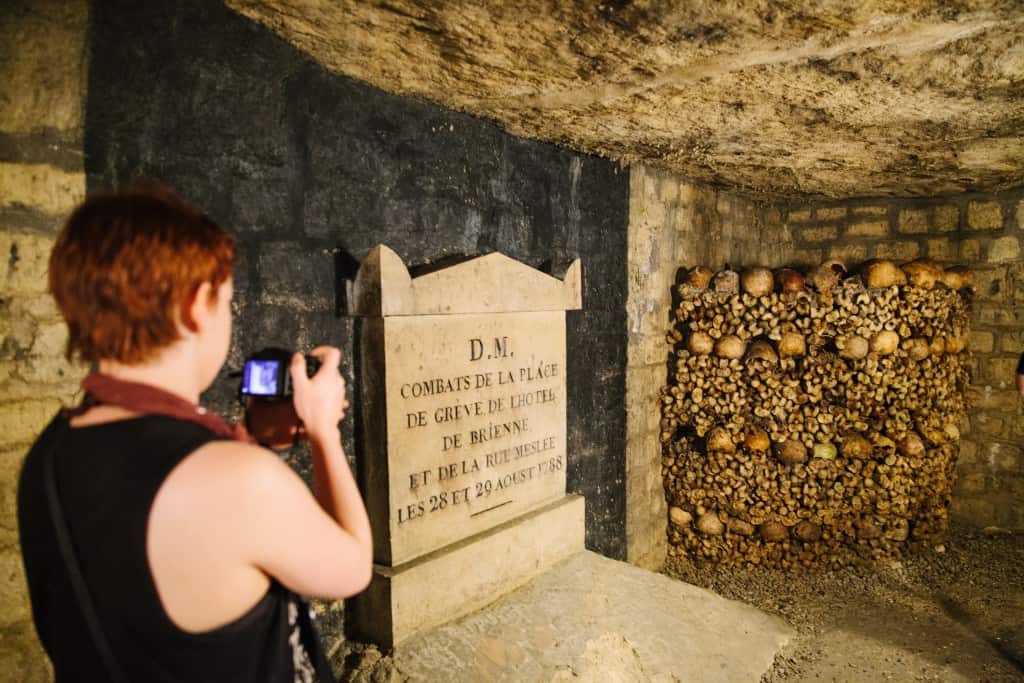 Underground Paris: Touring the Catacombs
Paris might be known as the City of Lights, but she has a dark side. A very dark side…
Deep below the city lie hundreds of miles of underground tunnels, old stone mines from the creation of the city itself. Twisting and turning in the dark, they are virtually unknown by most locals. They've been used throughout history, for example during the French Revolution and the Second World War. Whilst most of these tunnels are illegal to access, the city has preserved a section known as "les catacombes" under the Place Denfert-Rochereau in Paris' 14th arrondissement (district).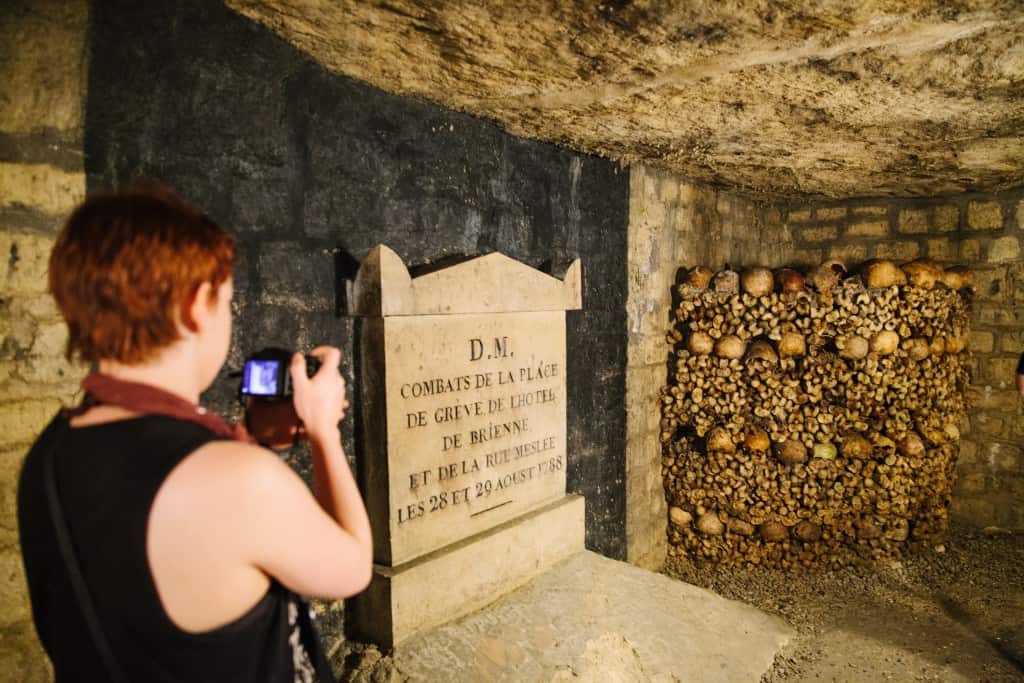 Now a museum, the catacombs were created at the end of the 18th century as a municipal ossuary, as the cemeteries in the Les Halles district of central Paris were overflowing, causing infection and disease among the population. The bones of around six million Parisians, 30 generations-worth, were relocated (to where the museum is now) and the cemeteries were closed.
[maxbutton id="1″ url="https://www.fattiretours.com/paris/tours/skip-the-line-catacombs-tour" text="Tour the Catacombs and Skip the Line" ]
The entrance is down a long winding staircase (around 19 metres – please note that there is no elevator!) and through a series of lamp-lit tunnels. A long walk takes you to an ominous plaque that reads Arrete! C'est ici L'Empire de la Mort ("Stop! Here is the Empire of the Dead"), after which you find yourself face to face – literally – with Paris' past inhabitants. Intricately arranged skulls and bones line the walls as you follow the tunnels round, and poems are carved into stone plaques to commemorate the dead.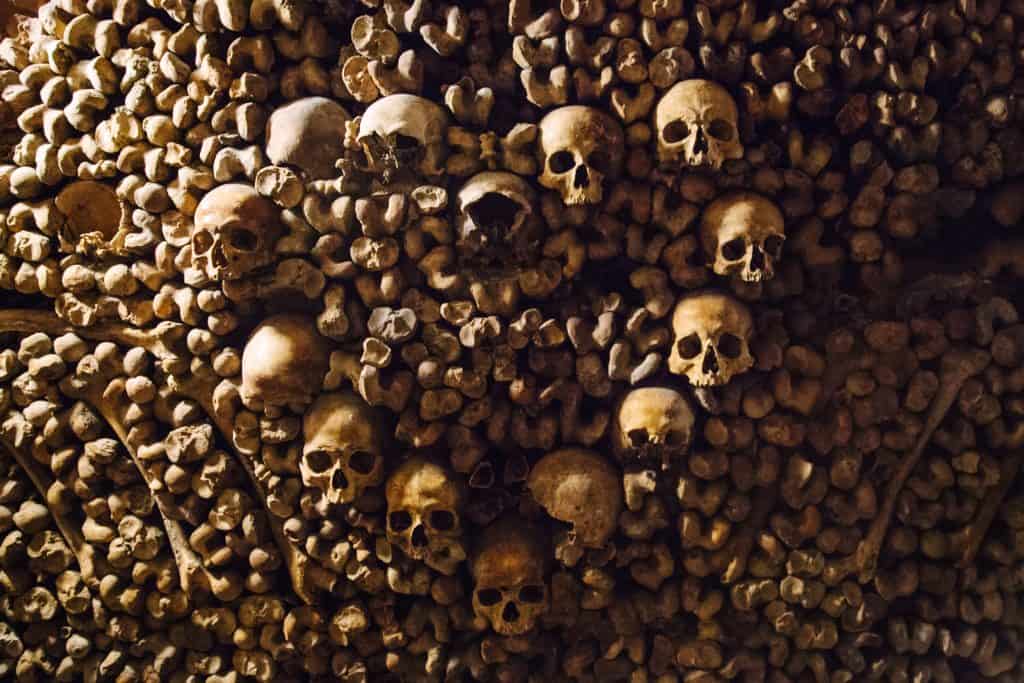 The visit can be disturbing, but most leave in a quiet mood of reflection. The museum has been designed so as not to be deliberately shocking. It's well worth a visit, but because of the limited access, it might not be ideal for young children. Very young children may also be frightened by the experience.
The temperature can get a bit cold, so bring a jacket, and make sure to go to the restroom beforehand!
A visit to the catacombs is highly recommended for those interested in archaeology and/or history. However, the queue can be exceptionally long, especially on rainy days, going all around the square. Join us on our Skip the Line Catacombs Tour.