By Anne McCarthy
Spring is officially here! And with the arrival of spring also comes the arrival of beautiful blossoming flowers all over Europe and beyond. Whether you're traveling in Paris, London, or elsewhere, you may be tempted to seek out some gorgeous seasonal flowers because, in spring, flowers are the thing. You'll find them in flower shops, gardens, parks, and all over the place during your travels. We've got you covered for all things flower related in London and Paris.
If you're swinging through Blighty, sign up for our popular Fat Tire Tours' Royal London Bike Tour to cycle through Hyde Park. During spring, London's many parks are bursting with life – budding trees, lively wildlife (hello, Mr. Squirrel!), and beautiful flowers just waiting to be discovered.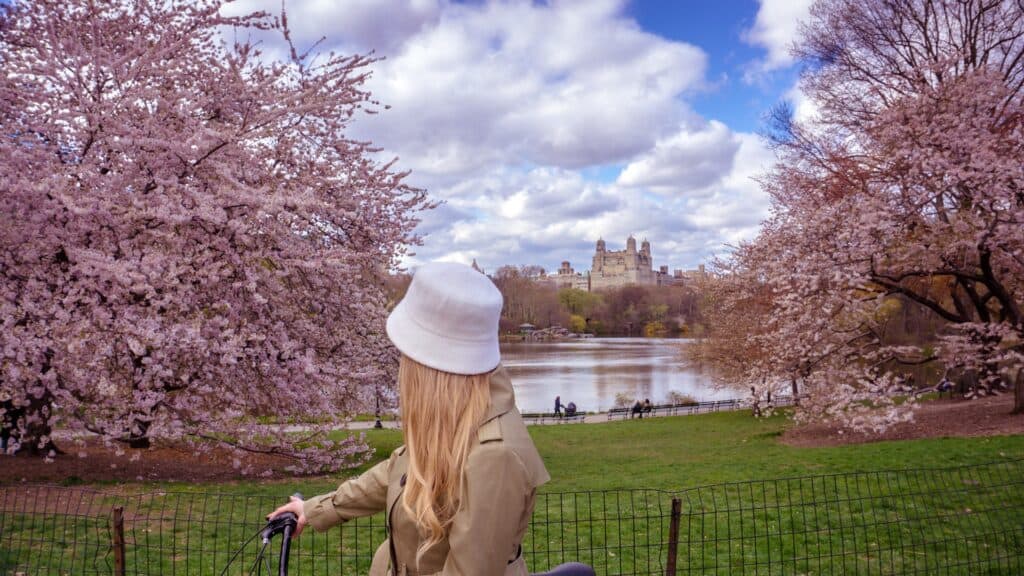 Meanwhile, in Paris, the City of Light, our Paris Day Bike Tour takes you all over the city, including the gorgeous Tuileries Gardens. And our Versailles Full-Day Bike Tour with Picnic is absolute perfection, particularly during the spring and summer months when you can relish in the natural beauty of the grounds at Versailles, including the formal gardens.
In between cycling around London and Paris, you may want to find a lovely bouquet for yourself or your travel partner. Why not? You can just enjoy the flowers in the moment, or even bring them back to your hotel or Airbnb with you, to beautify your space.
London
Columbia Road Flower Market
However long you happen to be in London, even if it's only for a few days, do your darndest to visit Columbia Road Flower Market in East London. This flower-lovers paradise is an experience unlike any other! Every Sunday – and only on Sundays – the market is positively bursting with life and crowds as people clamor to fawn over some of the most beautiful and freshest flowers you've ever seen.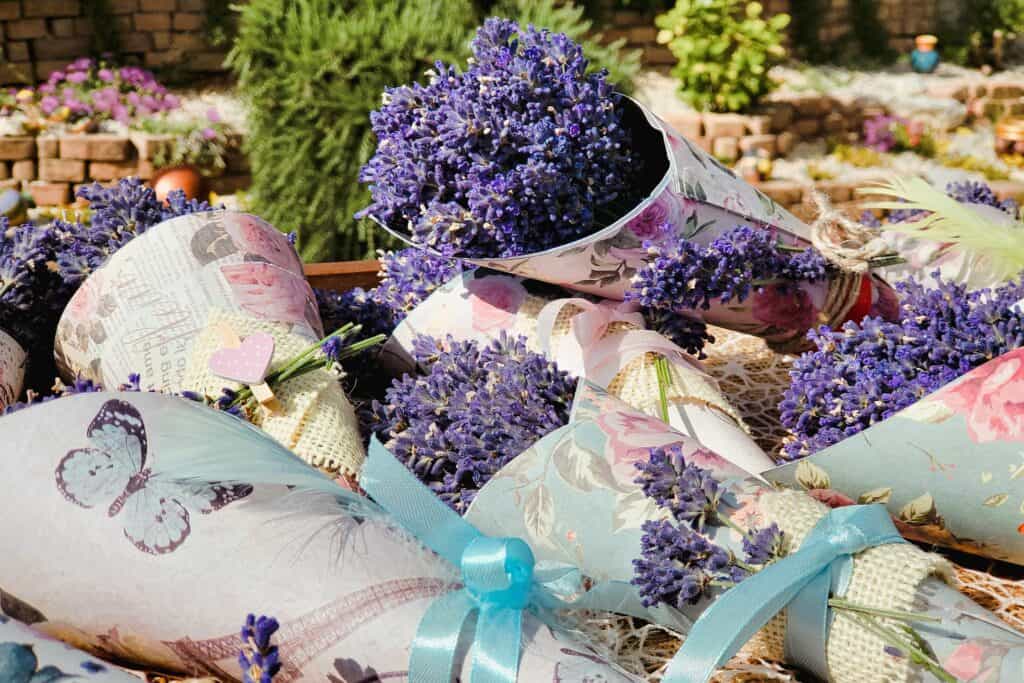 Stalls upon stalls of flowers from vendors offer a veritable feast for the eyes at Columbia Road Flower Market. If you need a vase, you can buy one at the market. Most of the vendors accept credit cards, which is handy. And there are pubs, cafes, and restaurants along the road where you can take a break and get a refreshment to energize yourself for the next leg of your flower-hunting journey. Columbia Road Flower Market opens at 8 am on Sundays.
Address: Columbia Rd, London E2 7RG
Kew Gardens
Kew Gardens boasts London area's "most famous flower patch," and it's stunning come spring and summer. You won't want to miss this epic patch of land spanning over 300 acres with flowers and plants galore. London's best botanical garden can be found at Kew, and it's also the site of important botanical and scientific research. The gardens are located a thirty-minute train ride from central London. The quickest train to Kew leaves from Clapham Junction.
Location: Richmond, UK

Aoyama Flower Market
Selfridges is one of the most famous and popular department stores in all of London. After Harrod's, it's the second-largest store in the UK. And at Selfridges, you'll find Aoyama Flower Market, a luxury flower brand popular in Japan and later branched out to expand its market to the UK. It can be found in the main hall at the department store, offering a colorful and robust selection of stunning, freshly cut flowers. The company's ethos is "living with flowers every day," and they offer various options to suit your budget.
Address: 400 Oxford St, London W1A 1AB
Bloom
London's Bloom, an online retailer, offers a huge array of bouquets and stylish houseplants. Sustainability-minded, the company uses seasonal flowers, and each one is cut to order, leaving nothing to waste. Bouquets start at over £30, so Bloom isn't the budget option. However, at Bloom, you get what you pay for as these arrangements are stunning.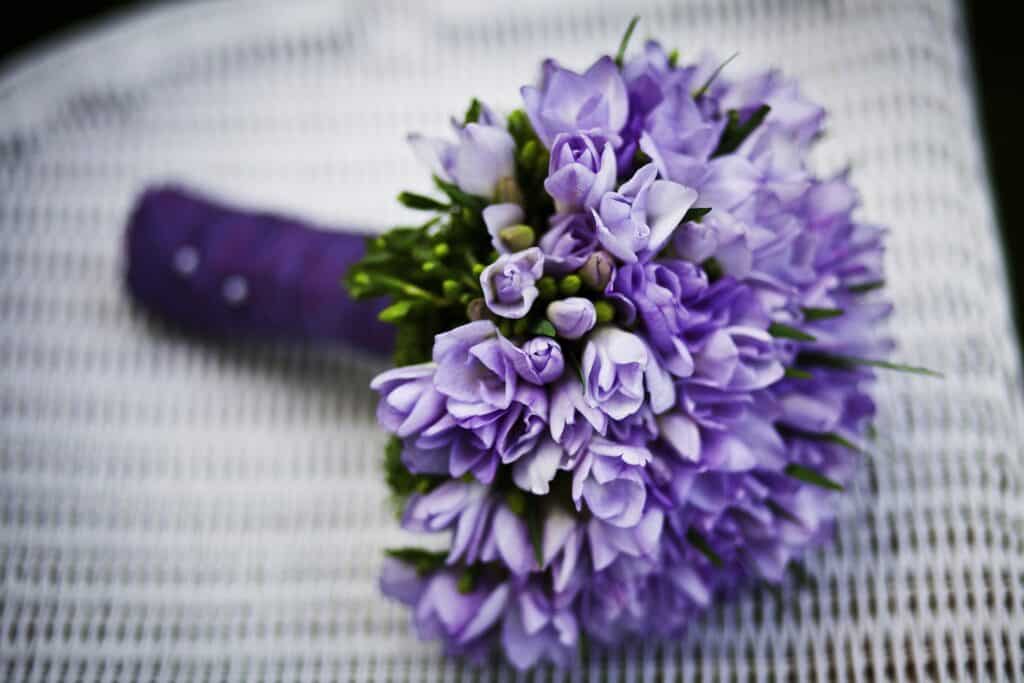 Moyses Stevens
Founded in 1876, Moyses Stevens offers luxury flower deliveries throughout London, seven days a week. "London's Original Florist," as the company is known, is well regarded for their stunning bespoke bouquets and plants with a kissed-by-an-angel quality. Moyses Stevens has several locations in London in Belgravia and near Chelsea, where they offer an array of their award-winning flowers.
Address: 53 Elizabeth St, London SW1W 9PP
Queen Mary's Garden
I am saving the best for last here. This flower-centric spot in the heart of London is a delightful one indeed! Queen Mary's Garden is located within Regent's Park, and it's a breathtaking rose garden with heavenly scents in the spring. It boasts over 10,000 roses of over 80 different varieties. Go with your friends, go solo, or go with your partner for a memorable stroll in a magical rose garden.
Address: Regent's Park, Marylebone, London, NW1 4NR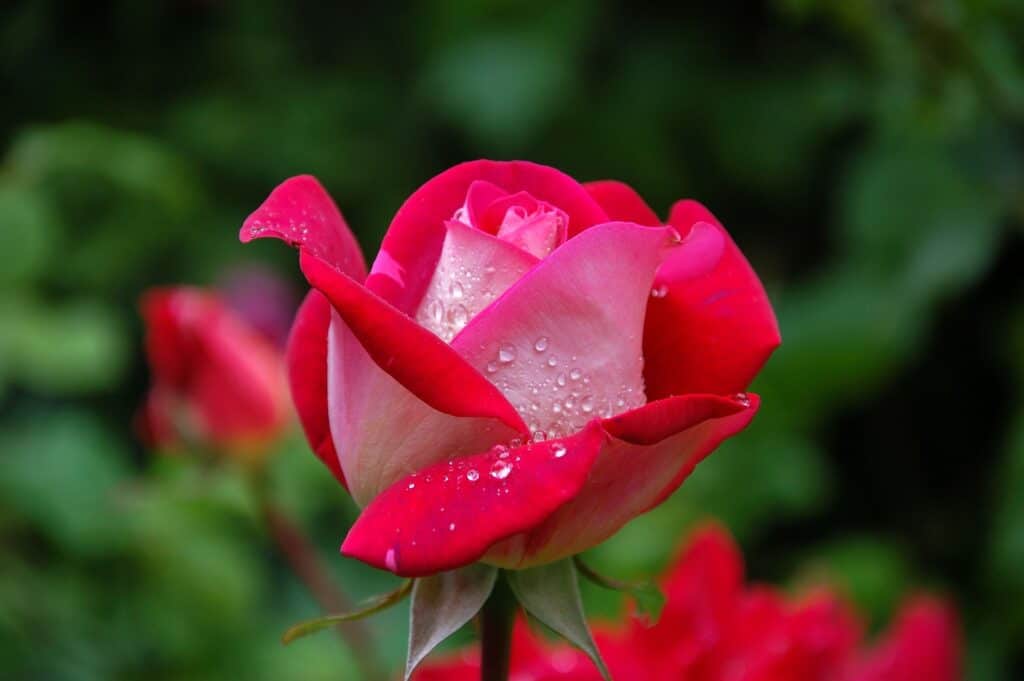 Paris
Marché aux Fleurs
Paris is practically synonymous with beauty, so it's no wonder there would be a gorgeous flower market stuffed with beautiful things for beautiful people. Found on the Ile de la Cité, Marché aux Fleurs is Paris's oldest and biggest flower market. It's open Monday through Saturday and has a vast stock and a wide variety of plant life and flowers.
Address: 37 Place Louis Lépine, 75004 Paris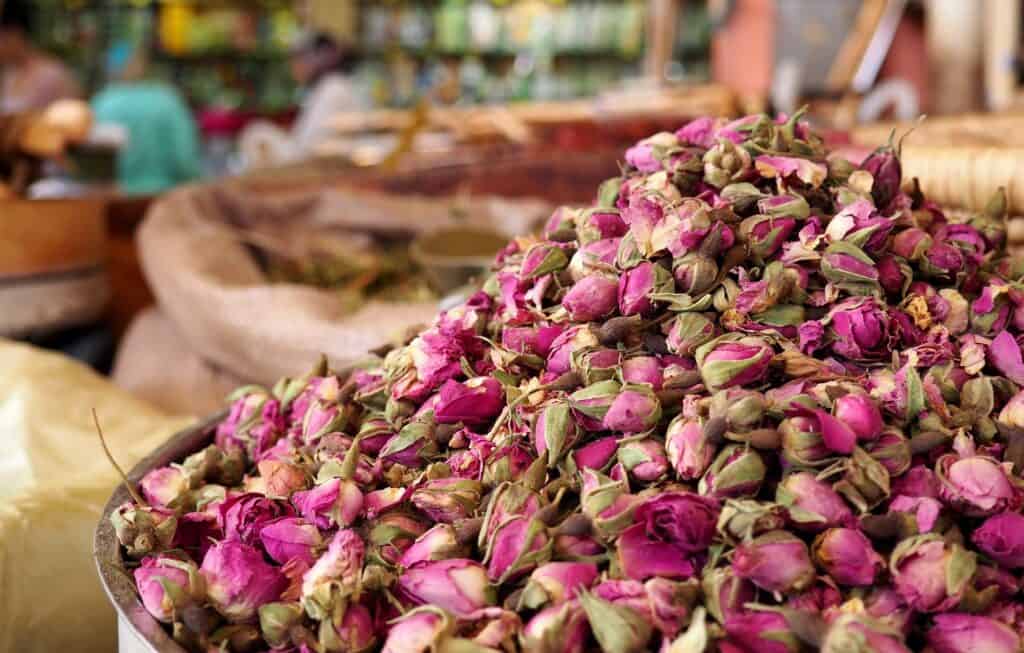 Eric Chauvin
Eric Chauvin is one of the most famous names in the flower business in all of Paris. Founder Éric Chauvin is known as a "couture florist," which gives you a sense of the level of quality, precision, and style found in these bouquets and flowers. These breathtaking floral arrangements are also often featured around Paris at different events and parties. (Opéra Garnier, in particular, uses Eric Chauvin flowers.) If you're looking to splash out on a one-of-a-kind arrangement, then this is your spot.
Address: 2 Rue Jean Nicot, 75007 Paris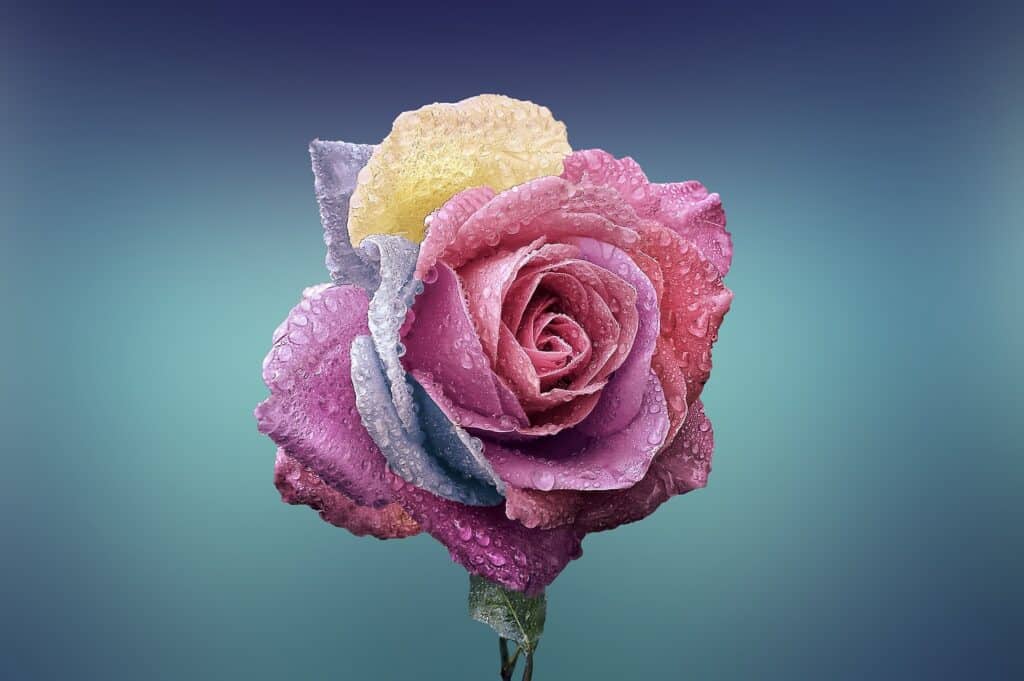 Jardin des Plantes
London has Kew, and Paris has Jardin des Plantes, a beautiful botanic garden and the main botanical garden in France. Within the gardens, there are eleven different gardens that make up the entire Jardin des Plantes. There's the rose garden, an ecological garden, and many more. The garden is seasonally minded, and so you'll always find something new to delight in, no matter what time of the year you visit. It's open daily. In these peaceful gardens, you'll spot runners, friends, and readers throughout.
Address: 57 Rue Cuvier, 75005 Paris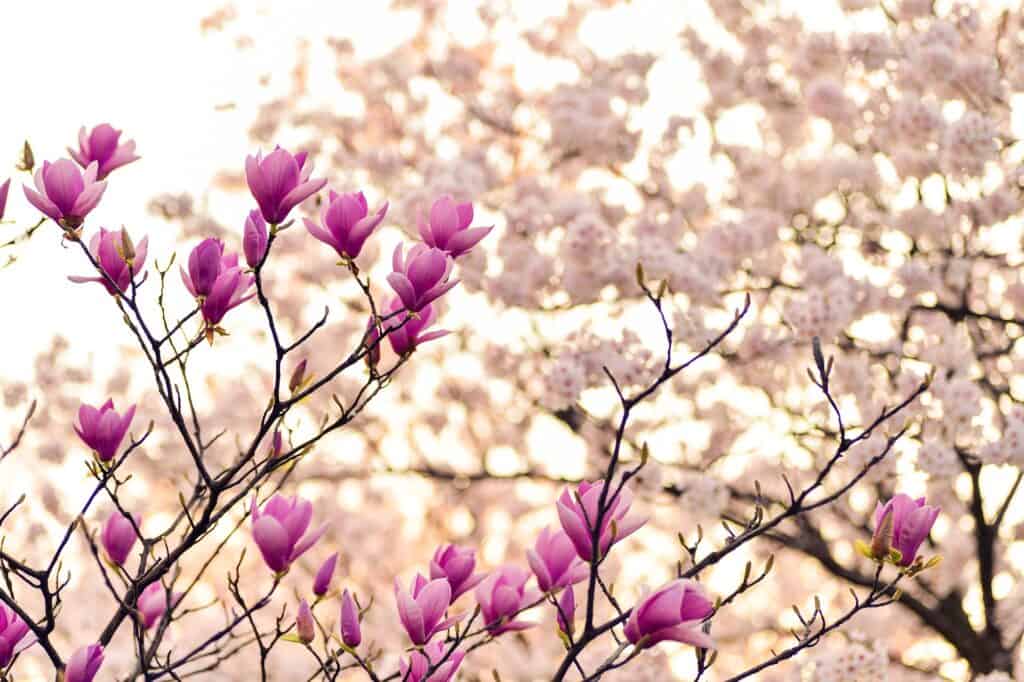 Jardin du Luxembourg
As famous French writer Victor Hugo wrote in his seminal work Les Misérables, "A garden to walk in and immensity to dream in–what more could he ask? A few flowers at his feet and above him the stars." Jardin du Luxembourg (or, "Luxembourg Gardens") is a beautiful garden not only to walk in, but to dream in, too. You'll find it at the border of the Latin Quarter and Saint-Germain-des-Prés. These gardens were first created by Queen Marie de Medici in 1612, who was inspired by Florence's Boboli Gardens.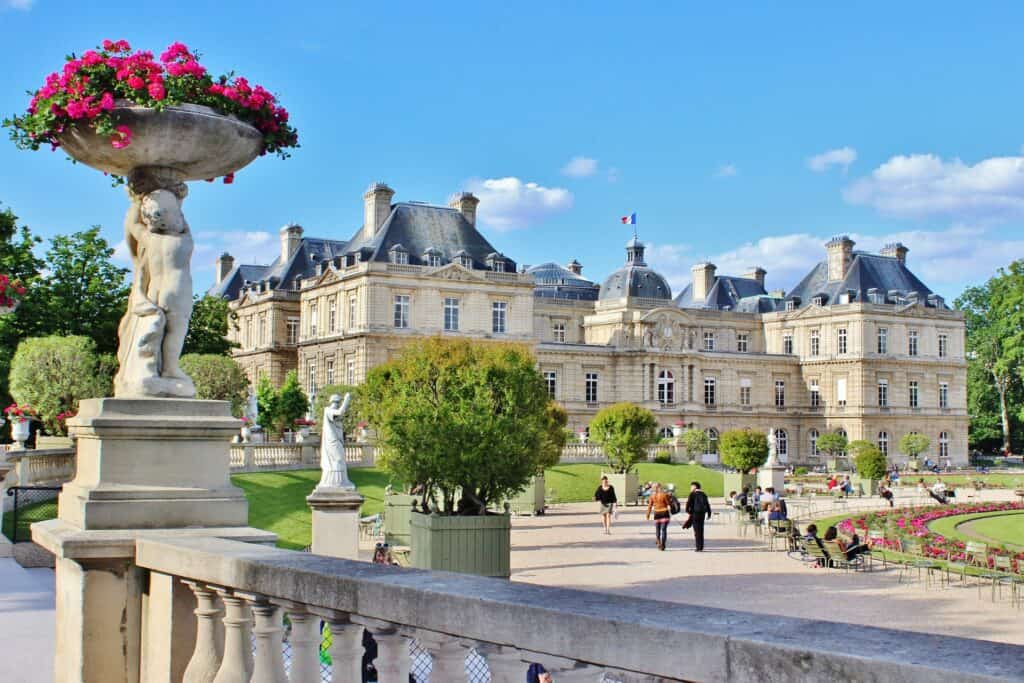 Situated around the pond at the center of the gardens are deep-backed green chairs, ideal for reading, talking with friends, soaking in the sun, and dreaming. During spring and summer, Jardin du Luxembourg is positively bursting with life and floral delights. Don't miss it!
Address: Rue de Médicis – Rue de Vaugirard, 75006 Paris
Anne McCarthy is the Editor in Chief of the Fat Tire Tours Blog. She is a contributing writer to the BBC, The Washington Post, The Guardian, Wired, and many more. She splits her time between the U.S. and Europe.