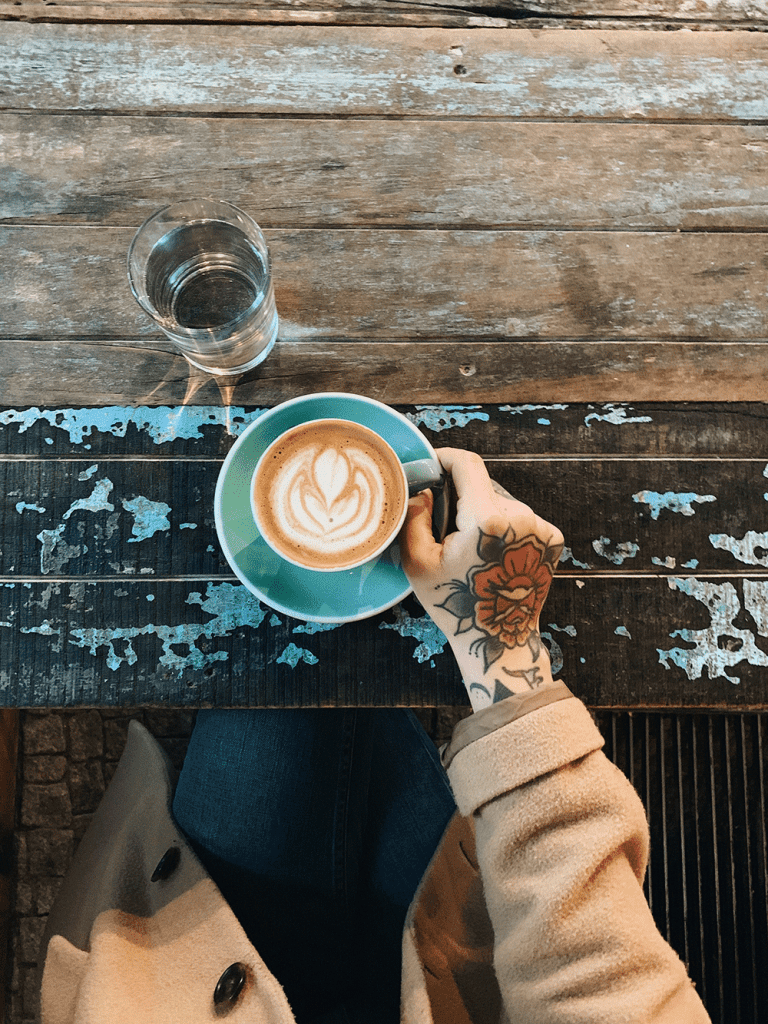 Where to Find the Best Specialty Coffee in Berlin
By Flora Amalie
We all have that one thing that we most look forward to doing when traveling.
For some people it's the food, for some it's seeing the sights by bike and checking off all of those must-see spots, and for others, it's the shopping.
But for me, venturing out to find the best cup of coffee is always the first thing I do after touching down in a new city. And if you're anything like me, you've come to the right blog post!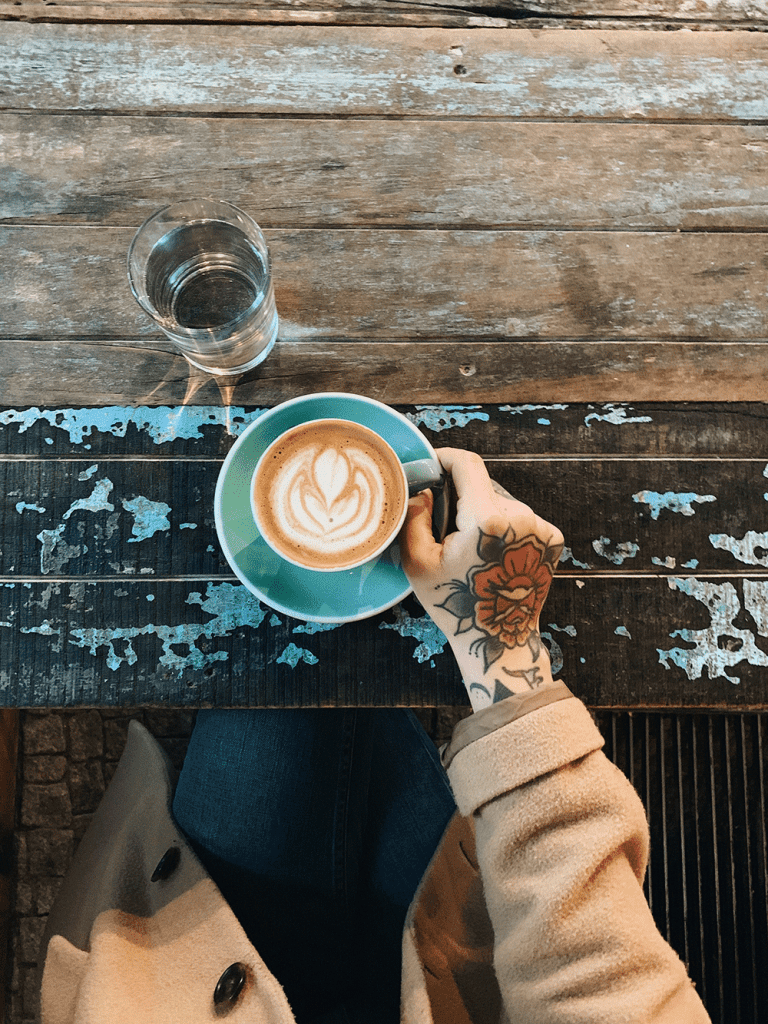 If coffee is top of your list, there's a good chance we're talking about specialty coffee, a term that – alongside "third wave coffee" – has become widely used in recent years.
Specialty coffee is often used to describe the unique process that takes the coffee beans from the farmer, through the buyer and the roaster, ending up with the barista making your cup of specialty coffee, a cup to be enjoyed in the same way as a glass of excellent wine.
And just like a sommelier can tell you everything you've ever wanted to know about that particular bottle of wine, a barista serving specialty coffee in a third wave coffee shop can most likely tell you facts about the growing region, sustainability, preparation, and subtle flavor details about the beans you're going to taste. That, and make mind-blowing latte art, of course.
Berlin is a big city with a scene for nearly everything, so you'd expect almost every trend to hit here first, and that's what I expected when I first moved to Berlin a little over six years ago. Third wave coffee was already a big deal in my home town of Copenhagen, so obviously, I had high expectations for my new home. A much bigger city than Copenhagen was bound to have an even bigger coffee scene, right?
Well, according to every coffee lover I talked to, the answer was an astounding "no." I kept hearing: "Berlin doesn't have much of a coffee scene," or, "don't get your hopes up, there's just no good coffee here."
Obviously (and thankfully), they were mistaken. Berlin has good coffee now and Berlin had good coffee then! You just had to look a little harder, and travel a bit farther.
Luckily things change, and cities evolve, and in a place like Berlin, they can seem to change overnight!
Now every neighborhood offers at least one solid option for specialty coffee, and places like Bonanza, Five Elephant, and The Barn now all have more than one location in the city. And Berlin itself is home to some of the best coffee roasters in Germany, not to mention latte art championships and, of course, its own yearly coffee festival!
No matter how long your visit to Berlin is, there's a good chance you won't have time to drink your way through every specialty coffee shop in the city. So, here are five places where the most hardcore coffee nerd can geek out over beans with the staff, while their perhaps less nerdy travel companions can still have an above-average experience due to the ambiance, food, and service levels.
Mitte
Father Carpenter Coffee Brewers
Blue Yard Münzstr. 21 – 1. Hof, 10178 Berlin
In a cozy courtyard off of Weinmeisterstraße, one of the busiest shopping areas in Berlin, you'll find Father Carpenter. Perfectly located for a break during shopping or for a nice brunch before heading out to see the sights, and of course, a delicious cup of coffee served in their signature blue cups.
And if you're just passing through for a take away coffee, they have a separate area just for that!
Try: A filter coffee to experience the most nuanced flavor
Alternative: Five Elephant
Neukölln
Jonasstraße 23, 12053 Berlin
Located on a quiet street in an otherwise busy area, Home was the first cafe to serve specialty coffee in outer Neukölln when they opened over three years ago.
All the cakes are baked by the owner, who also prepares an ever-changing seasonal brunch menu. A cozy place to read, work, eat, or just sit and talk for hours, they also offer decaf coffee and plant-based milk for no extra charge!
Try: An iced filter coffee on a hot day
Alternative: Isla
Friedrichshain
Neue Bahnhofstraße 32, 10245 Berlin
Friendly service and some of the best brunch in the city, and a great cup of coffee, of course. Located just a few minutes from Ostkreuz Station, Happy Baristas works closely with a variety of selected roasters, and they're also known for making their own almond milk! As a bonus, they have a beautiful, plant-filled interior.
Try: One of the ten specialty cocktails on their unique coffee cocktail menu, or the long-awaited coffee milkshake for the summer season
Alternative: Tres Cabezas Coffee Roasters
Kreuzberg
Mittenwalderstraße 30, 10961 Berlin
No brunch here, just seriously great coffee. Chapter One is located conveniently close to Kreuzberg's famous Bergmannstrasße, yet far enough away to offer a sometimes much-needed breather from the hecticness of the area. Friendly baristas will serve you an excellent croissant if you're feeling hungry!
No toilet here, but Marheineke Markthalle is close by.
Try: Their syphon coffee, which is as tasty as it is photogenic!
Alternative: Concierge Coffee
Prenzlauer Berg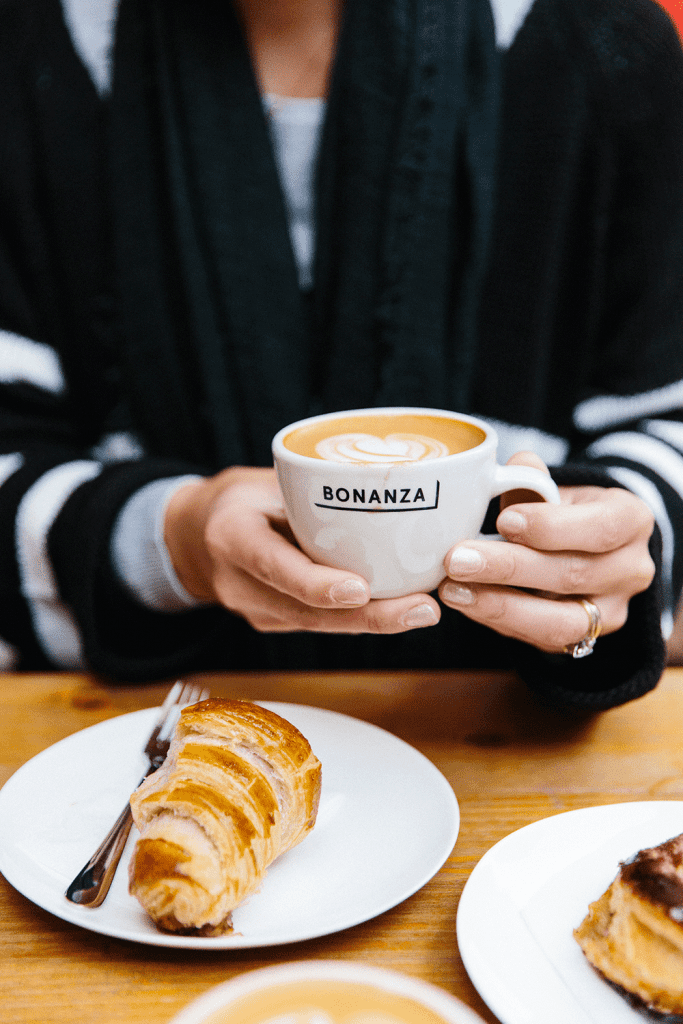 Oderberger Straße 35, 10435 Berlin
While they now also have a beautiful spacious roastery in Kreuzberg, the original location is a classic! Go there for a cup of coffee after hitting up Mauerpark on a Sunday, and sit outside for optimal people watching.
Try: The frap at their roastery location, and order an espresso or a flat white at the Oderberger location
Alternative: No Fire No Glory
Related links:
[maxbutton id="1″ url="https://www.fattiretours.com/berlin" text="Book a Tour in Berlin!" ]