All photographs are courtesy of our contest partner, Flytographer and were photographed by Natalia in Barcelona.
Remember our 2018 Win a Dream Trip Contest? If you don't, here's a quick recap on our annual contest and why it's a dream come true to win. We got a chance to interview our previous winner, Han, that just got back from her trip to Barcelona!
Hey Han, How did it feel to wake up to the email/phone call that you won a free trip to the Fat Tire Tours destination of your choice? I had to reread that email about 7-8 times before I even told anyone about it. I even questioned if the email was accidentally sent to me! The first person I told was a good friend of mine and we just stared at each other in disbelief.
Why did you pick Barcelona as your dream trip destination? I was easily able to cross off the U.S. cities because I know they're within arms reach. But when it came to Europe, I had a tough time deciding between Barcelona and Milan. I was very indecisive because both cities had so much to offer. The last thought in my head before I chose Barcelona was, "I'm not going to win this….but in the case that I do, let's go somewhere the Cheetah Girls went".
Part of the grand prize was an unlimited amount of Fat Tire Tours? Which tours did you choose? I chose the Tapas and Flamenco Tour, Complete Gaudi Walking Tour, and the Montjuic E-bike Tour! No tour is like the other, they each have their own piece of history to share.
Which tour ended up being your favorite? The Complete Gaudi Walking Tour was my absolute favorite! Our tour guide was incredibly knowledgeable about Gaudi and it made each building much more beautiful than just based on the mere physical aspects. This tour ended at the Sagrada Familia and they really saved the best for last. The closer you walk towards the church, the more details you see unraveling and everyone was just in a constant state of awe. It was absolutely beautiful and I would love to revisit it again once it's completely built in 2026 (hopefully haha).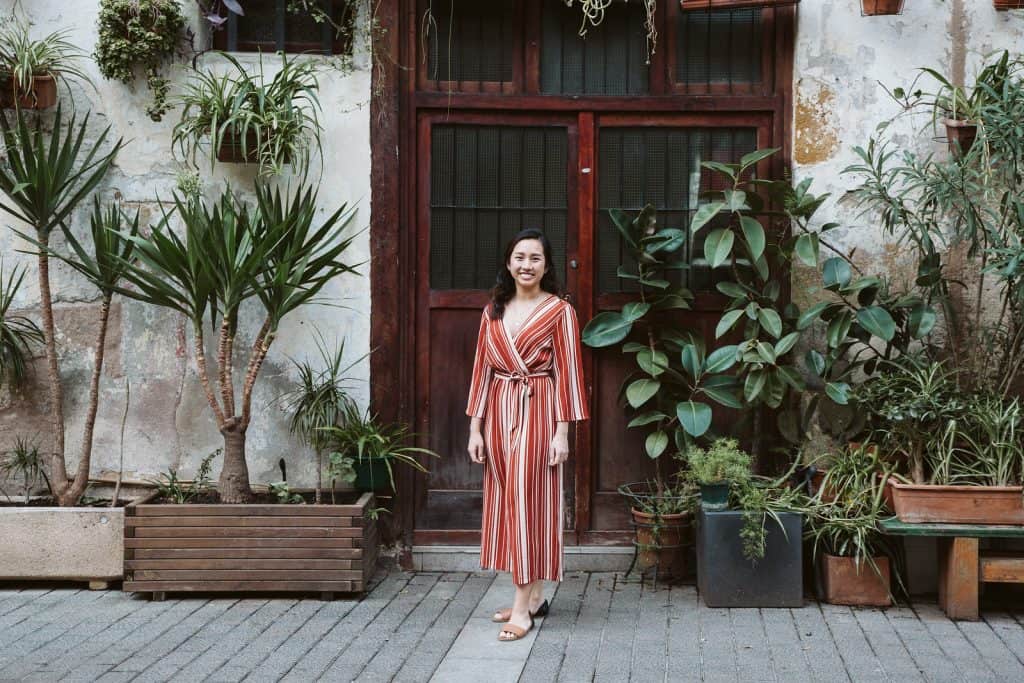 Anything stand out about Fat Tire Tours? No matter what tour you choose, every single tour guide is full of enthusiasm and knowledge of the city. Barcelona is rich with history and they tell it to the "T". They also make sure every person on the tour is having a good time and feels included with the group. There was a time when my E-bike started malfunctioning on an incline and one of the guides offered to trade bikes until the problem was resolved. The uphills on the Montjuic tour were no joke, so I was very grateful for that haha.
The good stuff: Tell us about the food in Barcelona! It. Was. Amazing. From the Cava to the paella, I loved it ALL! My favorite paella was at a restaurant named Arume and I ordered their duck paella. One order could feed about 2-3 people, but I was able to finish it by myself with no problem. You're also able to find tapas in almost every restaurant too! Some of my favorite tapas are the patatas bravas, shishito peppers w/ sea salt, and ham croquettes. Oh and their sangria! Casa Lolea had the most refreshing sangria and they have multiple options to choose from! And lastly, I ate gelato almost everyday because it was too tempting not to eat it when there's a store on every street selling it.

What was most memorable part of your trip?The most memorable part of my trip consists of multiple moments but with certain people I got a chance to meet. The first person I met was Fern, the Social Media Ambassador for FTT, and she made my first day feel so welcoming. We were about the same age too, so we quickly connected. I also met many travelers from the U.S. and it strangely felt like home talking to them. I even met someone who graduated from a university, which so happened to be big rivals with the school I went to. It's the people that I met throughout my trip that made this entire experience more memorable.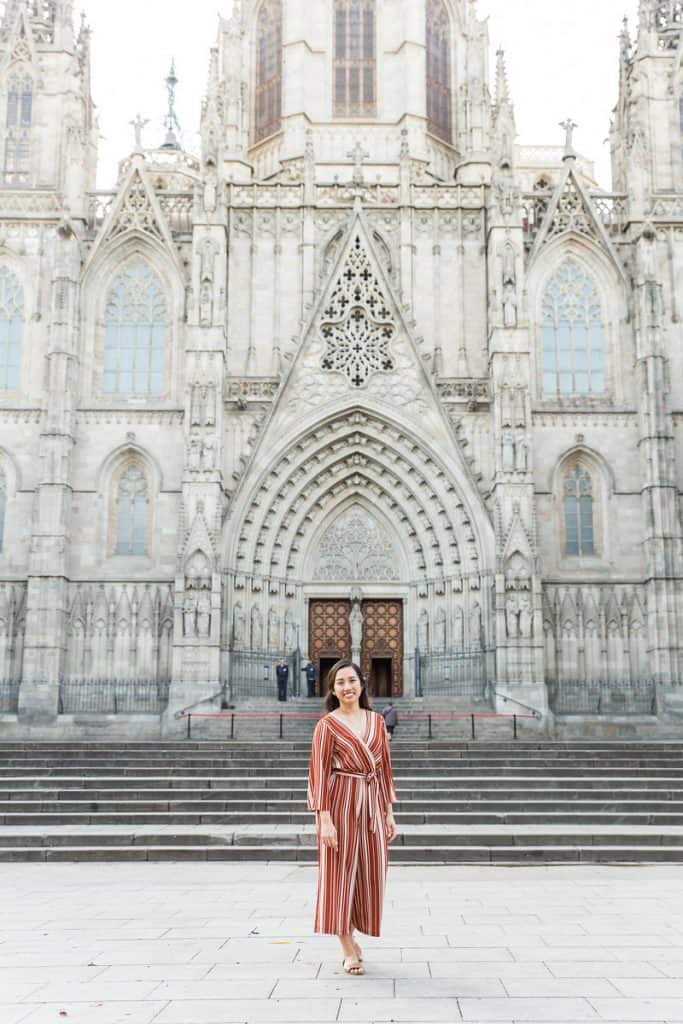 Bottom line: will you be back to Europe? Without a doubt!! This was my first time traveling to Europe AND traveling solo, so it was quite the experience. Before this trip, I believed traveling alone would be too lonely and that's where I was wrong. It's all about the mindset and how you choose to spend your days "alone". I kept myself busy and I loved having the freedom to do and see what I wanted without asking others. Barcelona now holds a special place in my heart and I want to share it with everyone, so I definitely would love to revisit and bring my family next time!

What's another activity that you loved while visiting Barcelona? This might sound very simple, but I just loved roaming around the city. I would take walks in El Born and the Gothic Quarter with no sense of direction and that's how I learned my way around. Stumbling upon little shops that sold aromatic spices to finding random cafes for a quick bite were moments I wanted to savor. It's these little moments that tied everything I experienced altogether.
How handy was your Sky Roam Solis? SUPER HANDY. Although I enjoyed wandering around different parts of the city, I relied on Google Maps to help me find my way back home. I loved how the device itself is small and compact enough to fit into my crossbody bag and how simple it was to use. Even when I was traveling back home, airport WiFi would go in and out, so this portable hot spot felt almost like a life-line haha.
You got some some free gear from Walker Family Goods! Yes!! They sent me two duffel bags in the colors red and tan. I was able to fit SO MUCH in them and I was surprised how durable they were. Great quality products and even a better backstory of the family. I follow the Walker Family Goods social media page and I like keeping up with their family adventures.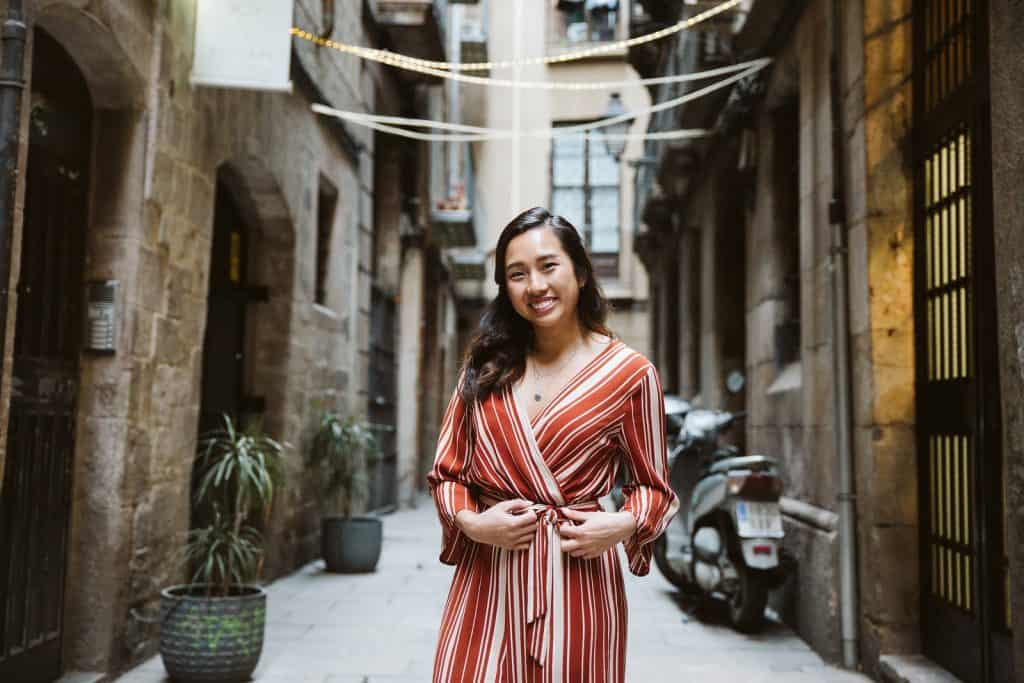 Next time it could be YOU! Make sure you're following us on social media to be the first to know when our next contest launches.