See All of Cinque Terre in a Day
Get out of Florence for an epic day trip to Cinque Terre! This iconic seaside area is a series of five small towns, each with a unique Italian flavor.  We've created the perfect day-long itinerary leaving from Florence so that you can see and experience the most of it.
Tour Details
What's Included
Good to Know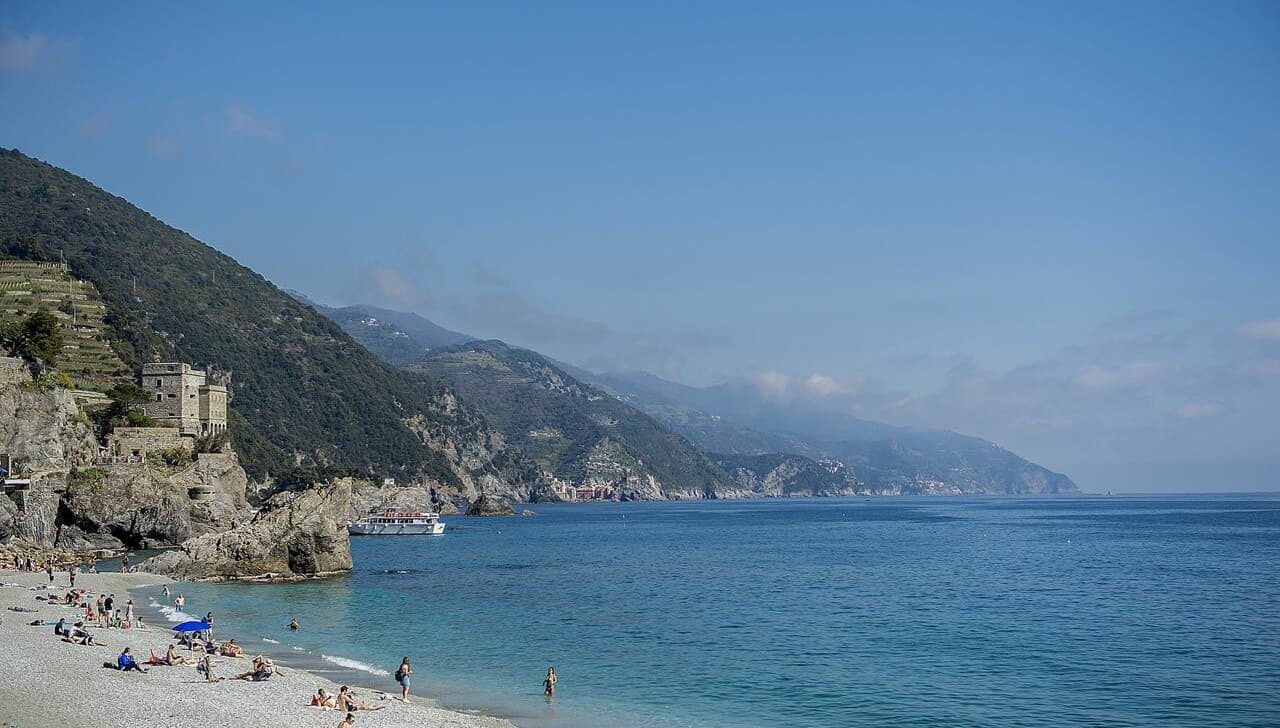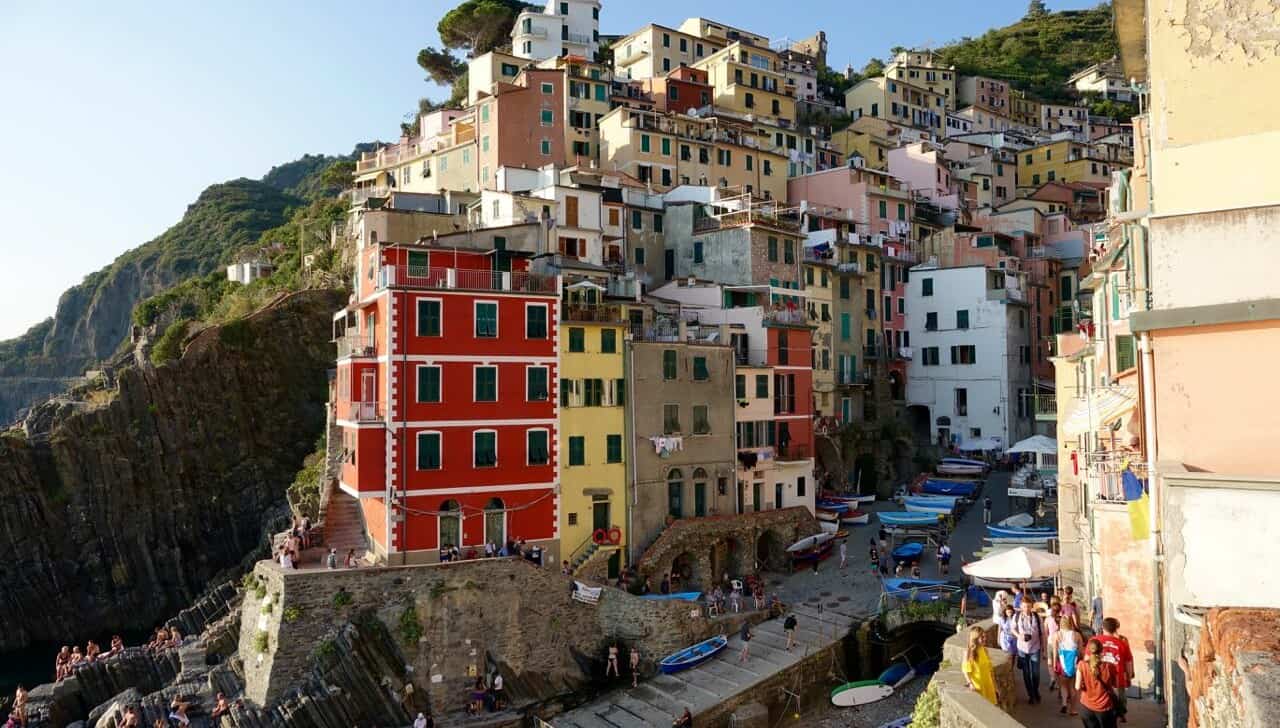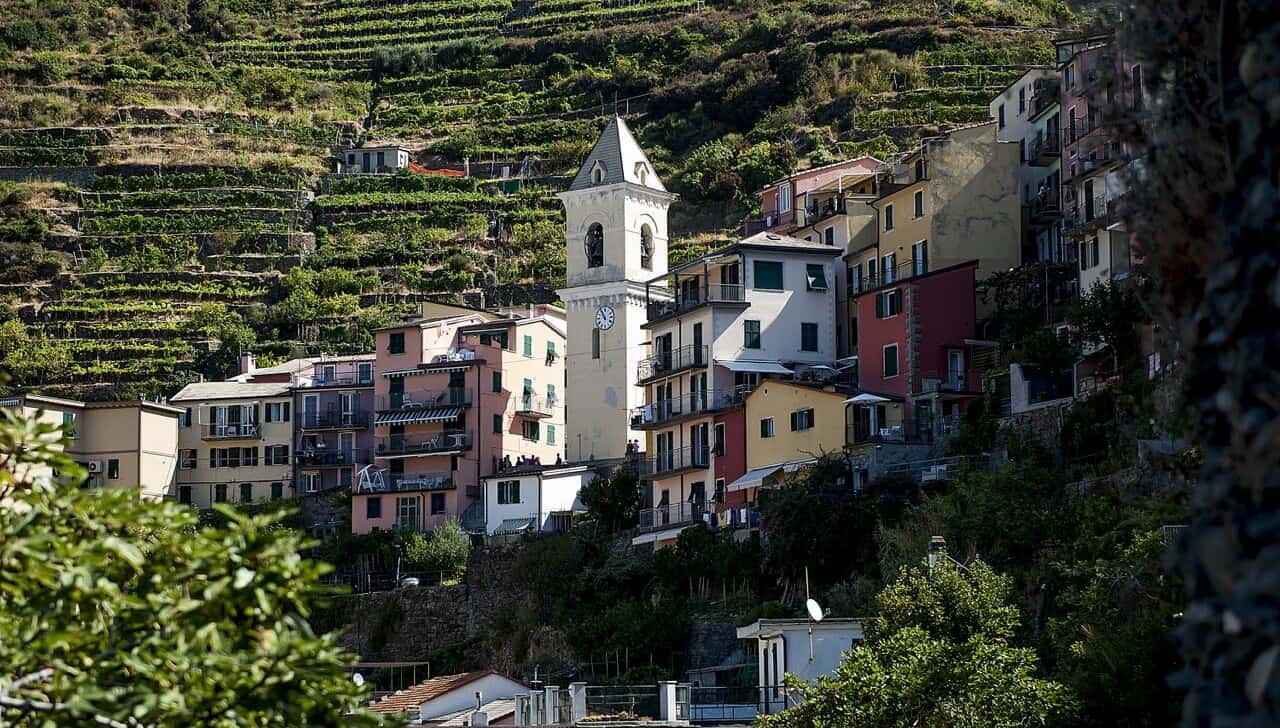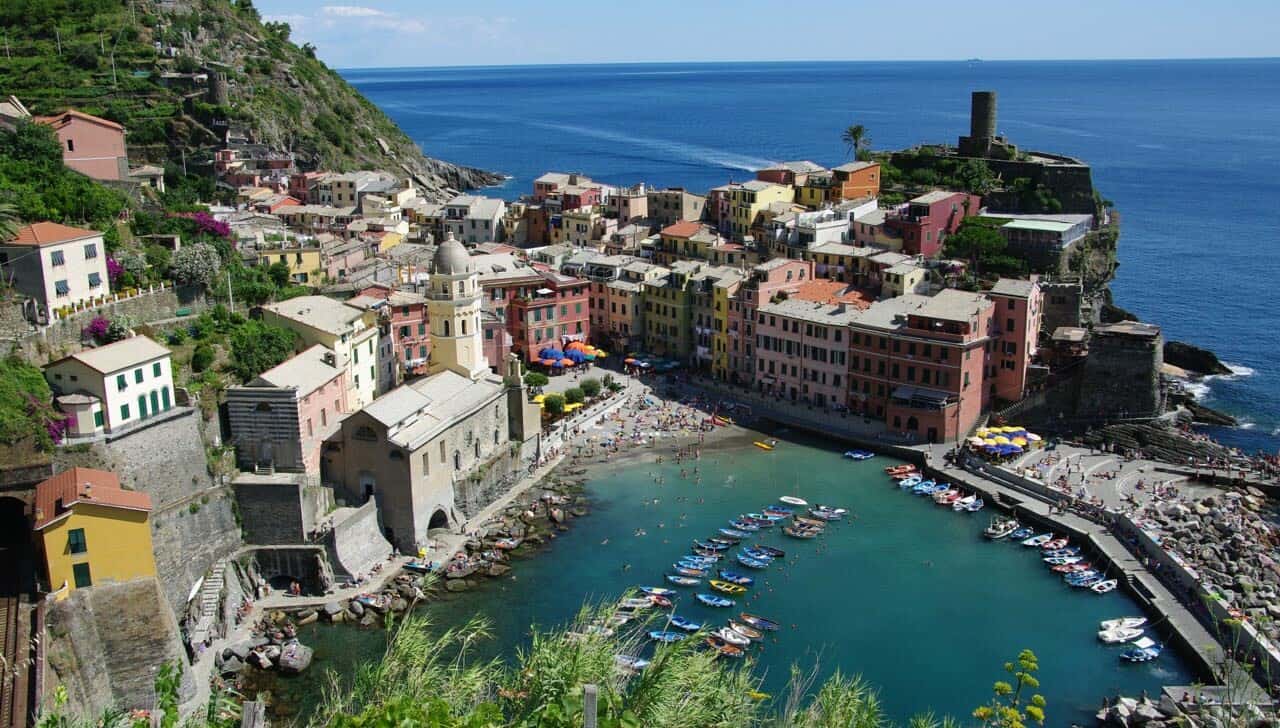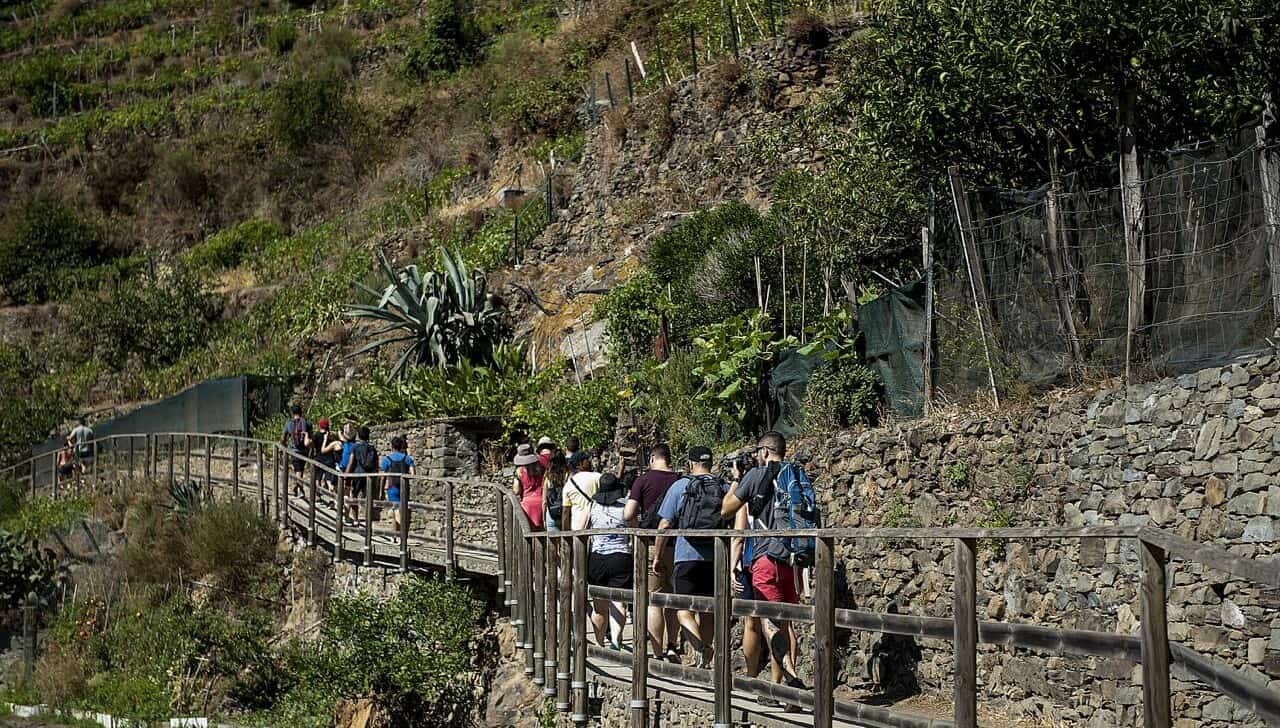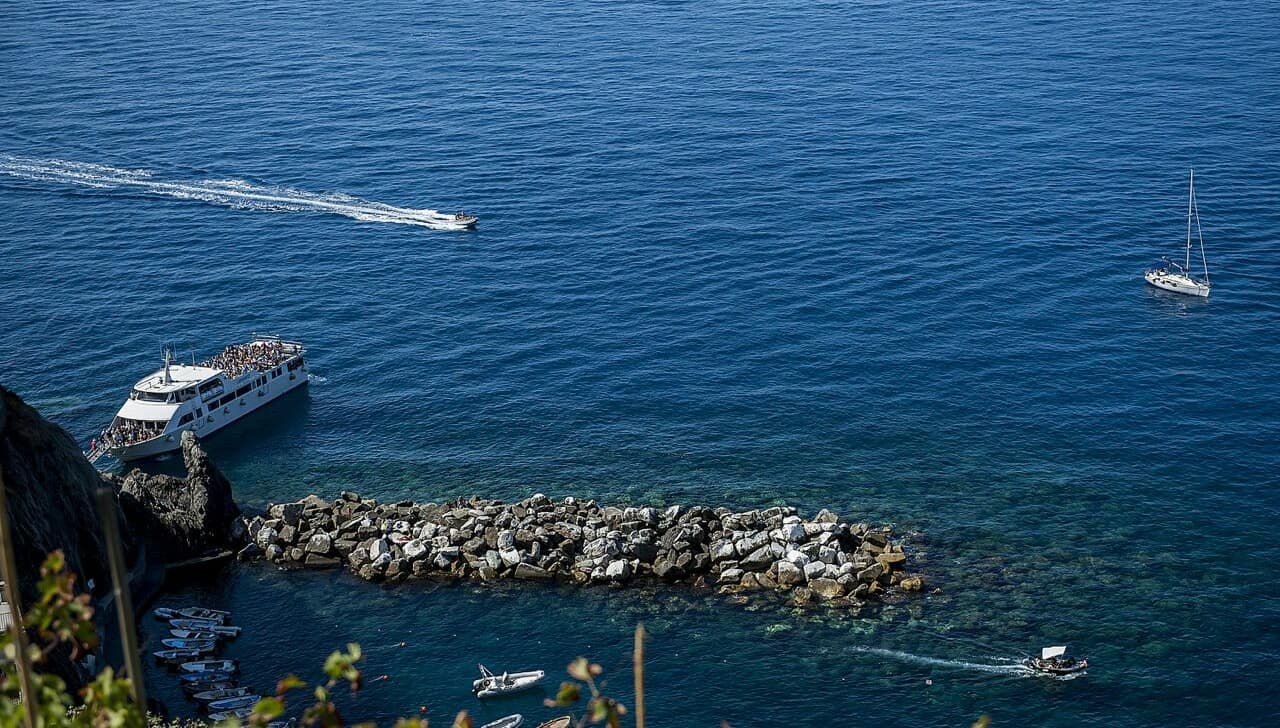 Meeting Point
We meet at Piazza Stazione.  Your guide will be holding a WALKABOUT sign, right by the taxi stand at Santa Maria Novella train station across from the outside McDonald's.
We do not have the luxury of waiting for guests, and no refunds can be provided for late arrivals after tour departure.
Frequently Asked Questions
Have more questions? Check our Fat Tire Tours general FAQs or get in touch.
General Tour Questions
Where is the tour meeting point?
We meet outside of Piazza Stazione. Your guide will be holding a WALKABOUT sign, right by the taxi stand at Santa Maria Novella train station across from the outside McDonald's. 
Are sneakers ok if I don't have proper walking shoes?
You MUST have suitable walking shoes if you have chosen the hiking tour option; sneakers with closed toe shoes with non slip soles are acceptable. Flip-flops, sandals or high heels are not suitable!
Can we stay in the Cinque Terre?
If you would like to stay over in the Cinque Terre area, you will be able to bring your luggage with you on the coach, where it can remain all day (locked up in the hold underneath). Then you can collect your luggage from our driver at the end of the tour when the rest of the group returns to Florence.
What is your cancellation policy?
Activities including tickets or special entrances, such as this one, may only be rescheduled for free up to 72 hours in advance. These activities are also only refundable more than 72 hours in advance of the activity start time. Within 72 hours, we will only be able to issue a partial refund or future credit.
We will be staying near the Cinque Terre, where can we join the tour?
The tour is designed as a one day tour starting from Florence. Unfortunately, with last minute changes in timings and itinerary due to traffic or train delays, or unexpected path closures due to maintenance work it is not possible to have you join us along the way
Is there much walking involved?
Only if you choose the tour option with the Cinque Terre Hike! The hiking part of the tour for people of above average fitness who enjoy trail walking. Although we do not cover long distances, there are many steps, steep slopes and the walk can be strenuous at times, especially in the heat of the summer. We are unable to accept anyone with walking difficulties or wheelchair users.
What should I bring and wear?
Please dress appropriately for the day. Suitable walking shoes are essential and remember to bring something waterproof in case of rain. The summer months can be very hot; a hat, sunglasses, sunblock, a water bottle and comfortable clothes are highly recommended. If you want to take a refreshing swim in the sea during your free time make sure you remember to bring swimmers and a towel with you! Don't forget your camera!
Is the tour suitable for children?
The tour is open to all ages from the age of 8.
How long is the bus ride?
The ride to the Cinque Terre is about two hours.
What is the number to call if I am lost and trying to find the meeting point?
If you are having difficulty finding the meeting location for your tour, please call us at +39 055 2645746 and our staff will be happy to help you find your way.
Other Questions
What does 'Fat Tire Tours Approved' mean?
We've been perfecting our tours since 1999, and we are always looking for new ways to improve our tour menu for our guests. We are committed to expanding the activities offered during your stay to make for an unforgettable experience. So for all of the experiences that we aren't able to deliver on our own, we've hand-selected the best local providers to offer a wide-range of unique and fun activities for our guests.
With anything Fat Tire Tours Approved, you still receive our spectacular customer service ready to assist you in any way we can, 24/7, as well as the guarantee that we have hand selected the best possible partners to supplement our tour menu.
Is this tour offered in any other languages, or only English?
All scheduled tours are in English, but private tours can sometimes be scheduled in other languages, given we have a tour guide who speaks the language of your choice.
My group size is larger than the dropdown menu allows, how can I book?