Odeonsplatz
Named after a former concert hall in the local vicinity, Odeonsplatz (Odeon Square) is a highlight of any tour through Munich and is a must-see during any visit. Forming the focal point of the royal parade street of Ludwig Strasse and concluding King Ludwig I's tribute to Italian architecture as well as his love of the new-renaissance and new-romantic movements. Not just a place to admire architecture, but Odeonsplatz features some top class restaurants and is also your access point to visiting the royal palace of the Wittelsbach dynasty, the Munich Residence.

Stepping into Odeonsplatz for the first time you would be right to marvel at the architecture surrounding the plaza and wonder how its various styles managed to come together in one place. On one side you'll see the 1600's built Theatinerkirche clad in yellow – at the time of its construction it was famed to be the most beautiful church in all of Europe. On the next side we find the foreboding Feldherrnhalle, the Hall of Bavarian Field Marshals, with its stone lions and Florentine arches dedicated to the Bavarian military. Of course on our remaining side there is the Münchener Residenz (Munich Residence), the sprawling royal palace of the Bavarian royal family through much of their 732 year reign. Feel free to walk in through any of the palace gates and explore the exterior of the palace and its ten courtyards, or otherwise head straight through and stroll onwards to Hofgarten (gardens of the royal court) and visit the Dianatempel directly in the middle.

If you find yourself looking for refreshments during your travels, make sure and grab a table at the Tambosi cafe – the oldest cafe in Munich dating back to 1775. The menu since then has obviously changed considerably, but their coffee is still the same as it ever was – the best in Munich. If you're in the mood for a slightly more fortifying refreshment, take a table at the Pfälzer Weinstube (Palatinate Wine Bar) and people watch while sampling products from some of Bavaria's best regional wineries and of course Bavaria's best hospitality.

No matter how long your stay in Munich is, make sure and plan time for a stop at Odeonsplatz. Food, drink, architecture and history are some of the things that Munich is known for, but that's nowhere more clear than at Odeonsplatz.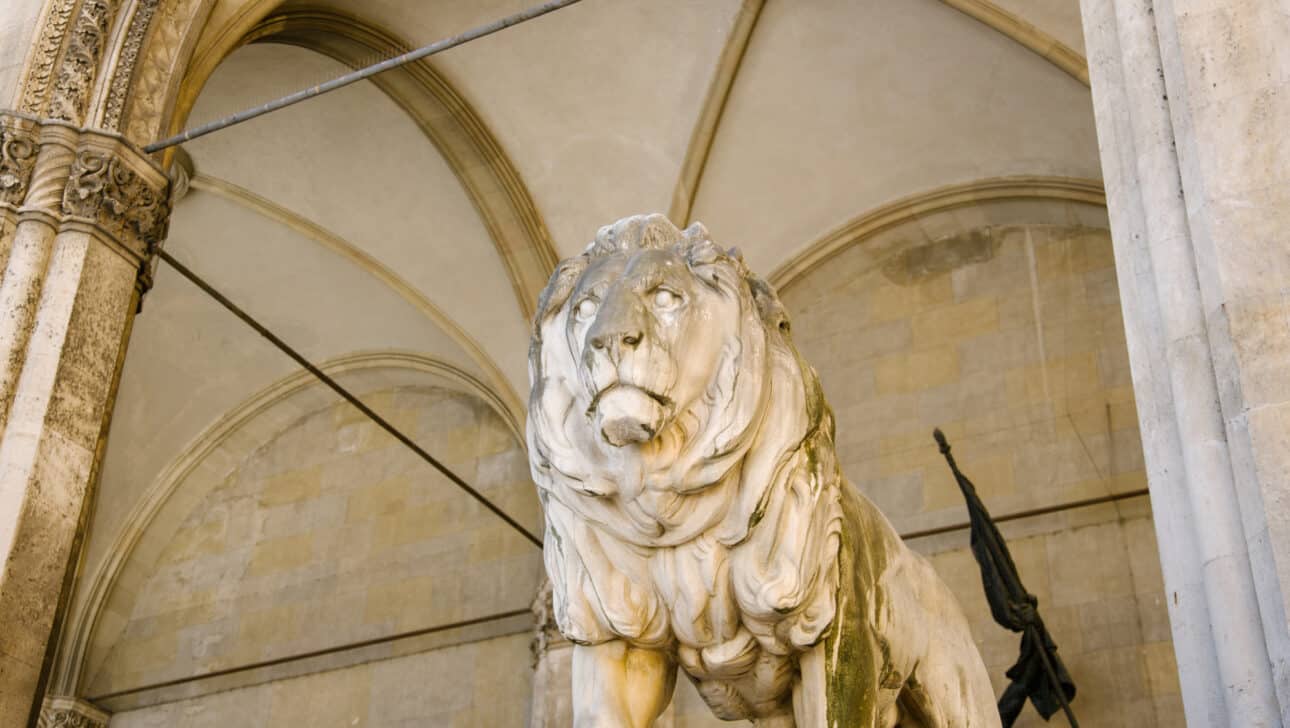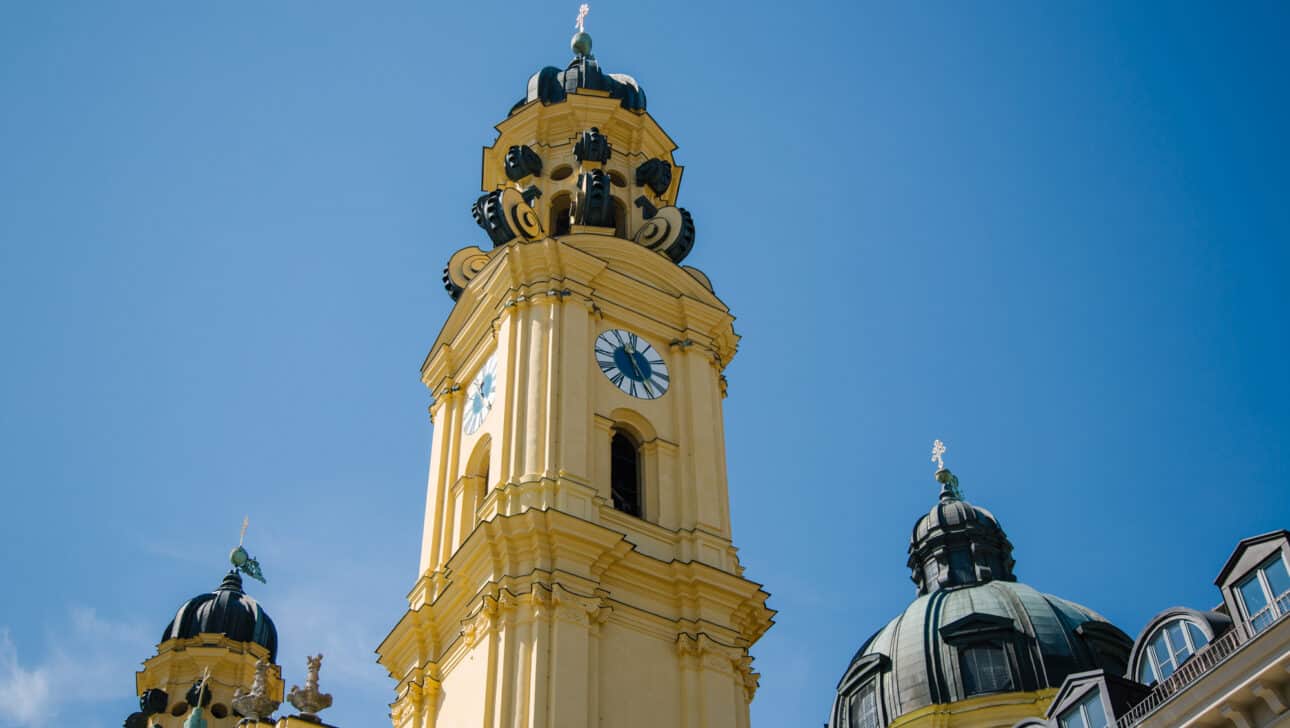 Odeonsplatz
Practical Information
Easiest with the underground arriving at Odeonsplatz station with either the U3, U4, U5 or U6
Munich Tours
See Odeonsplatz