Picnic like a Parisian Bike Tour
Love Paris and French cuisine? Want to know the best spots for food and wine in town? Wondering why the French are so fabulously attached to their culinary culture? 
If you're looking to experience Paris like a true local, this tour is for you! Grab a bike with a basket and follow us to the best neighborhood spots to collect our favorite French picnic goodies. Learn about the history of famous French staples such as bread, cheese, wine and macarons whilst exploring Paris the best way possible – by bike! End your tour with a picnic together in the park, with nothing less than the Eiffel Tower as your backdrop!
Tour Details
What's Included
Good to Know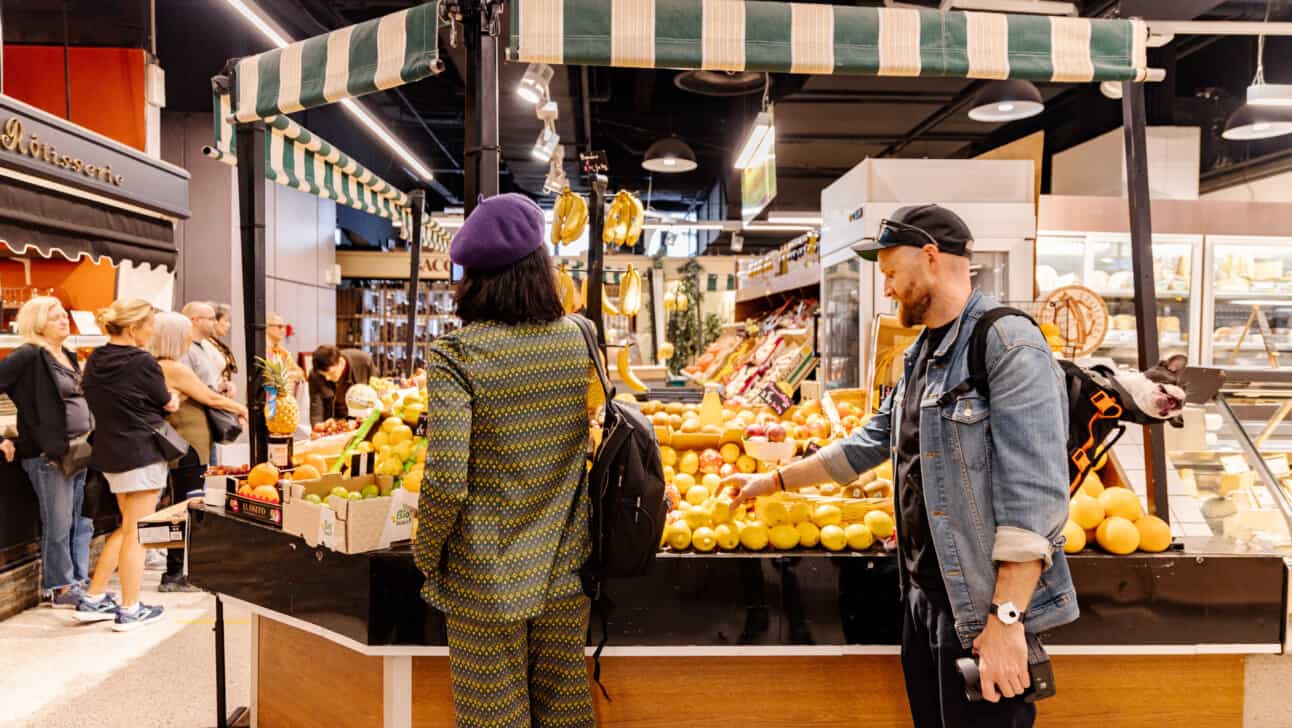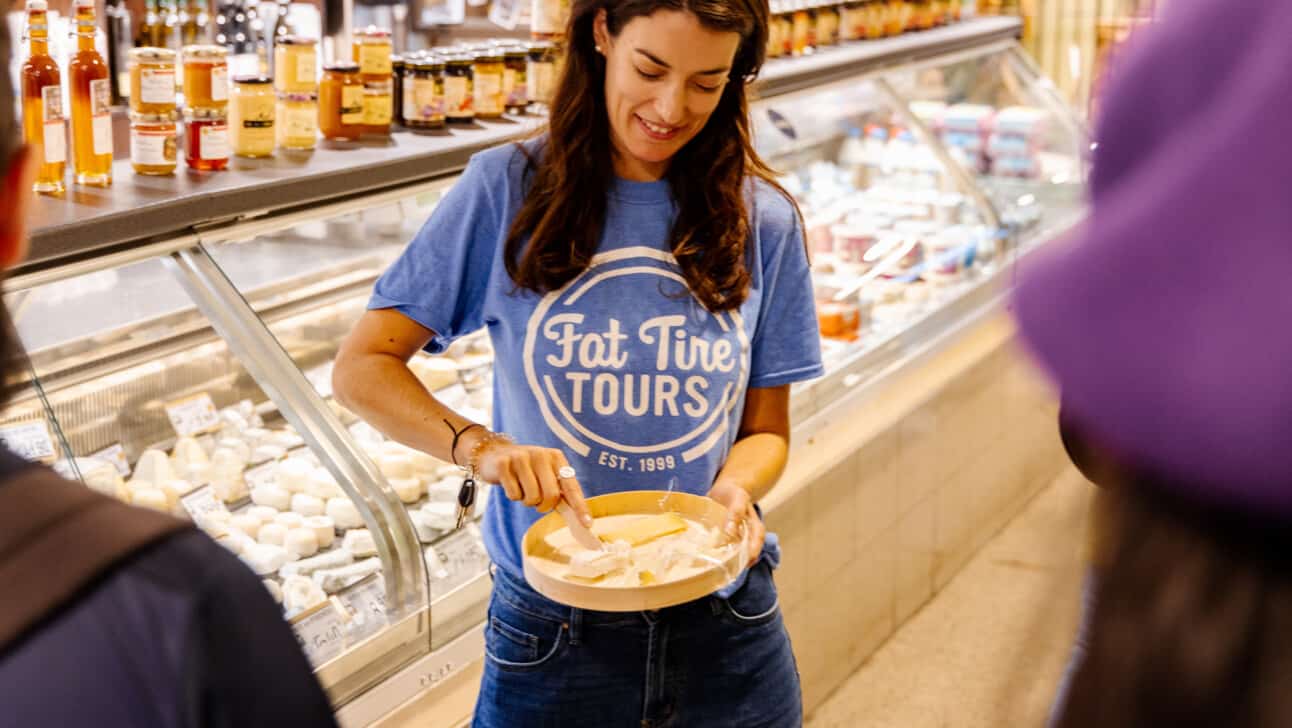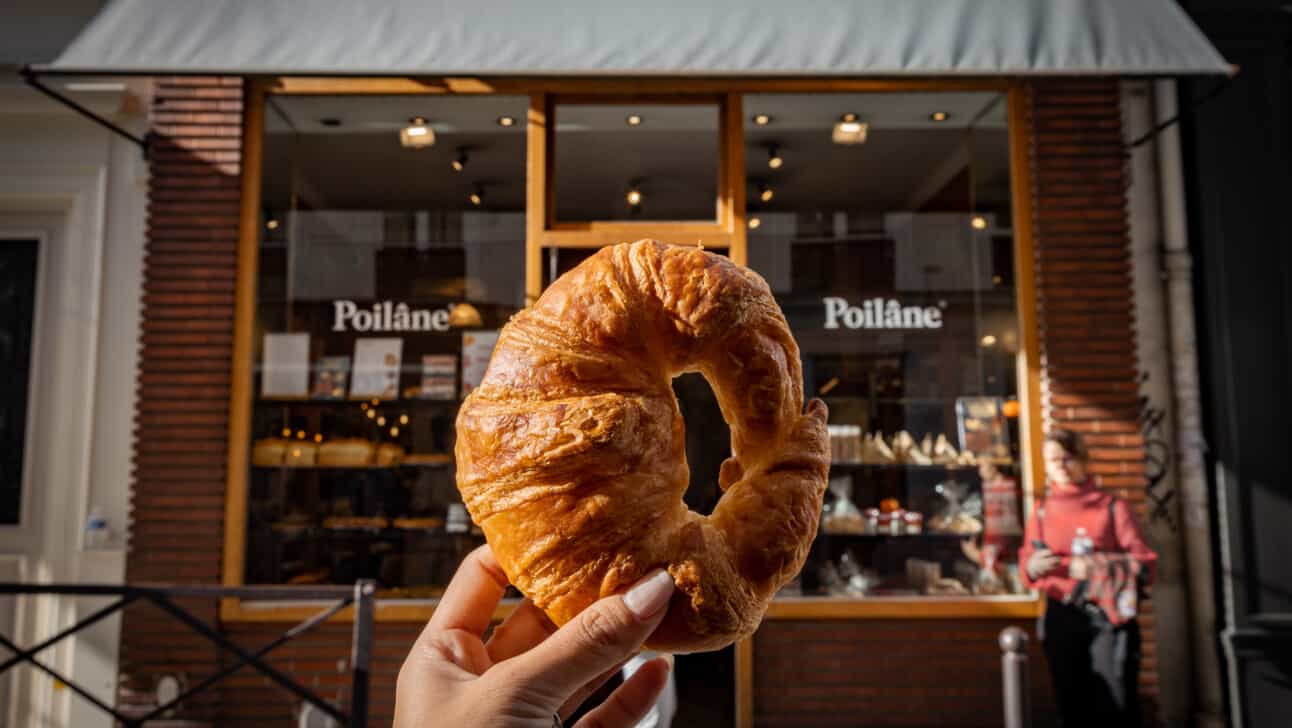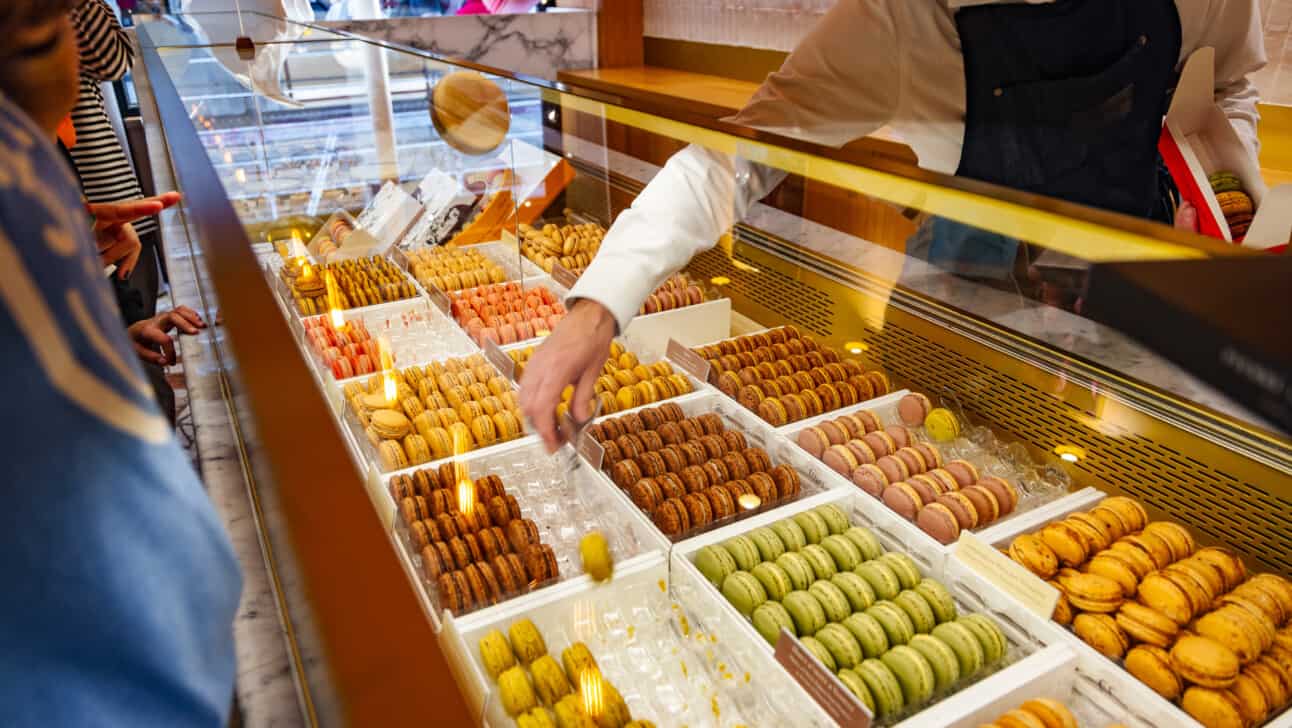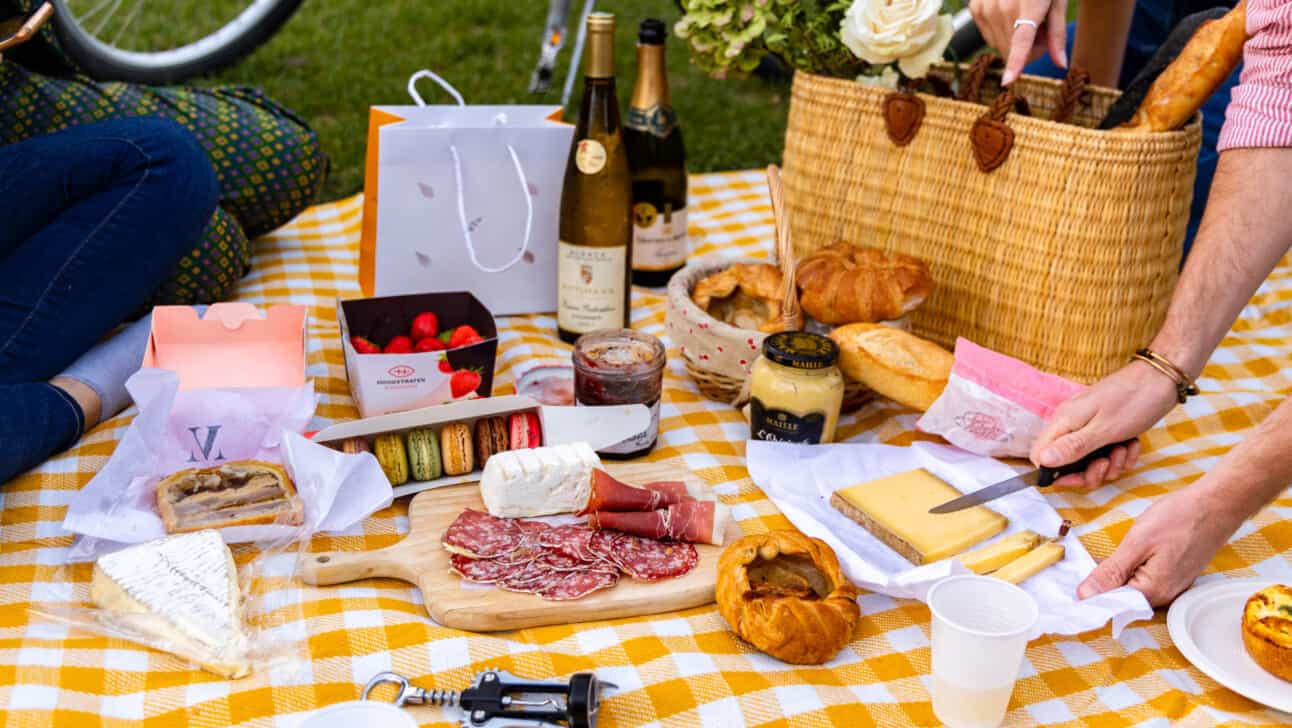 Meeting Point
Your tour meets directly at our office, located at 24 rue Edgar Faure, 75015.  The closest metro station is Dupleix (line 6).  The station La Motte Picquet Grenelle (lines 6, 8 & 10) is also quite close and provides more connection possibilities.
Our office is easy to spot from the street – you will see 'Bike Tours' & 'Segway Tours' signs in our windows.  If you are following an online map, be aware that there is also an apartment building with the same street address as our office.  If you end up there, simply walk up and around the corner against the direction of traffic (it's a one-way street) and you'll see our office in about 30 seconds.
Frequently Asked Questions
Have more questions? Check our Fat Tire Tours general FAQs or get in touch.
Questions About our Bikes/Biking in Paris
What cycling skill level do I need for this tour?
While all of our tours maintain a leisurely pace, we want our guests to have fun and be safe, so being able to ride a bike is paramount.
All of our bike tours are perfect for novice bike riders or those that haven't been on a bike in years, You should have average balance, be able to start and stop comfortably, and be familiar with hand brakes. We will be riding on bike lanes, through parks, and occasionally with traffic. Safety is our number one priority but confidence in yourself is the first step to overall group safety.
If you're not sure how you'll fare, we invite you to come to our office about 30 minutes prior to your tour start time to try the bikes.
What are your bike options?
You can view our bike options here.
Unfortunately, we do not have adult tricycles, adult tandems, or bikes with training wheels for adults or children that may be less confident in their riding ability
Is this tour appropriate for children?
Yes! This tour is a wonderful way for kids to discover Paris. You can use this bike chart to help you reserve the appropriate bicycles for your little ones – you can reserve kids' equipment during the booking process. Please keep in mind that children under 16 years old must be accompanied by an adult on the tour.
For children up to 10 years old or weighing under 32kg (70lbs), we have two-wheeled tag-along tandems. The child passenger sits on a seat and can pedal or coast. All riders weighing over 32kg (70lbs) must ride their own bicycle. This is not an option for adults or anyone over the weight or age limit.
We have various sized city bikes to accommodate just about every size of rider, from extra small 20 inch wheeled bikes for riders that are 3.3ft (100cm) to extra large for riders up to 6.5ft (198cm).
There is no additional charge for trailers, tandems or baby seats. Due to limited availability, please book baby seats, trailers, tandems, 20" and 24" wheeled bikes in advance.
Please Note: All extra small 20 inch and small 24 inch bikes are equipped with hand brakes.
Our city tours are very casual, with only slight elevation changes on varying surfaces including smooth gravel and pavement. It is necessary, however, that any person participating in our bike tours have at least some bike riding experience, and should be comfortable riding in a group.
Is a helmet included?
In France, adults are not obliged to wear a helmet, however they are mandatory for children under 12. We have helmets of all sizes available in our office, free of charge.
General Tour Questions
Where is the tour meeting point?
Your tour meets directly at our office, located at 24 rue Edgar Faure, 75015. Please arrive 15 minutes prior to tour departure.
What is the cost of the tour/why does the price change?
We have based our pricing on availability and the tour date booking window.  If you have greater flexibility with your travel dates, we encourage you to click around to a few different dates/times to see when we have the most availability as this will guarantee the lowest price.  Should you wish to book last minute or for a day with limited availability, the price may be higher.  This allows us to accommodate all guests, especially during the high season.
Can we buy water at your office?
Yes! We have cold water in our office, and all of our bikes come equipped with luggage racks so that you can take it with you on tour.
Can I leave the tour early?
Unfortunately, we are not able to accommodate special requests like this on our public tours.  Once the tour begins we ask that you stay with the guide and the group until the end.  If you're interested in something shorter, please inquire about a private tour.
What is your cancellation policy?
We're happy to offer free changes and 100% refund up to 24 hours before tour* Failure to cancel a reservation at least 24 hours prior to scheduled departure may result in forfeited travel funds. Fare difference may apply.
What is your weather policy?
All of our tours operate rain or shine, and we have rain ponchos available in our office for purchase.
What is the number to call if I am lost and trying to find the meeting point?
If you are having difficulty finding the meeting location for your tour, please call us at +33 1.82.88.80.94 and our staff will be happy to help you find your way.
Other Questions
Is this tour offered in any other languages, or only English?
We also offer this tour in Spanish here, but private tours can sometimes be scheduled in other languages, given we have a tour guide who speaks the language of your choice.
Do you organize private tours for groups?
Yes! Some of our private tours can be reserved directly online, but if you're looking for something unique or have questions about a private group, simply send us an email at privatetours@fattiretours.com to learn more about our options and prices.