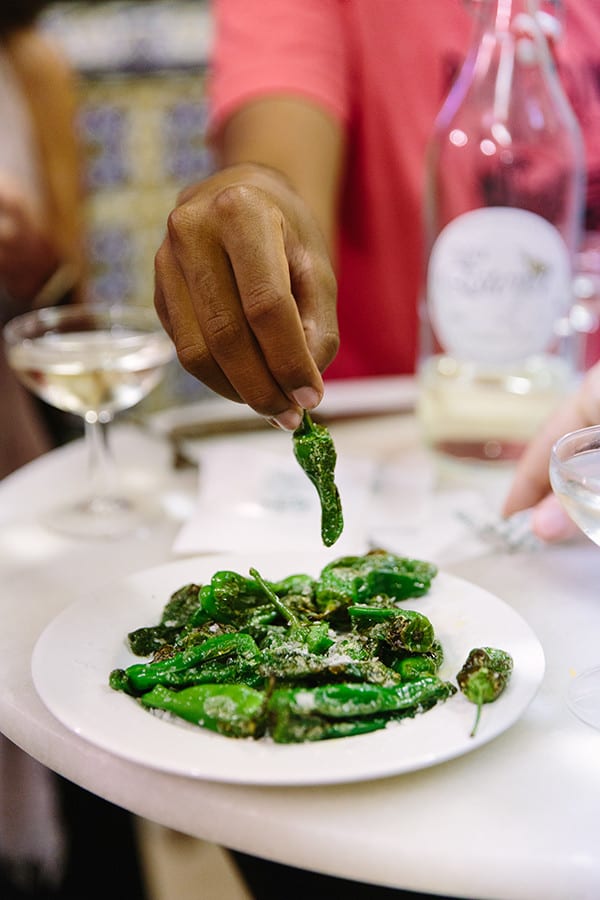 The Best Way to Spend 24 Hours in Barcelona
By Anne McCarthy
Quick visits, long layovers, and flight delays – all these events may, on occasion, mean you'll find yourself in some of the world's best cities with only a short spell of time on your hands.
If Barcelona winds up being such a city for you, count yourself lucky and hit the ground running, because this place is – as Leslie Odom Jr. sings in the musical Hamilton – non-stop!
Here are some recommendations for a whirlwind visit to "Barna," which is what the locals have nicknamed the city. (Interestingly, many visitors mistakenly call the city "Barça" for short; however, this nickname is strictly used for FC Barcelona, the city's soccer team.)
And if you're looking for a suggested itinerary, scroll past the recommendations; you'll find one there!
Food
Barna remains a favorite among visitors for its lively atmosphere, its frenetic energy, and of course, those tasty tapas and cervezas. The late Anthony Bourdain said of the capital city, "You'd have a hard time finding anything better than Barcelona for food…"
La Mar Salada (Passeig de Joan de Borbó, 58) is one place to check out if you're looking for delicious paella. There, you'll encounter a variety of paellas with shrimp, mussels, and more. If you're craving a beachside ambiance, head to Bar Sant Marta (Carrer de Grau I torras, 59). This bar and restaurant offers Mediterranean and Italian fare, and it's a stone's throw away from the sand, making it easy to go for a shoeless walk along the ocean after savoring some sangria and pizza.
Honorable mention must be paid to a dive-y little spot called Tchey (Carrer del Consell de Cent, 455). Most visitors will amble past it, but locals (like my cousin David, who lives in the area) that are familiar with its charms are frequent, loyal customers. If you enjoy quick and tasty food, a congenial staff, and watching soccer matches on TV with a Spanish beer in hand, then this is the place for you. (Try the Clara drink and Durum burritos – both fan favorites.)
It could be argued that what crêpes are to Paris, tapas are to Barna, and you should be prepared to meet with conflicting opinions about where to find the best tapas in Barcelona. A few noteworthy tapas restaurants include La Esquinica (Passeig de Fabra i Puig, 296), L'Òstia (Plaça de la Barceloneta, 1), and O'Retorno (Carrer Comte d'Urgell, 168), where the tapas come free with your beer order.
Got a sweet tooth? Or just a general taste for the bizarre and interesting? Then check out Pudding (Pau Claris, 90). A tea and coffee room serving desserts, it has the added bonus (or horror, depending on your sensibility) of looking like a circus – literally. Another tea spot of note is Granja Petitbo (Passeig de Sant Joan, 82), a lovely café to enjoy breakfast or brunch. This arty, laid-back café is the perfect place to sip a coffee and study your map before making next moves.
Like old stuff? Can Culleretes (Carrer d'en Quintana, 5) in the Old City has been around since 1786 and specializes in Catalan cuisine. (This restaurant is quite popular so make reservations or budget extra time for waiting in line.)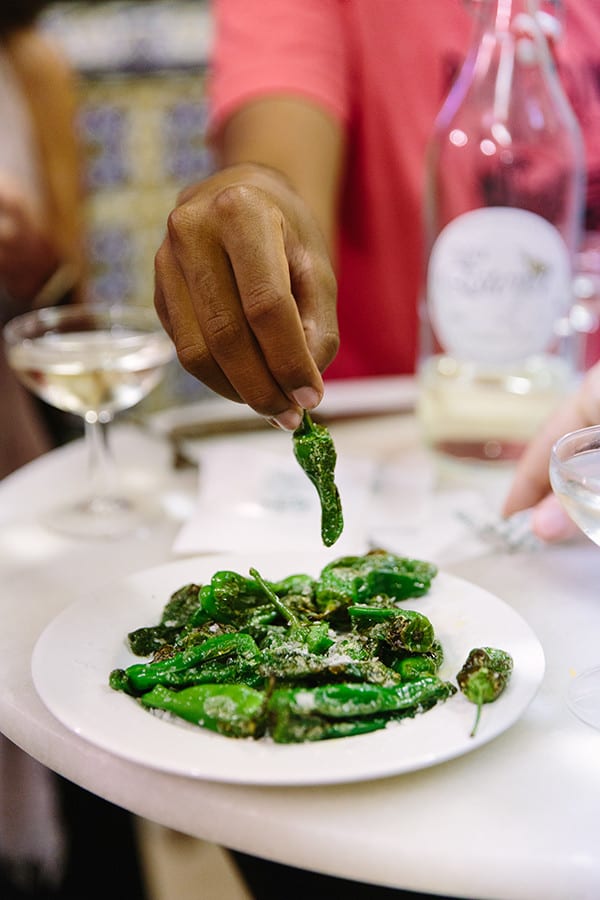 The Sights
Picasso is, for some, a controversial figure, but his incredible and groundbreaking artistic output is inarguable. Stop by the Picasso Museum to see for yourself. The museum is open seven days a week, but times do vary so plan ahead by checking the hours. Entry is free on Thursday evenings and the first Sunday of every month.
The most famous site in Barcelona is the sprawling Sagrada Família. You can't miss it – literally and figuratively. The behemoth of a church, which you'll spy in the distance well before you're before it, is one landmark you won't want to miss if you're breezing through Barcelona. This legendary Catholic church has been undergoing construction since ground was first broken on it in 1882, when its crypt was built.
One hundred and thirty-six years later and…it's still not complete. Though, much like a cliffhanger ending to a Game of Thrones season finale, its incompleteness doesn't make it any less satisfying. Stand back and marvel at the astounding architectural feats of Antoni Gaudí, whose vision continues to evolve and take form with each passing year as the church is constructed. Currently, it's estimated that the church will be completed in 2026, which, fittingly, also happens to be the centennial of Gaudí's death.
Of note, the Fat Tire Tours Gaudi Bike Tour with Skip-the-Line Sagrada Família Ticket is one of the best ways to see the inside of this celebrated site, particularly if you are tight on time. This top-rated tour makes your entry into the church more swift, seamless, and pleasant, with its priority access skip-the-line tickets.
And if a bike tour is up your alley, hop on the Fat Tire Tours Barcelona City Bike Tour for an efficient and fun use of your limited time. Tours run daily at 11am, and no advance booking is required. 
One of the nice things about taking any kind of tour is – and this is especially important when your timing is tight – that it saves you from having to do the research yourself. You get to experience a place through the eyes of someone who lives there. On the Barcelona City Bike Tour, knowledgeable guides lead you around to the city's top destinations, including La Sagrada Família, the Barcelona Cathedral, Parc de la Ciutadella, and more.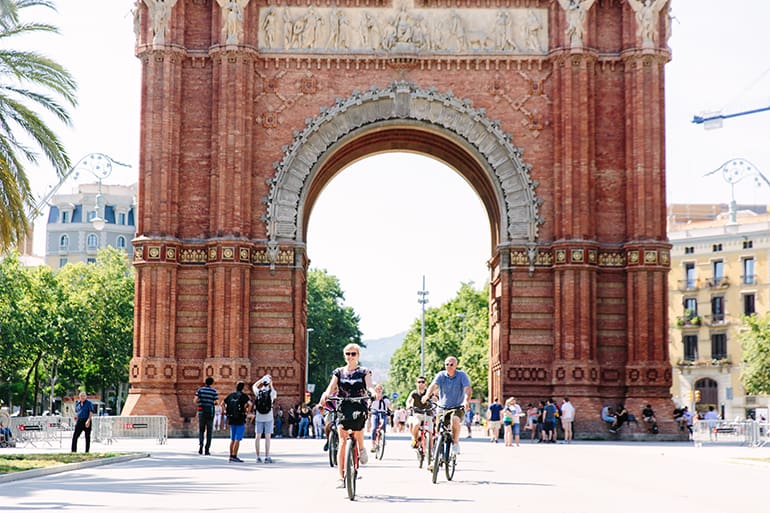 Shopping
If, like me, you're the type of person who likes to hit the biggest touristy sites for Instagram-worthy photo ops, then you definitely want to head to Las Ramblas. It's one of the most well known streets in Barcelona and has plenty of shops too. (Note that, among locals, some of the stores along Las Ramblas have a reputation for overcharging, so be discerning when you're browsing.)
In the words of one travel blogger, who needs a Gaudí when you've got a Gucci? If you're looking to do some fancy shopping, you'll want to leave time for El Corte Ingles, whose nine-story flagship location can be found next to Plaça de Catalunya. El Corte Ingles is a classic, traditional department store in the vein of Macy's or Harrods, and it's the largest department store in Europe.
Need some reading for the plane ride home? Stop off at Hibernian (Carrer del Montseny, 17), a secondhand English bookshop. Also, check out some of Barcelona's bookstores, which each offer something special. (Fun fact: Bookshop Llibreria Calders used to be an old button factory.)
Drink
After all that eating, sightseeing, and shopping, maybe it's time to kick back with one last cerveza or sangria.
A city known for its nightlife, it's no wonder that Barcelona boasts a robust roster of bars. Wine bar Can Cisa (Carrer de la Princesa, 14) is known for its natural wines, and its comprehensive menu will tempt you with hundreds of different variations.
If you share my enthusiasm for themed bars and restaurants, be sure to pop into the tucked-away Caribbean Club (Carrer de les Sitges, 5), which gives imbibers the feel of being stuck below ship deck with rum-sipper Jack Sparrow. The rum bar opened in 1974 and has been spitting out happy customers into Barna's city streets ever since. Another fun, themed watering hole is Dow Jones (Carrer del Bruc, 97), which serves drinks with a stock market bent.
For beers and pub grub, head to Ovella Negra (C/ Zamora 78). It's a popular spot among students and locals, and offers lots of bang for your Euro buck.
And that's a wrap: a quick pit-stop in Barna, and then it's back to bed, or off to catch the flight you'll come close to missing because you're so enchanted with this city.
Read on for a suggested itinerary featuring some of the spots highlighted in this post.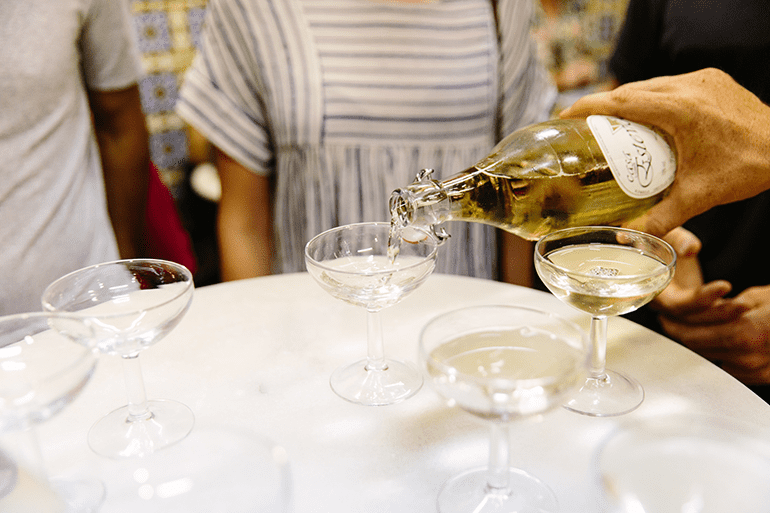 Barcelona in a Day:
Morning
• Beat the crowds and head over to the Gothic Quarter (Barri Gòtic) to see the Barcelona Cathedral, one of the most impressive sights the city has to offer.
• Walk along Las Ramblas to get in a bit of shopping. Stroll down to the harbor for a beautiful view of the water.
Afternoon
• Pop in La Boqueria, one of Barcelona's numerous food markets, for a quick lunch. (Conveniently, there's an entrance to La Boqueria from Las Ramblas.)
• After lunch, walk over to the Picasso Museum (Carrer Montcada, 15-23, 08003) to be awed by Pablo's works.
• Hop on the metro and head to La Sagrada Família to marvel at one of the longest-running architectural projects in the world.
Evening
• Enjoy a dinner in the Old City at Can Culleretes.
• Sip on cocktails at the Caribbean Club.
• Check out the nightlife! Club Opium (Passeig Marítim de la Barceloneta, 3) is one of many famous beachfront nightclubs where you can sate a hankering for a wild Barna night.