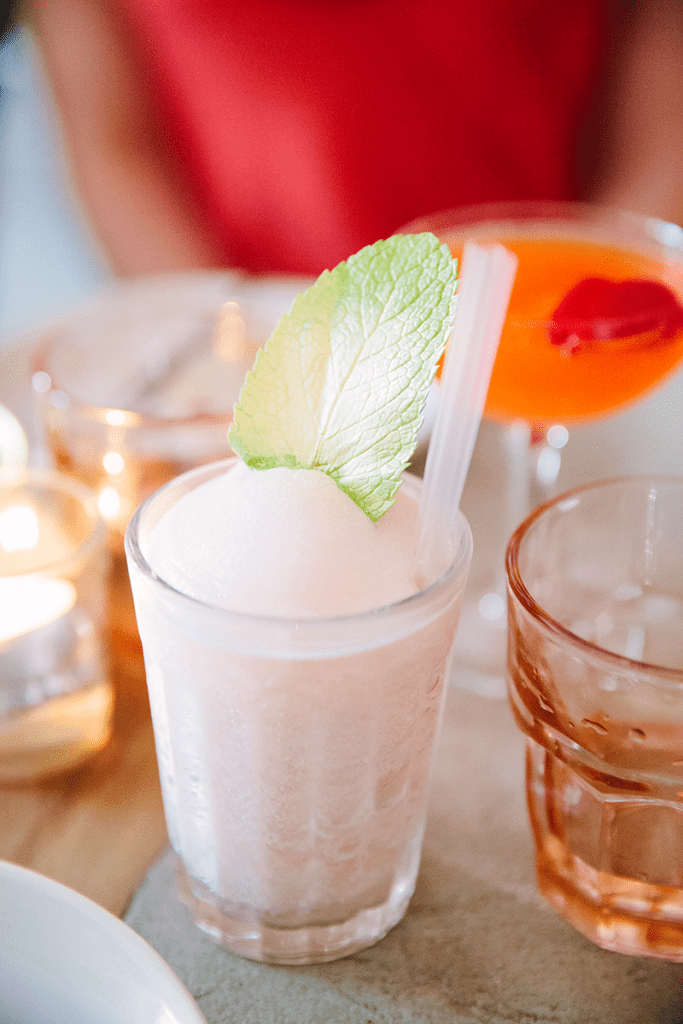 Best Hotels in Paris to Find a Good Cocktail
By Anne McCarthy
There's just something about a Parisian hotel bar which is so alluring, mysterious, and exciting, mais non?
Paris is a thrill-per-minute city, whether the thrill is a fast-paced one, like zipping through the Parisian streets on a bike tour at night (on Bicycle Day, or any day!), strolling along the Champs Elysées, or perhaps just relaxing in a bookstore, like Shakespeare & Company. Whether your thrills are a bit more daring, or a bit more low-key, thrill-seekers of all types can often agree that a good cocktail or glass of wine is in order, when in Paris.
Paris has undergone a lot in the past few years, with the most recent news of note being, of course, the tragic fire of Notre Dame. It's not all doom and gloom, though. Paris will always be Paris, and it will rebuild, as it always has.
So, fear not, and don't borrow trouble from tomorrow, as the saying goes. Instead, step inside one (or more) of Paris' beautiful and elegant hotels for a drink in this stunning, ever-alluring City of Light.
Okay, so, we've got to begin with the Hemingway Bar.
But first, a bit of backstory – if you don't already know, the bar's name comes from American writer, Ernest Hemingway. The author became practically synonymous with Paris itself, by way of his seminal work, "A Moveable Feast," which is set in Paris and chronicles the author's life there with his wife, as well as fellow artists of the Lost Generation, like F. Scott Fitzgerald, for one. (Read more about the Lost Generation, and Shakespeare and Company bookstore, here on the Fat Tire Blog.)
This bar is one of the finest and most well-regarded hotel bars in Paris. The moment you step inside the elegant interior, you'll understand why.
Le Meurice's Bar 228 is "the famous bar of a thousand stories." Nightly, live jazz music will softly tickle your ears as you sip your drink and chat with your friend/partner/new friend, or perhaps you prefer to enjoy it solo. However you experience Bar 228, you will no doubt enjoy it. This hotel bar boasts an excellent cocktail menu, full of classic cocktails and more.
The bar room itself is the artistic dream realized of the reputable French designer, Philippe Starck. A marble counter, copper trimmings, dark woods, and a stunning painted ceiling all add to the quintessentially Parisian ambiance you will find there.
 Buddha – not just a revered monk, thought-leader, and catalyst for the creation of Buddhism!
Buddha is also a hotel in Paris. Well, "Buddha-Bar," to be specific.
This exquisite and tranquil bar, located in the luxurious, 5-star hotel Buddah-Bar in the 8th arrondissement, will take your breath away from the moment you step inside. Its interior was said to be inspired by the elements: water, air, fire, and earth. You'll naturally find yourself settled into the earth of this bar – its cozy, soft seats, or its throne-like bar stools.
The bar is – fittingly, given the name of its location – styled in a Japanese theme, with gorgeous cherry blossoms on backlit panels in the bar. Its cocktail menu boasts innovative cocktails, which are categorized as either "water," "air," "fire," or "earth."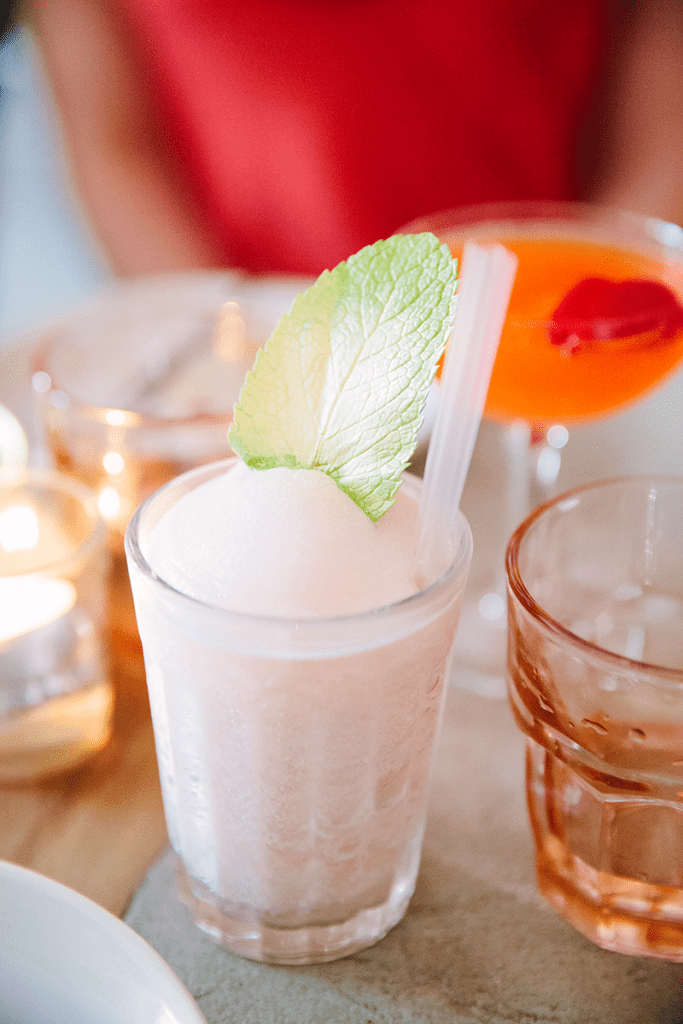 The name says it all: Restaurant Amour.
"Amour" means "love" in French, as you likely already knew. And you will love this casual, comfortable, and trendy restaurant, equipped with a full bar of bubbles (champagne), tempting cocktails, beer, digestifs, and more.
The restaurant "reminds us of the insolent past of the 9th district called Pigalle," Amour's website says in its introduction. It marks itself as a "real Parisian bistro," one with classically Parisian red leather upholstery, and more.
House cocktails include delights like "The Fruit of Desire" (a Ketel One-infused vodka-based cocktail with an infusion of various fruits), "The Ginger Effect" (surely a crowd-pleaser with Brits and Anglophiles, with its London Dry Gin infusion), "The Last Tango in Paris," and more.
 Personally, it's a dream to sip some wine among hundreds of books with a gorgeous spiral staircase. I'd feel a bit like Belle in "Beauty in the Beast" when she's all atwitter over the sight of the library at the castle.
Le Bar-bibliothèque at the Hôtel St. James is a must for bibliophiles (and perhaps Disney-philes, too!). Its jaw-dropping interior, which pays homage to libraries and bookshops in such an elegant way, is the perfect background for a sophisticated sip of a classic cocktail.
So, this one isn't a hotel, but rather a restaurant. Although, Mama Shelter deserves a notable mention on our list. One glance at the website alone and you know you're in for a treat. This snazzy restaurant with its zany décor of zebra-like stripes, long patterned curtains, bright-colored pillows, and one seriously groovy and hypnotic rug, will have you feeling like you're in a topsy-turvy libations wonderland. The ceiling with writing on it, the cozy outdoor seating, and more, are all reasons why Mama Shelter is such a favorite for many. This popular restaurant's Sunday menu comes from the mastermind of famous French chef, Guy Savoy. And its standard menu is equally tasty, too. You can sample it (with your eyes) on the Mama Shelter website.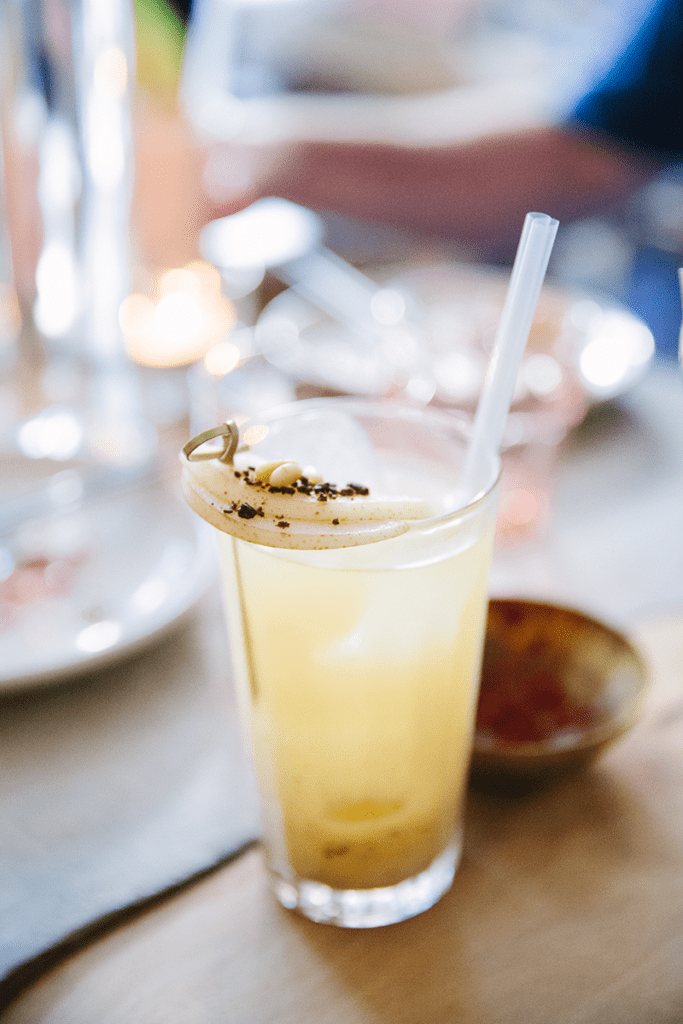 At the charming restaurant bar of Terrass, you will find the views that Instagram dreams are made of, as the restaurant windows look out onto the City of Light, with a spectacular view of the Eiffel Tower plunked into the Parisian cityscape. "Dine amongst the clouds," as their website says. This intimate spot is perfect for an evening with friends or a loved one. Reservations can be made online and prix fixe menus are available.
Post- and Pre-Bar Activities
So, you've got a hefty list of suggestions for where to spend your evening hours (or your daytime ones, too, if you fancy a bit of day-drinking). But, if you're looking for some alternate ways to spend your time in the City of Light, particularly when it comes to daylight hours, join us for a tour!
We would love to have you on one of our Fat Tire Tours in Paris. And if you can tear yourself away from the above glamorous, iconic, and trendy bars for an evening, then come on our Paris Night Bike Tour, an ever-popular, memorable, adventurous trek, which also includes a tipple or two (along the Seine River, no less!). Cruising along the Seine on a boat, in the warm glow of Paris nighttime lights, you'll feel like you're home.
It's like Gertrude Stein (and also that guy in "The Devil Wears Prada") once said: "America is my country, and Paris is my hometown."
When you're in Paris – no matter where you are from – Paris feels like home.
[maxbutton id="1″ url="https://www.fattiretours.com/paris" text="Join Fat Tire Tours in Paris!" ]