By Anne McCarthy
Nothing beats a stroll through Montmartre on a fresh spring day. It's a neighborhood of Paris seeped in incredible history and filled with cherished monuments and locations, like the Basilica of Sacré Coeur and Moulin Rouge.
Montmartre has always been a haven for artists in Paris. Compared to other areas in Paris, its relatively low cost of living and village-like feel make it an ideal spot for artists of the present and past seeking inspiration and a comfortable space to create.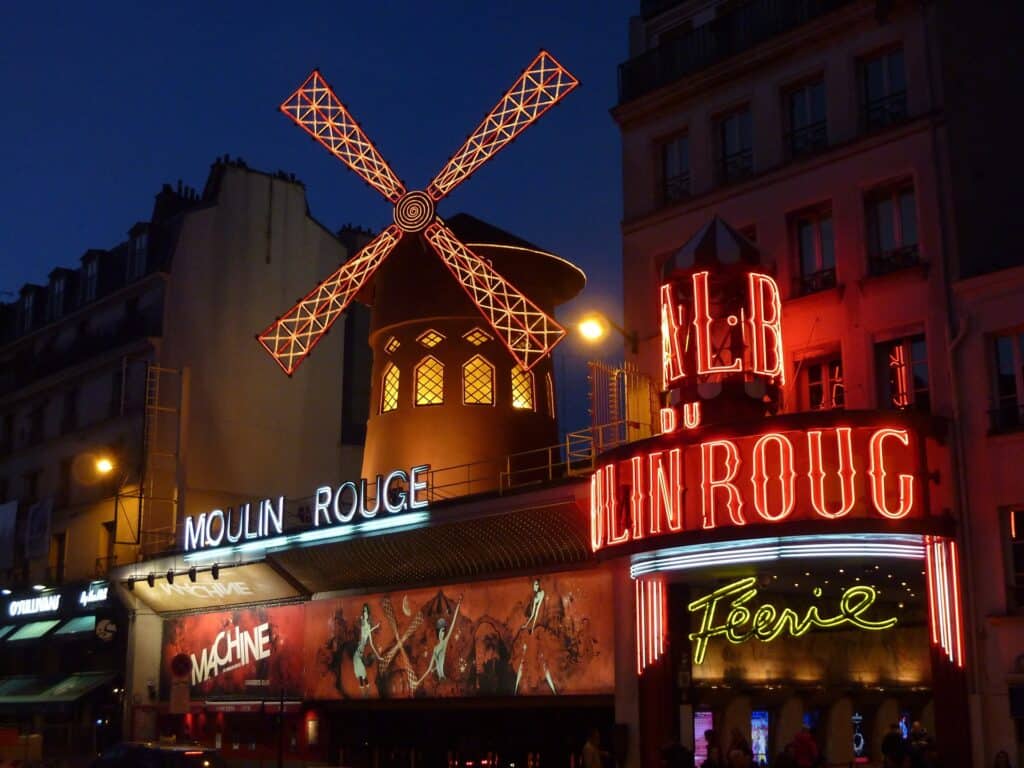 Today, we're diving into the history behind some of Montmartre's best-known artists and former residents, like Vincent Van Gogh, to name just one heavy hitter. If you're intrigued and want to learn more about one of the most famous neighborhoods in Paris, why not book our Montmartre Walking Tour? This popular tour takes you through the cobblestone paths in Montmartre with an expert guide who will share stories from the area's history and all its offerings.
If you're in Paris for a while, check out our bestselling Paris Night Bike Tour, where we take you around the City of Light in the most magical, unforgettable way. I promise you; these tours will be the highlight of your Paris trip! Now, let's dig into les artistes of Montmartre.
Montmartre's Artistic History
The Belle Époque period in Paris (approximately 1871–1880) was a rich time of culture, creativity, optimism, prosperity, expansion, and renewal in France, Belgium, and other parts of Europe. (The outset of World War I in 1914 is believed to have been the official end of this period globally.)
This was also a fertile time for art, particularly art produced by Montmartre artists, which included artists like Claude Monet, Edgar Degas, Pablo Picasso, Pierre-Auguste Renoir, Henri de Toulouse-Lautrec, Suzanne Valadon, and visionary Vincent van Gogh.
As mentioned, the relative affordability of lower-priced rents made the area ideal for communities of artists to form and work in Montmartre.
Vincent van Gogh
Dutch-born post-impressionist painter Vincent van Gogh made a huge, lasting impression on the art world and the world at large. And he is an artist who called Montmartre "home." He and his brother Theo, an art dealer, lived at 54 Rue Lepic. Down the street on Rue Lepic stood the Moulin de la Galette. It's where van Gogh, Renoir, and Toulouse-Lautrec all painted nightlife scenes inspired by the cabaret.
In 1886, van Gogh came to visit his brother Theo, and he ended up staying – living at 54 Rue Lepic from 1886 – 1888.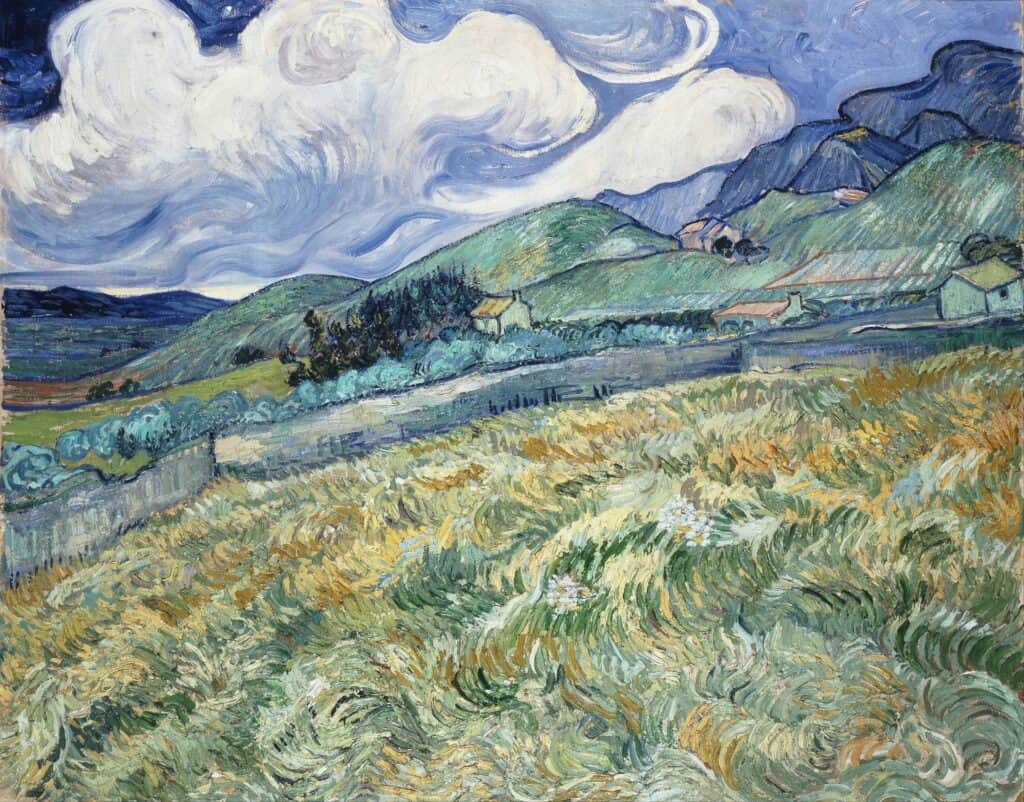 Van Gogh suffered from mental illness and hallucinations. He took his life at the young age of 37 years old and passed away with his brother Theo at his side. Before that time, he created some of the most gorgeous and iconic pieces of art in the world today. Works like his The Starry Night, which was created while he was in a hospital, live on and are celebrated long after his death.
Claude Monet
What's a world without Claude Monet? If you're a real Monet-lover, check out Paris's Orangerie Museum, which features a stunning floor-to-ceiling, wrap-around water lilies painting by artists Monet. Monet was born in Paris and grew up in Normandy. He is widely regarded as one of the most important painters of the Impressionist era.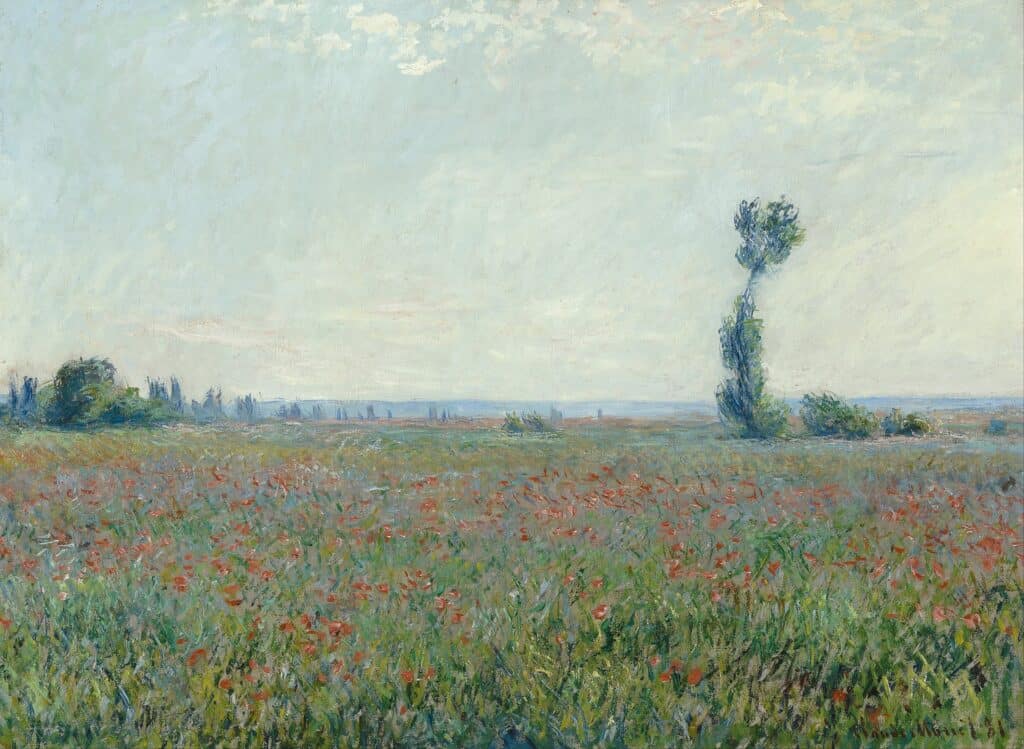 In Monet's day, there was a café at 11 Avenue de Clichy called Café Guerbois which welcomed many artists, including Monet, who would gather to drink, sip coffee, and discuss artistic ideas and talk about the Parisian art scene. While the café is no longer there, if you visit this address, you may feel whispers of Monet's and other Montmartre artists' magic in the air.
And at the public square Place du Tertre in Montmartre – which today is lined with artists, painters, shops, and cafes – you'll get to see the very square that inspired Monet. It's reported he used to sit in the square for hours, awaiting inspiration to strike.
Finally, if you're a Monet fan, another thing you don't want to skip out on is our Monet's Garden Bike Tour with Fat Tire Tours! Learn even more about the man, the myth, the legend, Claude Monet, at his former home in Giverny.
Edgar Degas
Edgar Degas is a celebrated impressionist painter best known for his depictions of ballet dancers and theater scenes. So, it makes perfect sense that Montmartre's Cabaret Au Lapin Agile was a source of inspiration for Degas, as well as another artist of the day, Pablo Picasso. (Picasso's Au Lapin Agile painting depicts the cabaret scene colorfully.) Artists like Degas frequented cabarets like these to capture the essence of the performance, so that he could recreate it on canvas.
Pablo Picasso
Picasso was a groundbreaking Spanish artist who lived in Montmartre at one time. In fact, he spent most of his life in France. Born in 1881 in Málaga, Spain, the painter and sculptor was a prolific creator who went through his own "eras" phase (just like Taylor Swift). There was the Blue Period, the Rose Period, his Cubism period, and more. Picasso is credited with co-founding the Cubist movement in the art community.
Picasso once lived at Bateau-Lavoir, at 13 Rue Ravignan at Place Emile Goudeau, near Place du Tertre in Montmartre. The building, which was the home and studio of many famous artists, was destroyed in 1970 after a fire but was later rebuilt. Picasso lived at Bateau-Lavoir from 1900-1904
Pierre-Auguste Renoir
French artist Pierre-August Renoir was best known for his beautiful impressionist paintings, which were often set outdoors, showing people dancing, lounging, eating, and enjoying their lives with vim and vigor.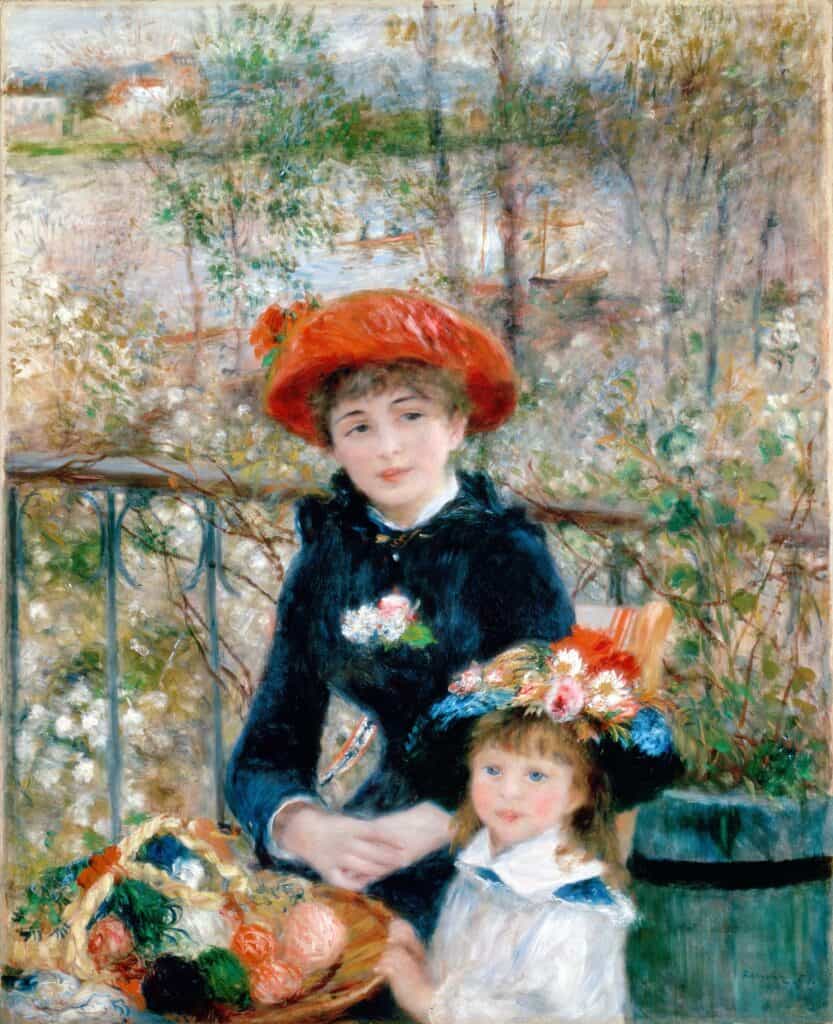 In 1876, Renoir rented space at Montmartre's 12 rue Cortot near Sacré Coeur to create his masterpiece, Bal du moulin de la Galette, which depicted a dance in Montmartre on a weekend afternoon. Today, 12 rue Cortot is where you'll find the Musée de Montmartre.Renoir is among many other artists who lived or worked in this space.
Born in Limoges, France, Renoir lived in Montmartre for a substantial period. While living there, he hired painter Suzanne Valadon to serve as a model for some of his paintings, like The Large Bath Feathers. Renoir's arthritis in his later years led to a move to Provence, where the warmer climate more agreed with him and his condition.
Anne McCarthy is the Editor in Chief of the Fat Tire Tours Blog. She is a contributing writer to the BBC, The Washington Post, The Guardian, Wired, and many more. She splits her time between the U.S. and Europe.