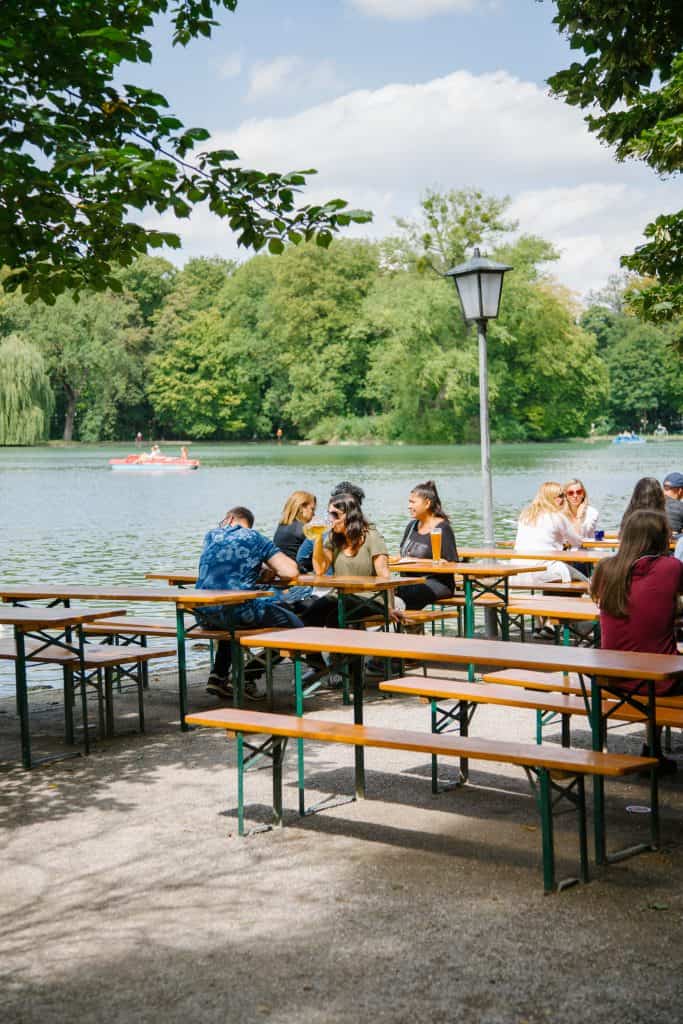 Guide to Fasching in Munich
The Munich Carnival season is called "Fasching," and it officially begins in November, on November 11, when a carnival prince and princess are crowned. But things really kick off in January, and then ramp up to full-on party mode in February, with an epic couple days (this year February 23 – 25, 2020) of balls and parties and performances.
What is a "Fasching"?
"Fasching" is merely the Munich name for the celebration. In other parts of Germany, it goes by other names. In Cologne it is "Karneval." People in Mainz say "Fasenacht," and farther afield places may say "Fasnet" or "Fosnat."
An American friend who has spent extensive time in Germany (and authored our German Culture Tips post), Katie Schober, described Fasching to me thusly: "It's a celebration of Mardi Gras, basically. And it's a bit like Halloween, and everyone wears random costumes. There's a big parade in Cologne. And Fasching balls are part of the celebration, too. They're popular in Austria as well. For the balls, they're like big masquerade ball celebrations. Everyone dresses up."
Where does the tradition come from?
Like Halloween, Fasching was once a pagan festival. And unlike Halloween, it eventually became associated with the Catholic Church. This is the celebration, much like Mardi Gras, which paves the way for the more somber time of Lent.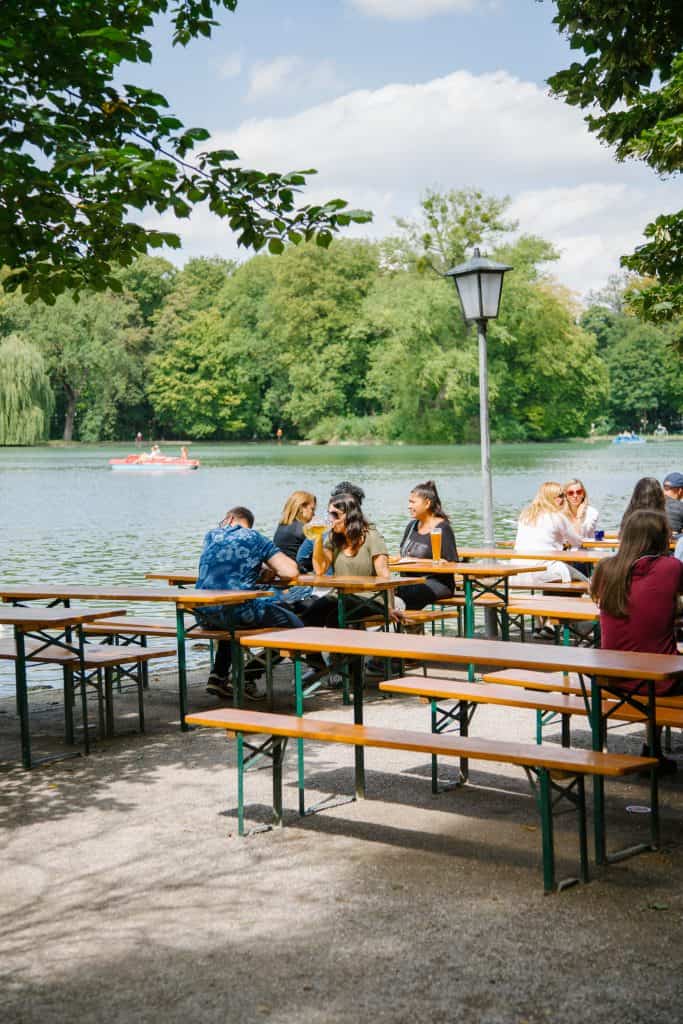 When did it begin?
The celebration of Fasching actually dates all the way back to the Middle Ages. It, says one insider guide "arose spontaneously among common people who wanted to have fun and enjoy themselves before the 40-day fast before Easter." So, how did they decide to have fun? "They started to spend the week before Lent for different worldly pleasures. Nowadays, people dress up for Fasching in the most incredible carnival costumes and masks; they party and fool around." Let the fun, fooling times begin!
What happens during "Fasching" / the Carnival period?
As the name implies, it's a festive, carnival-type of experience! Hundreds of balls (over 800, to be exact), masquerade parties, performances, and more, take place during this colorful period leading up to Lent, during which Germany comes alive with celebration. Most of the balls are costume balls, but some are a bit more formal and require black-tie attire. These balls are called "Schwarz-Weiss-Bälles." Essentially, Fasching is a massive party, and that, of course means, it'll require dressing up a bit.
What should I wear?
Whatever you want! The crazier and wilder garb you don, the better, especially when it comes to attending the balls. Some people might wear banana costumes, or dress as characters from movies or books, or don full-on ball gowns. Katie said that during one Fasching celebration, she ran into a huge group of cowboys and Indians. Or, perhaps you're inclined to get in on the German spirit and wear the classic German attire of dirndl or lederhosen!
Where to go during Fasching in Munich 
It's said that the best celebrations are held during the final days of the Carnival season. The most famous of these is the Dance of the Market Women. It is held on "Shrove Tuesday," or "Fat Tuesday," which falls on February 25th this year.
You can observe the Dance of the Market Women at 11am on the 25th at the Viktualienmarkt. The Viktualienmarkt, or "Victuals Market" in English, is a food market in the center of the city and opened in 1807. Join in with the hundreds of other spectators to get a glimpse of the Market Women strutting their stuff and entertaining the masses. Trust us; you'll be glad you turned up for the fun! You can find the event here: Viktualienmarkt 3, 80331 München, Germany.
Another fun event this year is Weiberfasching des MFC at beer garden Augustiner-Keller (Arnulfstraße 52, 80335 München) on February 20 at 7:30pm. (Find more info and ticketing details on the Facebook event page.) This raucous Fasching-time party will have you feeling the festive spirit.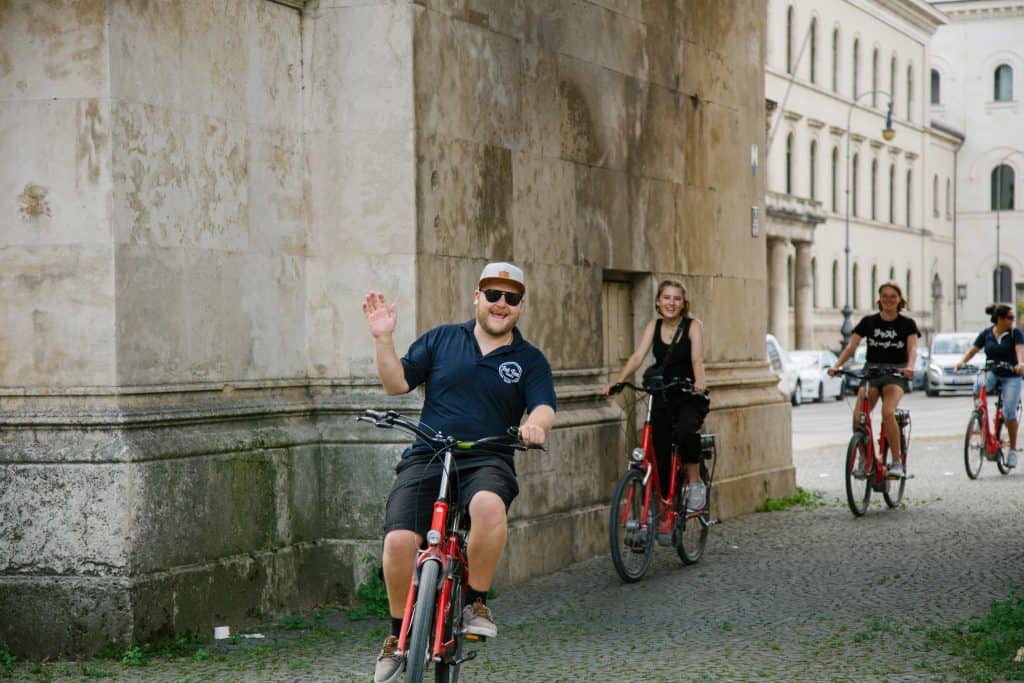 Best Ways to See Munich – by bike, of course!
And, while you're in the area…we'd love to host you for a tour! Fat Tire Tours in Munich offers an array of fun ways to see the city. The Munich City Bike Tour is a leisurely, fun ride that'll take you all over the city, to all the major sights of Munich, including Viktualienmarkt (where the Dance of the Market Women is held during Fasching), the Former Royal Residence, the White Rose Memorial, Hofgarten, Isar River, those famous Eisbach Surfers, and more. (For additional must-see tips, check out our 5 Hidden Gems of Munich post.)
Another fan favorite, for the especially adventurous, is the Munich Night Bike Tour. The city comes alive at night, and you'll feel that energy, too, as you're soaring through the Munich streets by bike, and getting a peek at all the stops on tour, like the Opera House, the Munich Residenz, and it even includes a stop at a local beer garden.
Not into biking? Don't worry – we've got Segway tours, too! The Munich Classic City Segway Tour is perfect for zipping around the city and seeing all those famous sights, without doing much legwork. Regardless of which tour you choose, we know you'll have a great time with us in Munich.
Related links:
[maxbutton id="1″ url="https://www.fattiretours.com/munich" text="Join Fat Tire Tours in Munich!" ]