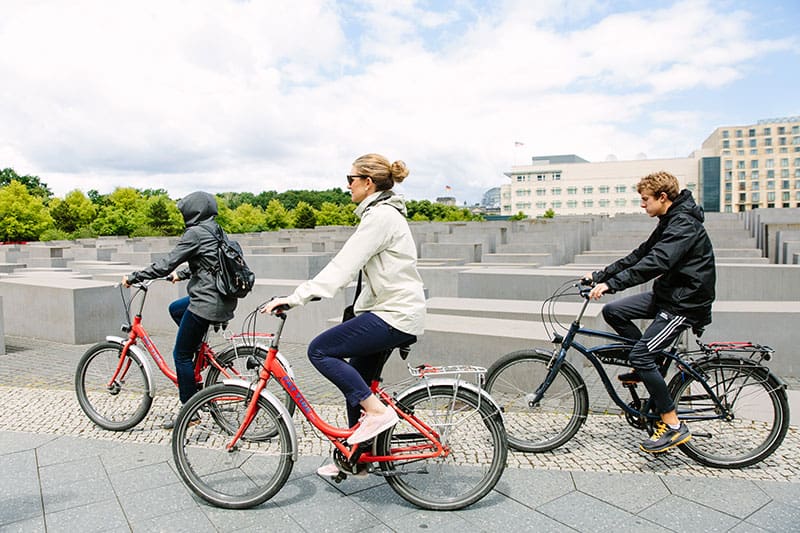 How to Spend Three Days in Berlin
 So, you're preparing for your visit to Berlin.
You bought your flights. You booked your accommodations. You've been listening to the soundtrack to "Cabaret" a lot and re-watching "The Bourne Supremacy" (both films are set in Berlin). You've been quizzing yourself (and maybe sampling) varieties of German beers. Perhaps you've taken to reading one of the many wonderful novels set in Berlin, like Ian McEwan's "The Innocent." And, of course, hopefully you've been brushing up on your German, as well as reading up on German culture tips, which Fat Tire blog writer (and German translator) Katie Schober wrote about earlier this year.
While all the above are – in my opinion – excellent prep work for preparing for a trip to Germany's capital city, don't forget the most essential bit of trip planning: the actual plan.
Check out the suggested itinerary below for hitting the hot spots, must-see's, don't-miss-'em's, and more, for your whirlwind visit to this incredible city, which is bursting at the seams with culture, character, food, drink, history, and more. (And if you need some tips for maximizing your visit while on a budget, check out our handy blog post on Berlin budget travel.)
Day 1
Explore Berlin on two wheels
 Yep, take to the streets! There is, in my opinion, no better way to explore a city than by bike. You'll gain access and views to things you'd never see on public transit, in a cab, and sometimes, even just walking.
Fat Tire's guides are one of the best parts of the tour, too. On Day One, you'll gift yourself with a Berlin local, who can save you loads of time and money through personalized recommendations.
The Berlin City Bike Tour is a popular favorite. It takes you around to the major Berlin sights, which are likely already on your list. On this tour, you'll see and learn about Brandenburg Gate, the Berlin Wall, Checkpoint Charlie, Berlin Cathedral, and much more. You'll also stop for lunch at a traditional German beer garden.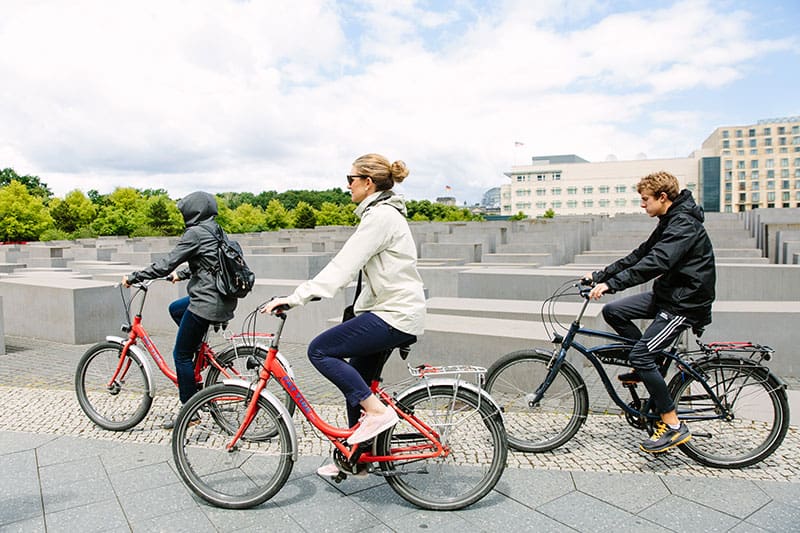 You may also want to explore history-related tour options, like the Berlin Wall Bike Tour or the Third Reich & Nazi Berlin Bike Tour. Both tours are sobering (yet entertaining, too), informative, and great ways to get to know the city of Berlin, in the hands of a trusted and knowledgeable guide.
Guten Appetit! 
 Time to eat dinner, before a most epic night out (or in). There is no shortage in Berlin when it comes to tempting restaurants to rest your feet and fill your belly. A few of our favorites, from our Best of Berlin guide include Standard Serious Pizza, Cookies Cream, (incredible vegetarian food), Azzam (authentic Lebanese cuisine with enormous portions), and Barra (seasonal sharing plates and top-notch wine).
Check out the Nightlife
Berlin is known for its nightlife. Whether you're looking for a more relaxed atmosphere in which to chat and sip, or a wild club night out – you will have no trouble finding either in this city. Clubs like the Berghain, KitKat Club, Sisyphos Nightclub, Gretchen, and more, will welcome you into their debaucherous fold of drinks, dancing, and of course, music.
If you need a little help with your German, and a dose of confidence when sidling up to the bar to order, check out our handy post, "How to Order a Beer in German," which will fully equip you to secure precisely what you want.
Day 2
Journey to Tiergarten Park
 Berlin's biggest – and most popular – park, Tiergarten, is enormous and offers a wealth of exploring to sate even the most wanderlust-y of folks. It's the "Central Park of Berlin," but with less hot dog vendors and nearby skyscrapers.
Berlin is an uber-green city, though. You have a full pick of the litter when it comes to parks. So explore your options before making a decision! If it's a beautiful day, pack yourself a picnic to eat in the park. Or, you could always…
Nosh on some Street Food for Lunch
Berlin has some incredible street food. (Here we cover the 5 Best Places to Find Street Food in Berlin). Check out the options from Mauerpark Food Trucks (but only on Sundays!) to Bite Club to the Turkish Market (which, incidentally would provide some ideal shopping for a picnic at a park).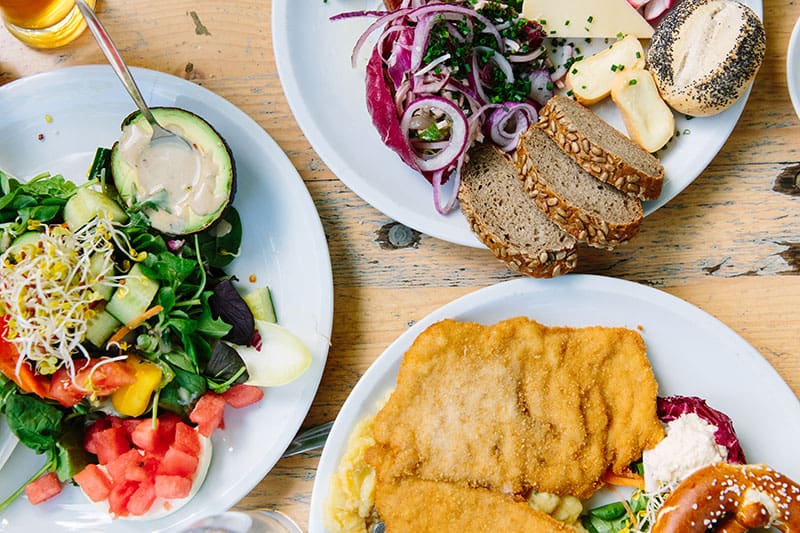 Cap off the Afternoon with a Museum Visit
Berlin is a bastion of culture, and that means there are many engaging museums at which to explore, learn, and observe. The most-visited (as ranked by Trip Advisor) museum in Berlin is the Topographie des Terrors, a history museum which examines the Holocaust.
Other highly ranked and widely visited options include the Pergamonmuseum, found on Berlin's Museum Island, which houses multiple Berlin State Museums. Built in 1930, Pergamonmuseum boasts an immense collection of historic structures and buildings which have been restored for modern viewers.
If art is more of your scene, you'll definitely want to hit the Urban Nation contemporary art museum, a gallery full of funky street art, paintings, and installations. For more artsy fare, pay a visit to Nineties Berlin, a multimedia exhibition which puts a magnifying glass – via art – on Berlin life after the fall of the Berlin Wall in 1989.
Day 3
The final day of a trip is always a good day to decompress. Top-heavy trip planning –front-loading all of the museums and important sights to the first couple of days – means you'll make sure you can tick them off your list, and not be rushed in the eleventh hour. Day three is an ideal day for some well-earned relaxation from the exciting (and sometimes exhausting) task of being a traveler.
Sleep in
Yes, that's right. Sleep in, so you'll be well-rested for the next journey that awaits you.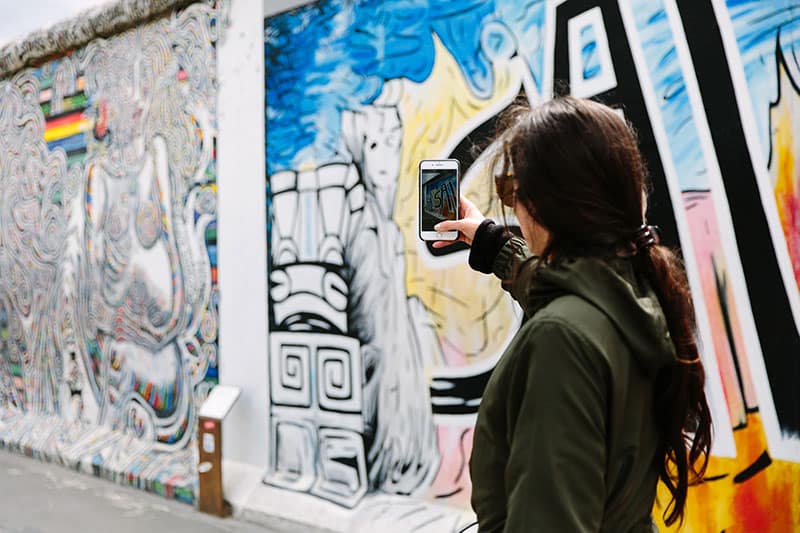 Take a Leisurely Brunch (or an in-and-out latte)
 Berlin boasts a mean brunch, you just need to know where to look. If you're not much of a breakfast person (or, if you want to get a jump start on your day), get to know the local coffee shops, which number aplenty in Berlin. Some of Fat Tire's favorite coffee shops in the capital city include Home, The Barn (a roaster which supplies a variety of coffee shops in Berlin and beyond), and Bonanza Coffee, which has multiple locations.
Do a Bit of Souvenir Shopping
 If you're like me, you may want to send a few postcards or buy some garage-sale-destined trinkets for friends and loved ones back home, to let them know you're thinking of them. You'll find some excellent souvenir shopping opportunities in the city center, Mitte, as well as off the beaten track at flea markets and beyond. For some 5th Avenue and Champs Elysees-level shopping, you'll want to stroll and shop on Kurfürstendamm, which boasts department stores, luxury brand shops, and more.
A crowd-pleasing (and, at last check, fairly readily available), souvenir option is a little bit of concrete from the Berlin Wall (also available online, for German history buffs with no plans to travel soon), which is a tiny bit of history you can take home.
 Whether you're homeward bound or off to your next big adventure that may include other German cities (or, perhaps you loved Berlin so much – and what's not to love? – that you're staying put for a bit), remember: travel with an open mind, ready for the exciting things that await you.
Related links:
[maxbutton id="1″ url="https://www.fattiretours.com/berlin/tours-activities" text="Join Fat Tire Tours in Berlin!" ]