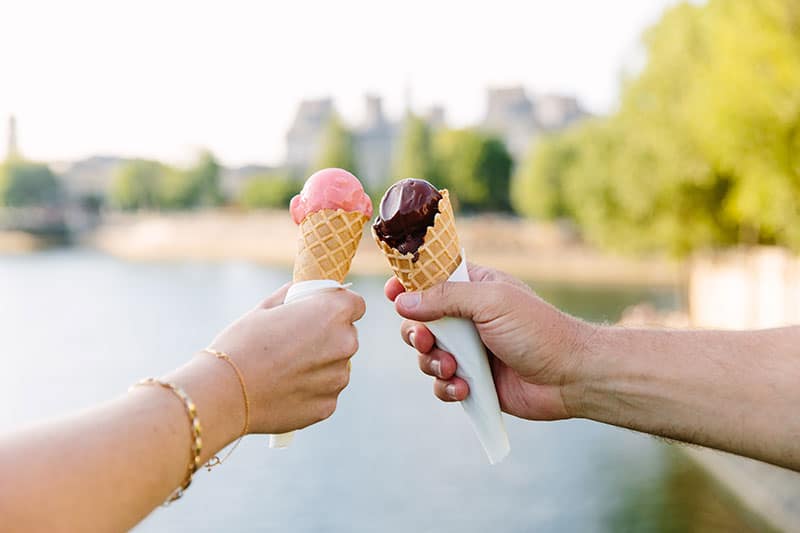 Is It Safe To Travel To Paris Yet?
By Sadra Sumner
You know how when you're trying to budget, it gets harder not to spend money?  Or when you're trying to diet, that chocolate cake looks decadent?  Go ahead and grab a snack from the pantry now that you're salivating, and let's talk openly about how travel is the same.  This travel ban has made so many people realize what a privilege and joy it is to explore the world.  Maybe that trip-of-a-lifetime that you were planning doesn't have to be such a distant dream.  Depending on the regulations of your country's domestic travel ban, you will of course need to proceed with caution.  But there's nothing wrong with starting to picture yourself eating gelato in Florence, or gazing at the Eiffel Tower as it sparkles in Paris.  Here at Fat Tire Tours, we're still on the ground monitoring our cities, and we're happy to share some information as to what Paris is doing to safely transition back into their normal.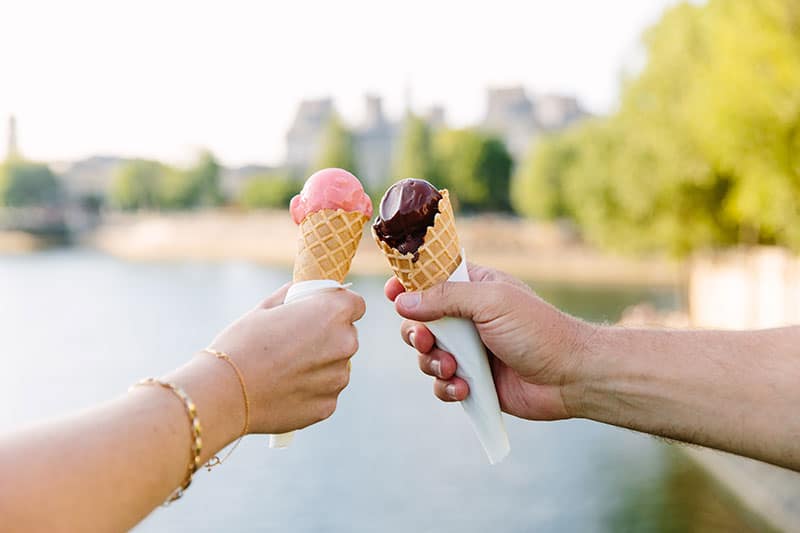 Testing
This drive-through testing tent is set up between the Eiffel Tower and the Ecole Militaire, at the base of the Champs de Mars park.  It's run by Unilabs, which has another testing tent set up in the high-end suburb of Neuilly.  They've been on site for 3 weeks now, or shortly after the lockdown started, and they've conducted somewhere between 600-700 tests.  Doctor's notes are required for the test, but their website redirects guests to an online marketplace of doctors ready to write you a prescription to get tested.  Then you drive, bike, or walk up to the tent and voila!  The estimated wait time for your results is just 24-48 hours.  There are also other testing centers popping up throughout the city. 
Gradual Openings
The European travel bans will ultimately be lifted individually by each country.  President Macron has announced that May 11th will be the target date to re-open many of the country's businesses.  This date may be pushed back, but his goal is to re-open everyday aspects of life on a rolling basis, starting with schools, commerces considered 'non-essential' until this point, and then slowly re-open restaurants, cafés, bars, and festivals later this summer.  Museums may not open in mid-May, but several have already adjusted by offering virtual tours and interactive maps such as the Louvre, the Catacombs, and Versailles.  If you're craving a little flavor with your facts, be sure to follow us on Instagram where our tour guides are regularly sharing historical anecdotes of their favorite places.   
Protections
Pre travel-ban, you may have visited Paris and quickly understood that personal space in the capital is undervalued.  Their greeting of kissing you on the cheek is just the beginning; Parisians butt up against one another in supermarket lines, squeeze as many bodies as possible into crowded metro cars, and lean over you to order a drink at a bar.  Social distancing may be the hardest thing for them to do right now, but surprisingly, the stores that have remained open are strictly enforcing this.  Grocery stores have taped lines at their registers indicating the appropriate distance between customers.  Pharmacies are selling masks individually; you must purchase and put your mask on before leaving the store.  Hand sanitizer is now back in stock at most major stores and visible at checkout.  All in all, the city where it's nearly impossible to comfortably share the sidewalk with someone is coping just fine and keeping their distance.  
The ultimate question of 'when is it safe to travel' during this coronavirus pandemic will be determined by your country's travel restrictions, your personal health, and the normalcy of the city that you'd like to visit.  We're proud to report that Paris has taken great steps towards flattening the curve and the city is poised to reopen shortly.  We think that now is the perfect time to start planning your next trip, even if you're uncertain of dates.  There's no harm in spending a few of those hours in quarantine researching the best way to visit the Eiffel Tower or seeing Claude Monet's beautiful homestead.  We're so excited to welcome you to the City of Light, and we trust that you're staying safe until that day arrives!