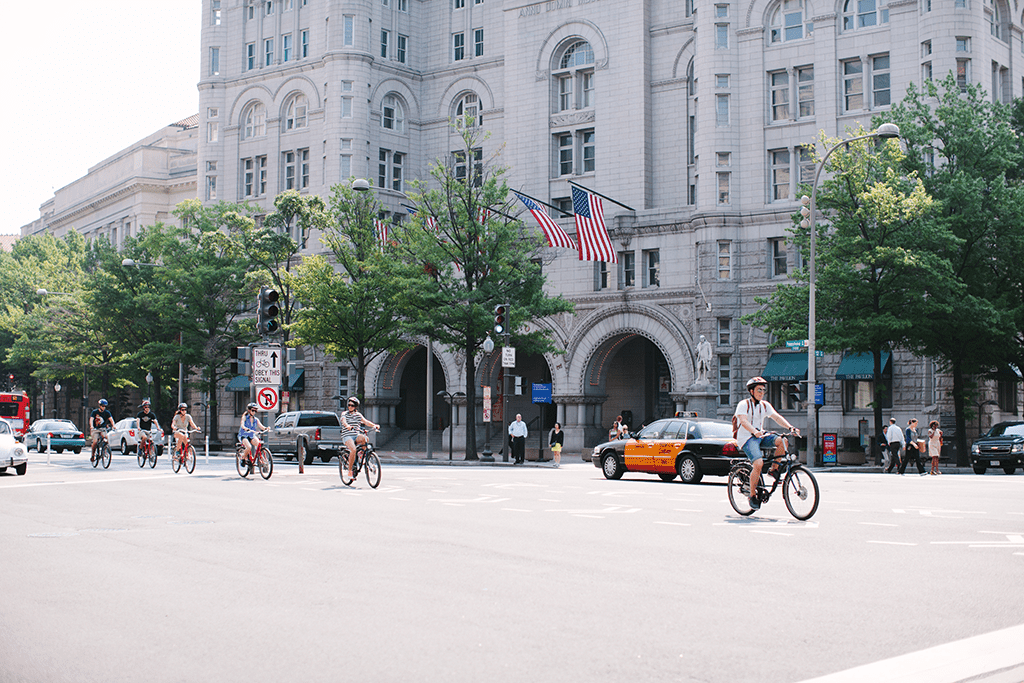 All About National Bike Month
What is National Bike Month? You may be asking.
National Bike Month takes place every May in the U.S. The intent behind the designated month is to draw attention to cycling and its positive effects. National Bike Month began in 1956, and it is sponsored by the League of American Bicyclists.
The League of American Bicyclists (officially called the "League of American Wheelmen") is a really interesting organization, which dates back to the late 1800s. It was founded by Kirk Munroe and E. Charles Pratt in Rhode Island in 1880. The organization was started as a means to join cyclists together, and it also acted as the governing body for American amateur cycle races in the late 1800s.
The organization's vision is for: "a nation where everyone recognizes and enjoys the many benefits and opportunities of bicycling." They believe that "Bicycling brings people together. When more people ride bikes: life is better, communities are safer and stronger, and our nation is healthier…"
The month is celebrated widely throughout the U.S., and there are many events honoring it as well. The biggest and most important week of National Bike Month is Bike to Work Week. This year, Bike to Work Week falls on May 13 – 19.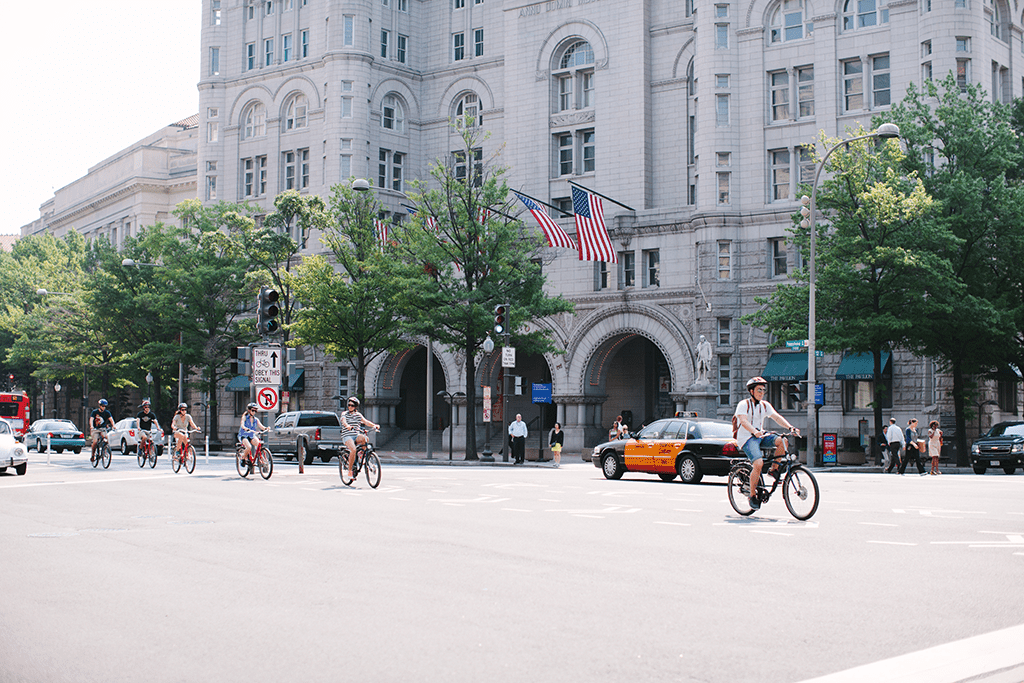 Bike to Work Week
Bike to Work Week is a time-honored part of National Bike Month, and it's meant to encourage those who are a bit nervous about cycling to work to give it a try. The League of American Bicyclists reports that "40% of all trips in the U.S. are less than two miles, making bicycling a feasible and fun way to get to work."
While it lasts a full week, the biggest, most celebratory day of that week is "Bike to Work Day," held this year on Friday, May 19. So, get your bike ready, your bike lock ready, your helmet polished and spiffy, and cross your fingers for good weather!
Cities across the U.S. participate in "Bike to Work Day." California's Bay Area is celebrating their 25th year participating in the festive event, and their "Bike to Work Day" even includes snack and refreshment stations. (That sounds like my kind of commute.)
Before you speed off to work on Bike to Work Week, you'll also want to check that your tires are inflated properly, your brakes are in good working order, and that the bike chain is running well and isn't rusty (if it is, throw some oil on there).
Be sure to practice safe bike riding, too. Here are a few tips which will help to ensure a safe, and pleasant commute: don't wear headphones while riding, keep both hands on the handlebars, wear a brightly colored helmet and reflective material, use a bike light while riding at night or early morning, and always use hand signals while turning. 
History of Bikes in the U.S.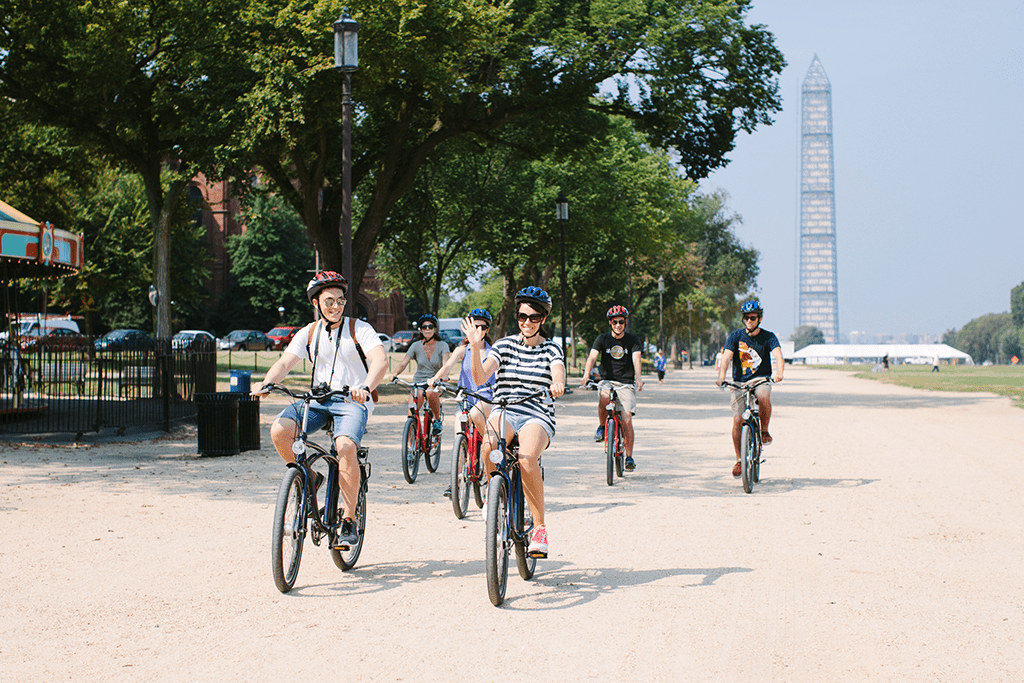 Bicycling has a long, storied tradition in the U.S. However, the Golden Age of Cycling in the U.S. was arguably from 1960 – 1975, a span during which sales of U.S. adult bikes doubled, as a result of a couple of factors.
For one, there was a heightened awareness in the U.S. about the value of exercise, and exercise culture was taking off. Additionally, there was more attention being paid to the importance of energy efficiency. The combination of an increased focus on exercise and energy usage led to more people taking to biking, and that heightened sales. And so, new generations of cyclists were ushered in, and passed down a love of cycling to their children as well.
There's not enough room in this post to give you a thorough, comprehensive overview of the history of cycling, but I assure you, it is a fascinating one! To delve into this topic more, check out books like "The Bicycle: 200 Years on Two Wheels" and "Bicycle: The History" by David V. Herlihy. "Need for the Bike" by Paul Fournel also offers a dive into the essence of bicycling, why it is so needed, and his reflections on riding.
Benefits of Biking 
Biking's benefits are innumerable. Though, here are some of the top ones to shout about, as noted by Harvard Medical School:
It's good for your joints, the aerobic workout effects provide a release of feel-good endorphins, cycling builds muscle mass, it helps with having better balance, and cycling increases bone density.
[maxbutton id="1″ text="Check out our bike tours!" ]
The health benefits are an added bonus to the fact that biking is just a wonderful way to see a city and explore a new place. Riding a bike also presents a degree of freedom that's hard to experience by foot or by car; you can weave through traffic, you can see cool little alleyways, and it's oh-so-much-faster than walking somewhere. Biking opens up new opportunities for unexpected adventures.
If you're doing some traveling in the U.S. or Europe, come and join us for a biking (or walking!) tour. Fat Tire Tours offers tours in Chicago, Washington D.C., San Francisco, New Orleans, London, Paris, Barcelona, Berlin, Munich, Milan, Rome, and Florence.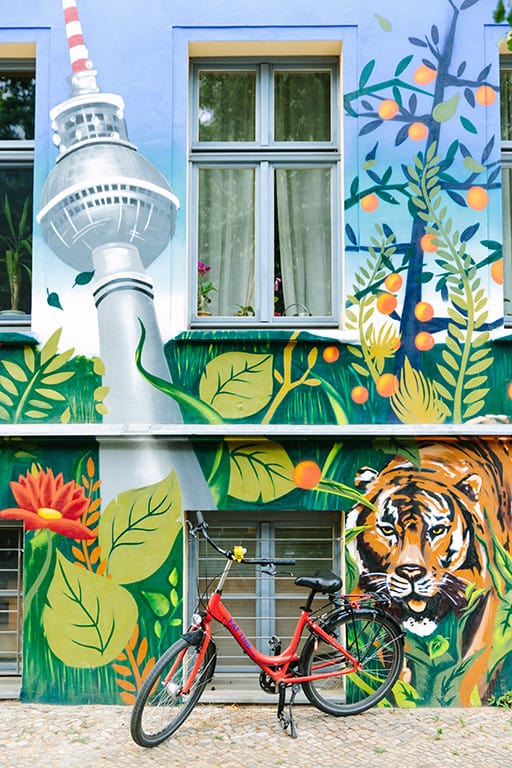 Come bike with us!