By Anne McCarthy
Have you heard the news? Italians and Americans are fighting over the origin of the famous pasta dish carbonara. Carbonara is a pasta dish comprised of eggs, cured pork, grated cheese, and black pepper. BBC reported on the controversy this spring, saying an article on the American root of carbonara has "caused an uproar in Italy and a spike of curiosity in the U.S."
Some people (including some Italians) claim that the dish was created by Americans stationed in Italy during World War II. The first carbonara recipe published in the U.S. was in a cookbook in 1952. Italians on social media have called the theory that this pasta dish was actually invented by Americans a "surreal attack." While the root of the popular dish may be disputed, I think most of us can agree it is delicious and noteworthy. This is why, today, we're looking at where to find the best carbonara in Florence and Rome.
If you're a foodie – and especially one who loves Italian food – please be sure to join us on a food tour in Florence or Rome! Our Florence Food Tour in Tuscany's capital is a pure delight and introduces you to incredible truffle sandwiches, Italian cheeses, salami, wine, seasonal delights, and more. It's a culinary dream come true. And our Florence Evening Food Tour is the ideal nighttime activity for travelers and tourists alike.
The Fat Tire Tours Rome Food Tour and Rome Pasta-Making Class are a great way to experience all the delicious parts of Rome and get your hands pleasantly dirty with dough in the process.
If you're hitting Florence or Rome soon, here's where you'll find some of the best carbonara and pasta dishes. (Want to make your own dish at home? Here's a recipe we like for spaghetti carbonara.)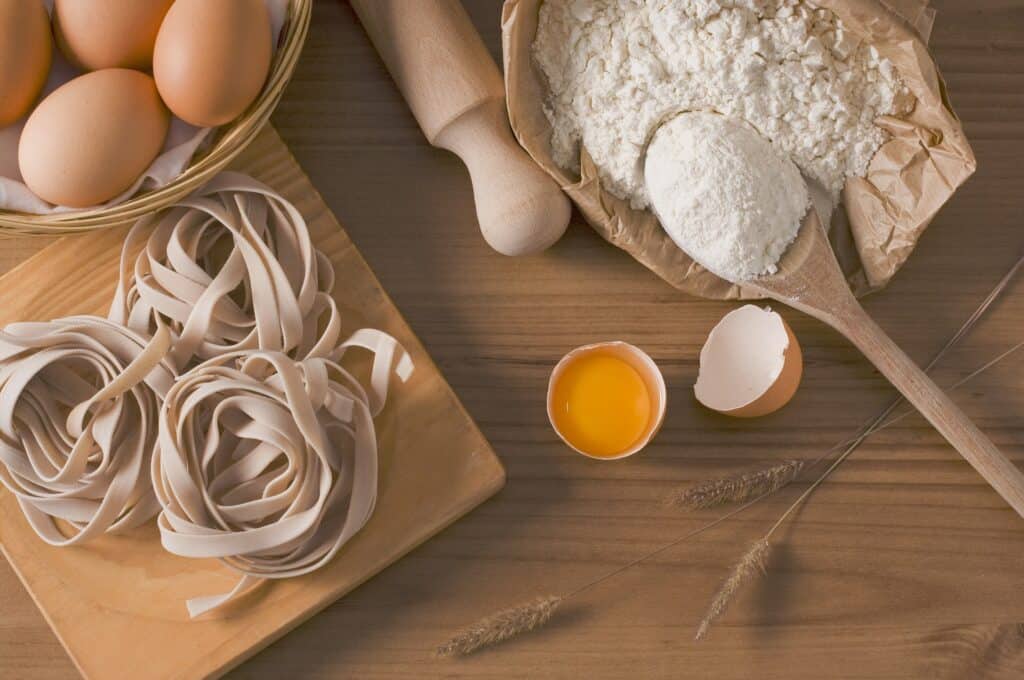 Rome
Before we get into the recommendations, I must include an important note about Roman carbonara. Some Americans may be accustomed to a carbonara dish with cream, onions, and peas. But an authentic Roman carbonara won't have these ingredients added, so adjust your expectations accordingly.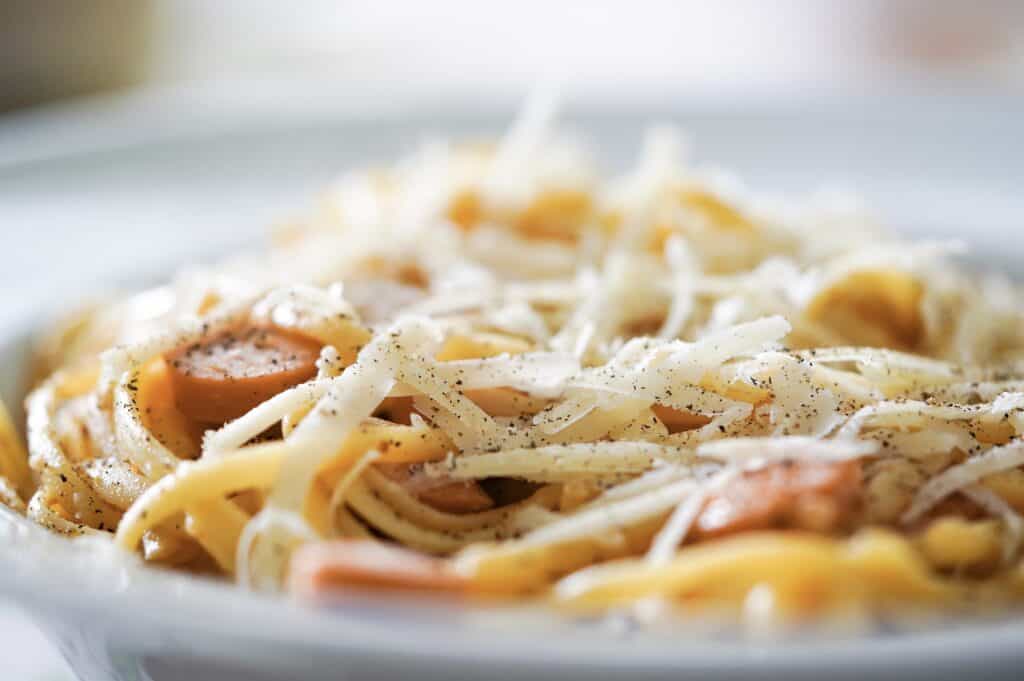 At Trattoria Da Danilo, you'll find a rustic, intimate trattoria with classic Roman cuisine and delicious local wines. There's a main room and a private room (if you want to have an event there). The restaurant is near Piazza Vittorio and the metro B. This cozy, warm, welcoming spot is an excellent place to enjoy tasty pasta.
Address: Via Petrarca, 13, 00185 Roma RM, Italy
Rimessa Roscioli is an incredible wine bar beloved by locals and tourists alike. Here, you'll find carbonara that's made to absolute perfection. Note: the dish isn't always on the menu, so if you spot it, order it! Rimessa Roscioli hosts private groups, and you can even do a cooking class here to learn how to make your own Roman pasts dishes. An enterprising restaurant if ever there were one, Rimessa Roscioli even has an Airbnb it rents out called R-House. It's as pasta themed as you can imagine a pasta restaurant's rental property might be. This luxury condo is located in the Trastevere part of the city.
Address: Via del Conservatorio, 58, 00186 Roma RM, Italy
At Lo Scopettaro, near the one-time working-class area of Testaccio, you'll find a delightful traditional Roman trattoria with classic Roman dishes, including incredible carbonara. Their carbonara has been called some of the best in all of Rome! Other classic Roman dishes offered here include artichokes, broccoli and skate soup, and offal.
Address: Lungotevere Testaccio, 7, 00153 Roma RM, Italy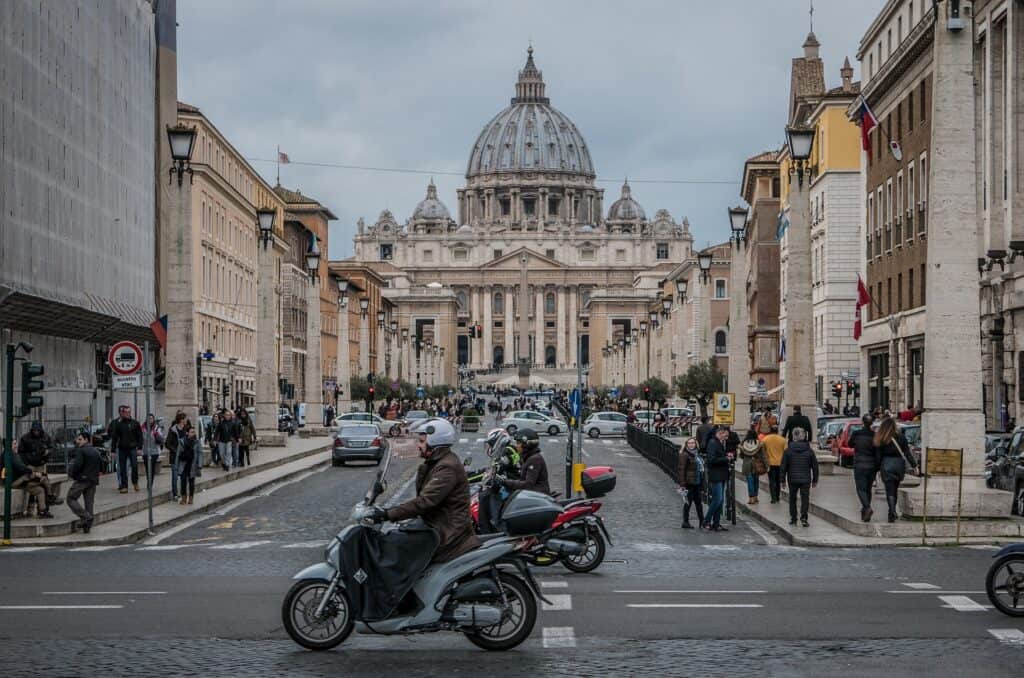 La Taverna Romana is the perfect budget-friendly option if you're traveling on a budget or don't want to splash out on a big, extravagant meal at a top-rated restaurant. This culinary gem, found in the center of Rome, is small and welcoming, and it's a great spot for dinner. Their carbonara is done well, and the beautiful ivy-covered exterior of the restaurant will have you feeling drawn to it, as if pulled by some magical, mysterious pasta-loving force.
Address: Via della Madonna dei Monti, 79, 00184 Roma RM, Italy
Florence
Florence is the capital city of the Tuscany region, and it's considered the birthplace of the Renaissance. Here, you'll find masterpieces of the arts, like Michelangelo's "David" sculpture, the Duomo cathedral, and more. The food in Florence is excellent, and you'll have no trouble finding many great restaurants where you can rest your feed and fill your belly. If you're searching for a divine pasta carbonara, check out these restaurants.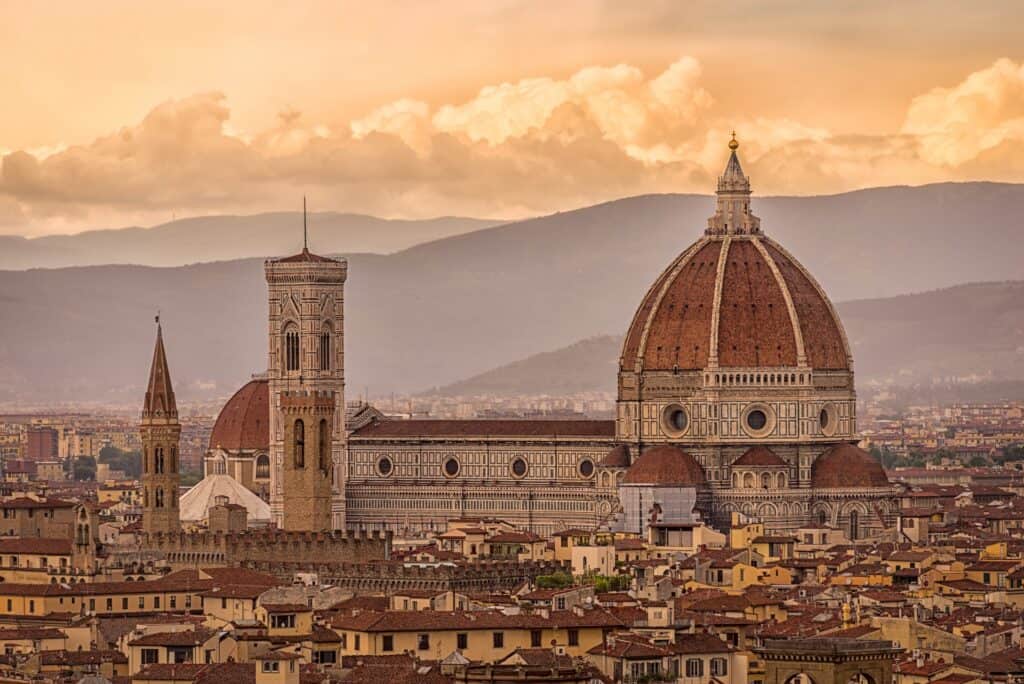 At Matto Matto, an Italian steakhouse and pizza place, you'll find big portions at good prices. One diner called their carbonara "super good" and notes that the staff at Matto Matto is very friendly. Their Prosecco wine is a crowd-pleaser. And another diner also praises the carbonara calling it "the best carbonara we ever had!" This restaurant-goer went twice during their two-week stay in the city. Matto Matto's superb staff and wallet-friendly prices will have you coming back for more.
Address: Via Nazionale 122r, 50123, Florence Italy
Ranked by Tripadvisor as one of the top 30 restaurants in all of Florence, Osteria del Fiore boasts amazing service, scrumptious Tuscan cuisine, and delicious carbonara. While carbonara is widely regarded as a Roman dish, you'll find it on the menu at Osteria del Fiore. The carbonara here is authentic and often receives rave reviews; the restaurant has an amazing view that cannot be beaten.
Address: Piazza del Duomo 57r, 50122, Florence Italy
At Braceria All'11, the truffle carbonara featured on the menu is an absolute must-try. It gets five-star reviews on the regular, and it's the kind of dish you write home about – it's that good. The friendly service, beautiful interior, and authentic Tuscan feel make Braceria All'11 an excellent dining choice while you're exploring Firenze.
Address: Via Sant'Agostino 9r incrocio Piazza Santo Spirito, 50100, Florence Italy
Anne McCarthy is the Editor in Chief of the Fat Tire Tours Blog. She is a contributing writer to the BBC, The Washington Post, The Guardian, Wired, and many more. She splits her time between the U.S. and Europe.