Paris is often considered one of the most romantic cities in the world. We're here to claim the top prize; we think it's THEE most romantic city in the world, and for any of you planning on visiting it during Valentine's Day, we're here to help amp up the romance.
Not that Paris needs any help. From its quaint cobblestone streets to its gorgeous sunsets, the city fends for itself very well in the romance department. However if you're just following the crowd on this one, we're here to break it down for you, one gentle step at a time, and help you kindle the romance.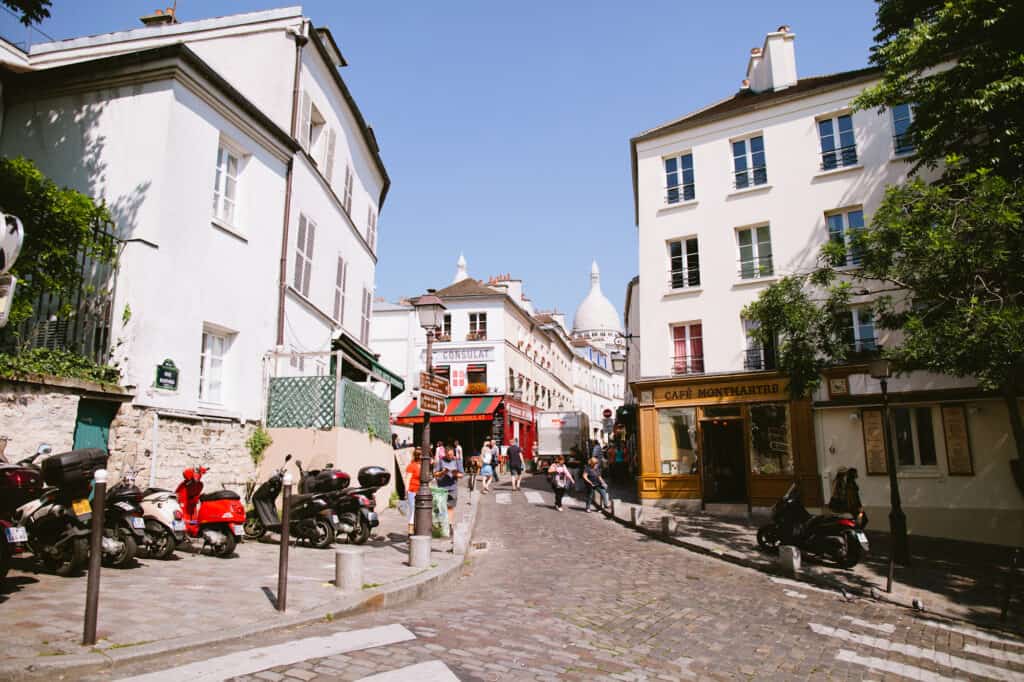 What is romance?
Let's go back to basics here. What do people mean when they say 'romantic'? Romance is defined as 'a feeling of excitement and mystery associated with love.' Collins dictionary goes so far as to say that 'a romance is a relationship between two people who are in love with each other but who are not married to each other.' Ouch, Collins. For the record, we still believe in romance, even when you're married!
Romance is butterflies in the stomach, it's euphoria; it's looking into the eyes of the person you love, or care about deeply, and being present in the joy of the moment with them. It can take many different forms and come about in several scenarios. Paris just happens to be a place where those moments are frequent.
Where do I find this romance?
Anyway and everywhere in this beautiful city! But to make things a bit easier, we've broken down the list of romantic things to do and romantic places in Paris to help you prepare for your Valentine's Day trip. Or your anniversary trip. Or just a Tuesday; romance knows no bounds.
So here is our list of the most romantic things to do, places to see, and dishes to try in Paris. We're certain that at least a few of these things will be aphrodisiacs.
Romantic Museums to Visit
Paris is know for stunning architectural landmarks, such as the Eiffel Tower, Notre-Dame Cathedral, and the Louvre. These iconic buildings and monuments provide a picturesque backdrop for romantic strolls and picnics. But which ones are the most romantic?
Musée de la Vie Romantique
You weren't expecting this one, were you? It's not nearly as famous as the Louvre or the Musée d'Orsay, but this small museum located as the base of Montmartre houses some of the best works of the romantic writer George Sand and her peers. Entrance is free and the relaxing garden in front of the building is a picturesque place to cuddle up with your loved one on a bench.
Musée Rodin
This museum is all about the gardens. Take your partner's hand in yours and stroll through the manicured lawn behind the museum to enjoy Rodin's most famous works, such as The Kiss or the Gates of Hell.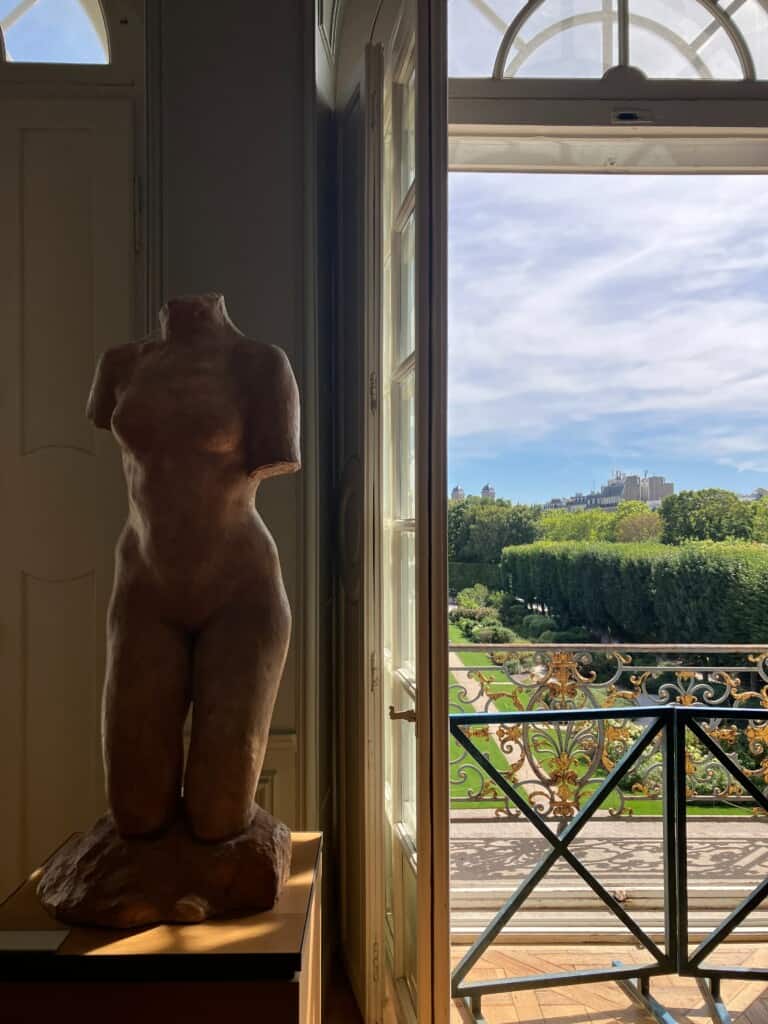 Musée de l'Orangerie
It's tempting to mention the Musée d'Orsay here, but we think that the little sister to the iconic left-bank landmark, the Orangerie museum, is just as romantic if not more. This tiny art enclave is home to Claude Monet's panoramic lily pad series. You can fully immerse yourself in the beautiful colors of his Normandy garden at any time of the year. You can also enjoy works by other greats, such as Cézanne, Picasso, Renoir, Matisse, and more.
Romantic Architecture
One might not think of buildings as being romantic, but Paris' mix of Haussmannian, Baroque, Gothic, Modern and more make it a veritable playground for lovers of style. Not to mention, some of the most romantic movies have been filmed in Parisian streets. We're channeling Amelie, Midnight in Paris, and Before Sunset just to name a few. So what are the streets you definitely shouldn't miss?
Rue Crémieux
This colorful street in Paris' 12th arrondissement seems to be out of a storybook. The plant-lined cobbled street is home to residential apartments tucked away near the bustling Bastille. It became pedestrianized in 1993 and the colorful facades ensued. Today, it attracts influencers, tourists, and lovers looking to stroll hand-in-hand down a beautiful passageway.
Rue Lamarck
If you found yourself at the beautiful Sacre Coeur Basilica, keep going north and you'll stumble upon rue Lamarck and the surrounding neighborhood. This expensive residential area of Paris has the best of everything; quaint cafés, a winding road up around a hill, big, beautiful apartment buildings, and views for days. Check out the Montmartre vineyard or stop into La Maison Rose for an extra-romantic afternoon.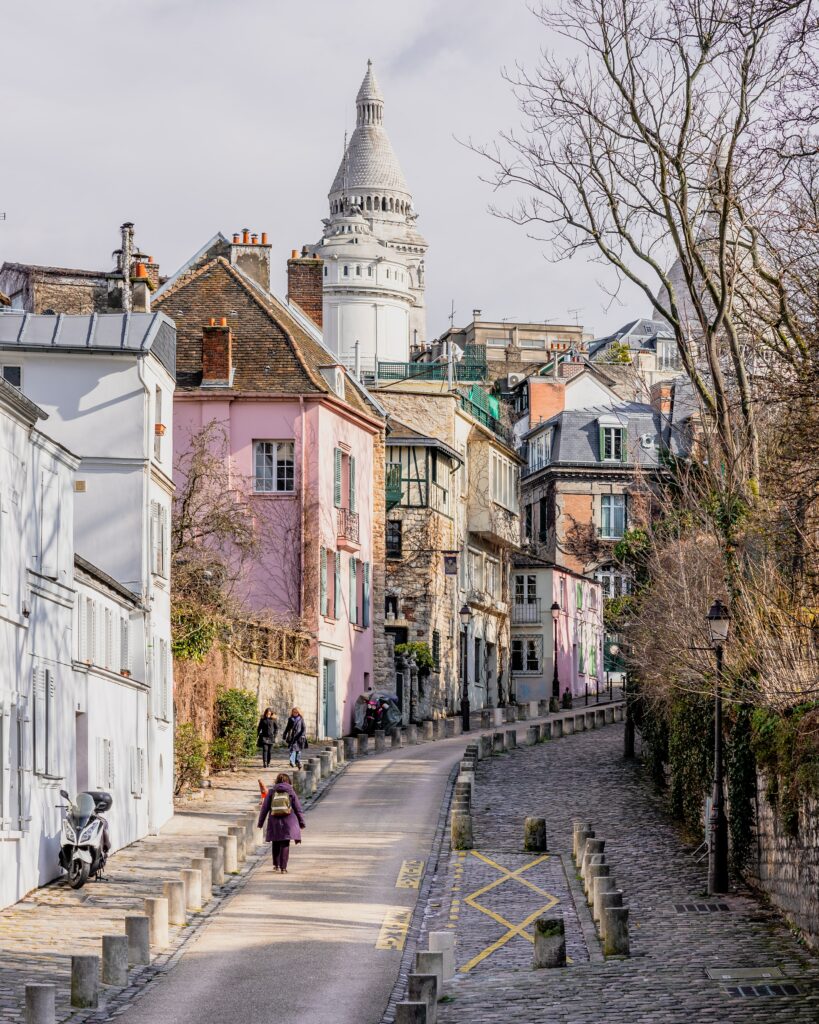 A Stroll to the Louvre
We're not telling you anything you don't already know. The Louvre is stunning! But have you ever moseyed over to it from the left bank? We recommend starting at the Mabillion metro station about twenty minutes before sunset. Walk down rue de buci and make a left onto rue de seine. Enjoy the original buildings as you stroll; much of this area was not renovated Haussmann in the 1800's, so you're looking at OG Paris.
Towards the end of the rue de Seine, make a right under the arch that leads to the courtyard of the Institute de France and be rewarded with a stunning view of the Pont des Arts and the Louvre. Stop on the bridge to enjoy the sunset or cross into the back courtyard of the Louvre to make your way to the pyramid. This area of Paris epitomizes romance.
Romantic Cuisine
Great food is synonymous with Paris, but where can you find the right atmosphere for love? We've compiled a few of our favorite restaurants and bistros that bring the ambiance.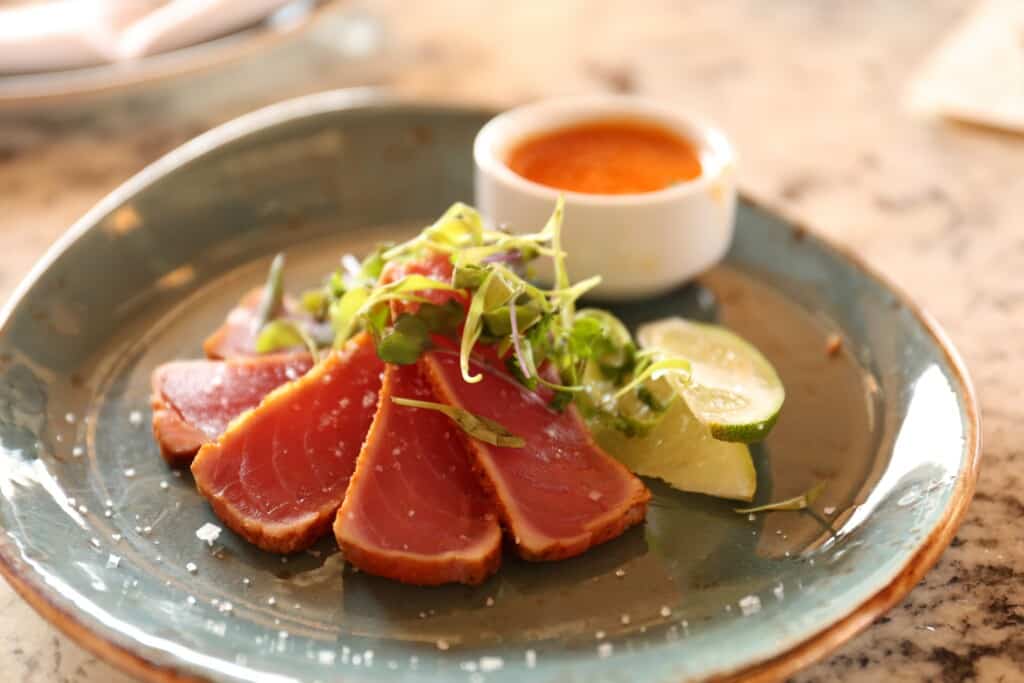 Le Coupe-Chou
This vine-covered bistro in the heart of Paris' Latin Quarter is the perfect dinner location for lovers. Tucked away on a tiny hill near the Sorbonne, it's intimate, adorable, and delicious. Founded in 1962, parts of the restaurant date back to the 14th century. It's an enchanting place for a candlelight dinner with your loved one.
Amagat
If you're looking for a secret garden, then Amagat has got you covered. And it's covered, in vines and vibes. Snag a table outside in nice weather and enjoy a candle lit dinner on a cobbled path that looks like it's straight out of a Hollywood rom-com. Or enjoy the cozy interior in the winter; you can even warm yourselves up with an aperitif at it's neighboring cocktail bar, Caché.
Restaurant Bachaumont
Right in the heart of Paris, this trendy French restaurant is perfect for a tête-a-tête. The surrounding neighborhood boasts an amazing selection of bars for a pre or post-dinner drink. The dimly lit room is inviting with its velvet upholstery and modern decor touches. It's a lovely spot for a romantic evening out.
Romance All Around
From the expansive green parks to the cobbled streets, or the sidewalk cafés to the Michelin starred restaurants, or the half-timbered houses in the Marais to the beautiful banks of the Seine, Paris is bubbling with romance! And whether you're visiting with a long-time partner or a new love, there's plenty of romance for everyone.
Why don't you kick off your Parisian adventure with a food bike tour? Allow us to take you through some of the oldest neighborhoods in Paris and introduce you to our favorite wine, cheese, and desserts! Our Paris Food Bike Tour is a great way to get to know the city, taste some of the local delicacies, and enjoy a romantic picnic in front of the Eiffel Tower.