Taste Paris in a Charming Neighborhood
Wine, cheese, and bread is just the start of discovering Paris' food scene.  Join us for a walking tour in one of the oldest neighborhoods in Paris to discover the boutique shops, family-owned businesses, and rich history of France's culinary tradition.
Tour Details
What's Included
Good to Know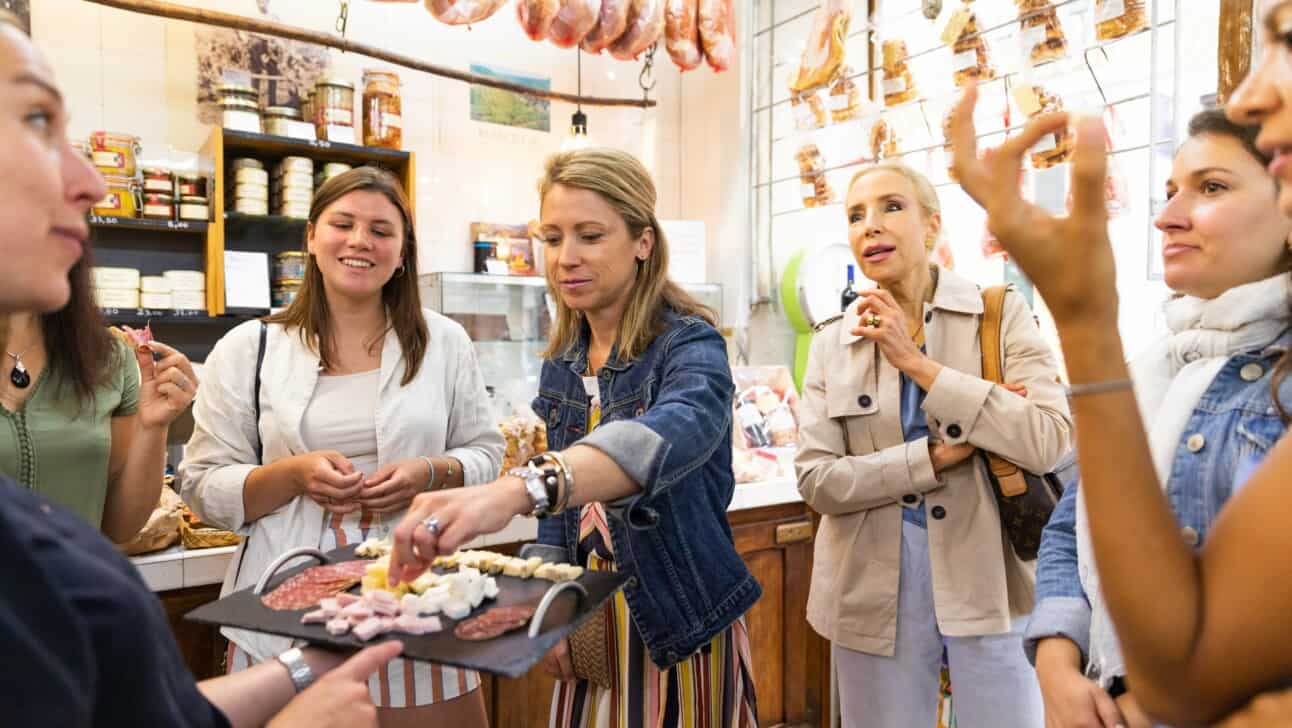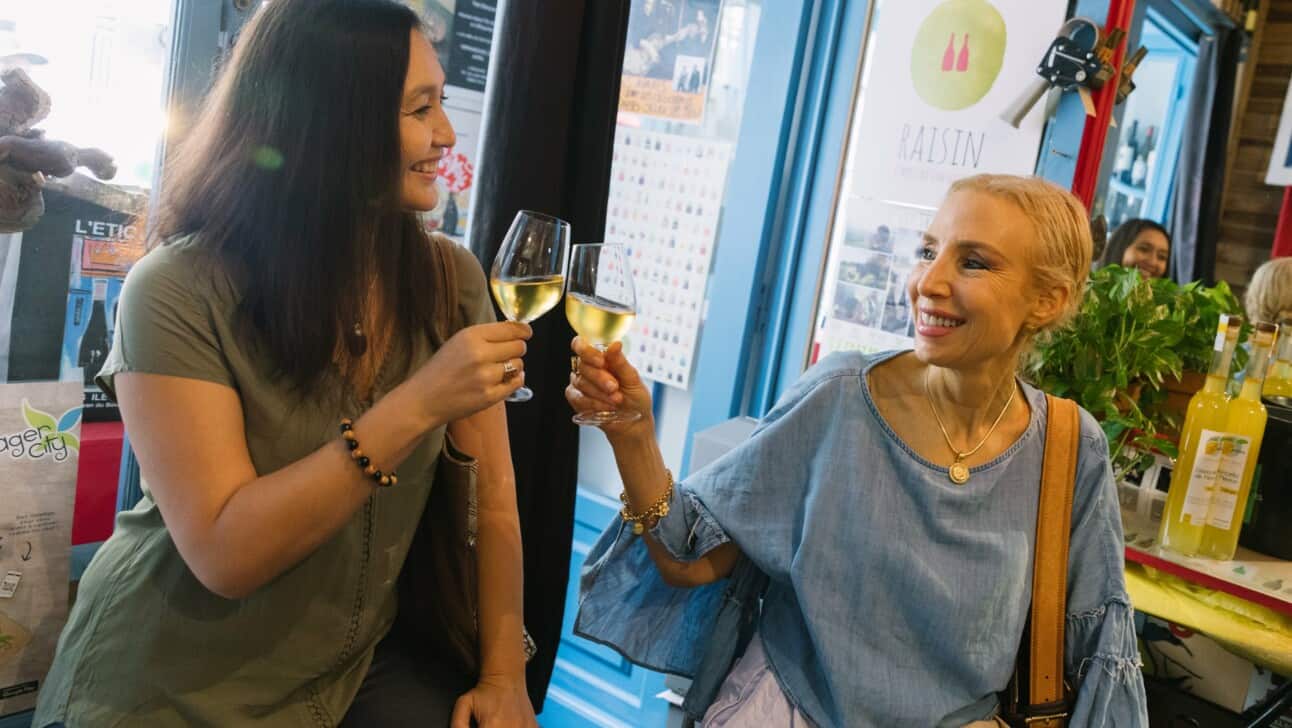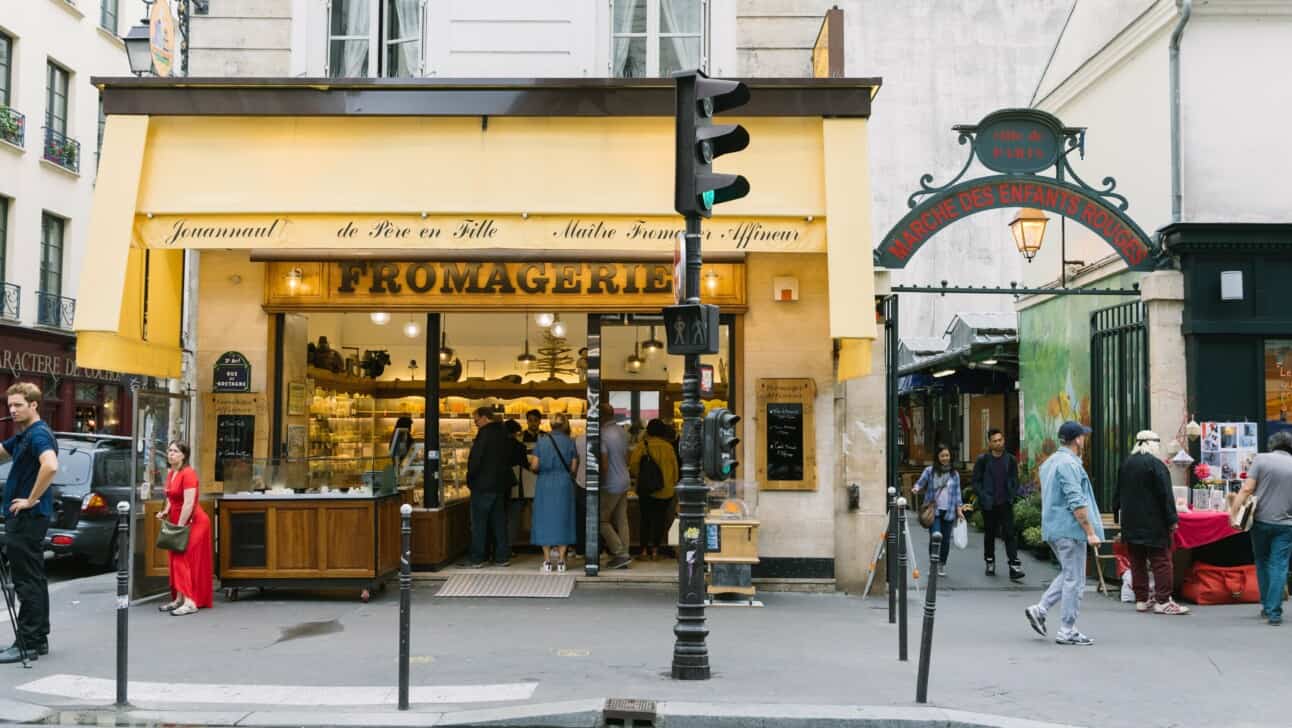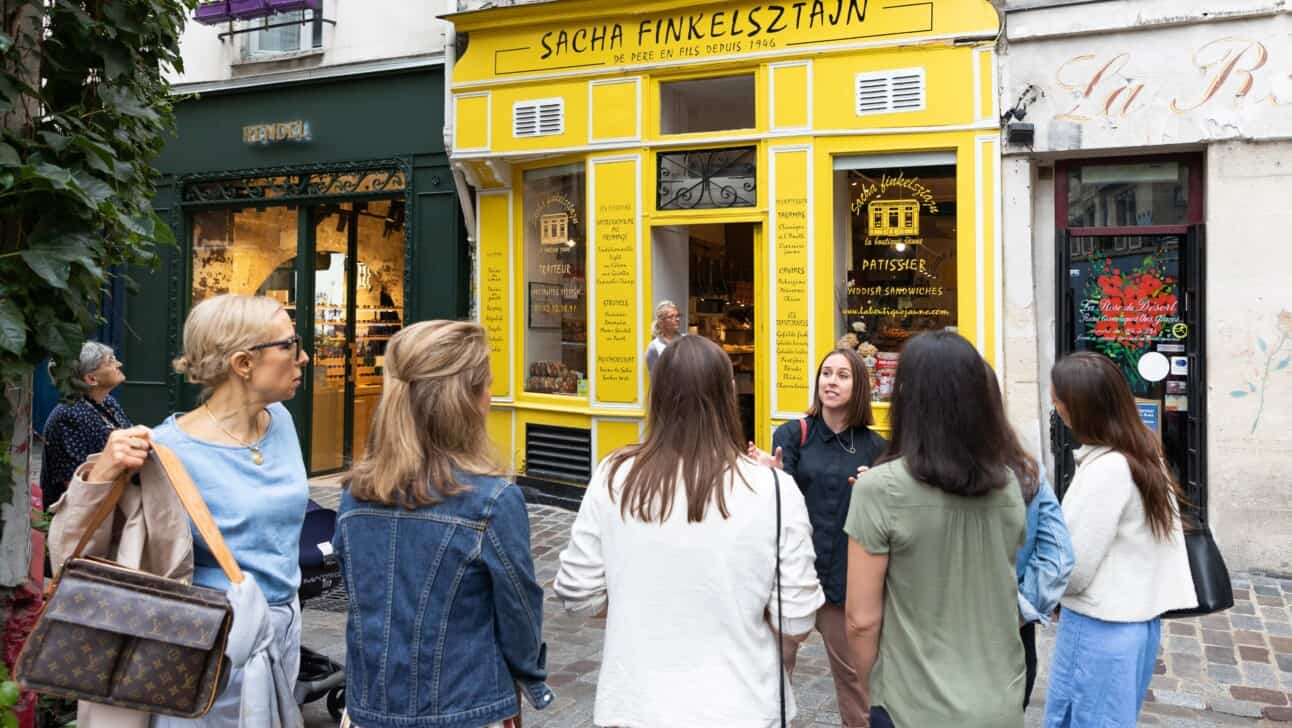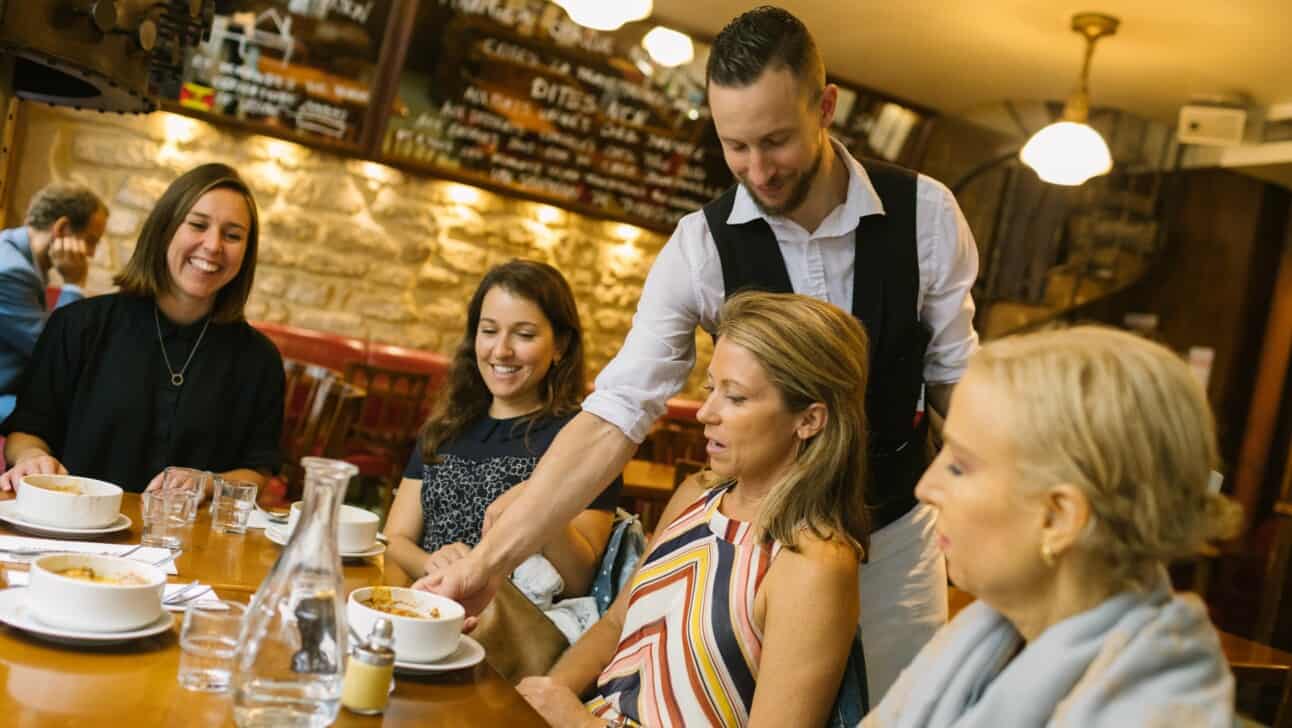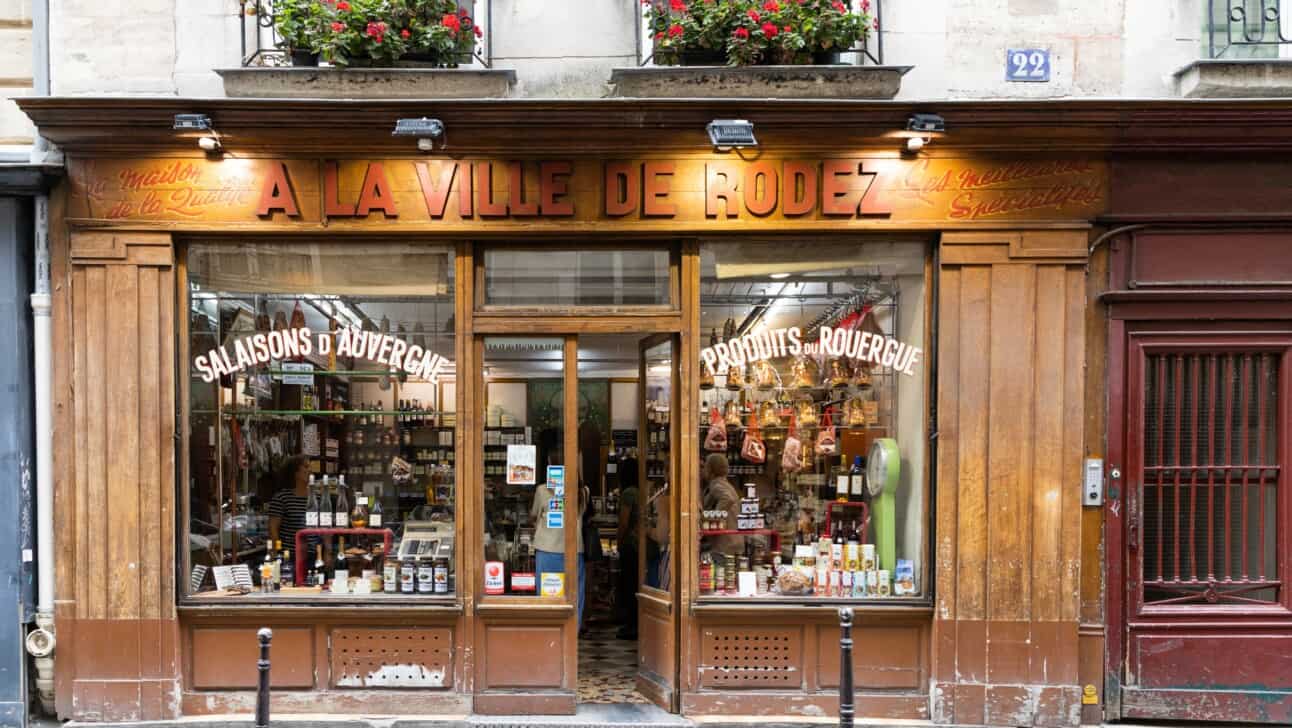 Meeting Point
This tour meets at 111 Rue de Turenne, 75003 , Paris, France, 75003 in front of the store 'Les Succulents Cactus'.
Frequently Asked Questions
Have more questions? Check our Fat Tire Tours general FAQs or get in touch.
General Tour Questions
Where is the tour meeting point?
Look for your guide outside at 111 Rue de Turenne, Paris, 75003.  We will meet in front of the store called 'Les Succulents Cactus'.
Where does the tour end?
We will enjoy a leisurely 3.5 hour stroll through the Marais, ending at l'Etiquette Cave à Vin, 10 rue Jean de Bellay, Paris, 75004.  This is close to the Pont Marie (line 7) metro stop.  Your guide will be happy to give you directions to your next location or place of accommodation.
Are reservations required?
Yes, reservations are required for all tours.
How long before my tour should I arrive?
The tour meeting time is 15 minutes prior to the start time. No refunds or re-bookings can be provided for late arrivals or no-shows after tour commencement or departure.
What is the number to call if I am lost and trying to find the meeting point?
If you are having difficulty finding the meeting location for your tour, please call us at +33 7.57.59.70.88 and our staff will be happy to help you find your way.
How many people will be in my group?
We limit our food walking tours to no more than 10 guests/guide in order to ensure the best experience inside the small food shops and restaurants we visit.  If you are looking to book for a large group, please contact us at support@fattiretours.com.
What is your cancellation policy?
We're happy to offer free changes and 100% refund up to 24 hours before tour* Failure to cancel a reservation at least 24 hours prior to scheduled departure may result in forfeited travel funds. Fare difference may apply.
Can I participate in the tour if I have food sensitivities?
This tour is adaptable for: Vegetarians, Pescatarians, Gluten free (not celiacs), Dairy free, Non-alcoholic options & Pregnant women. If you have a dietary requirement or food allergy, please note it when booking.  Due to the risk of gluten cross-contamination, this tour is not adaptable for those with celiac disease.  Guests with serious food allergies will need to sign an allergy waiver at the start of the tour.
What does 'Fat Tire Tours Approved' mean?
We've been perfecting our tours since 1999, and we are always looking for new ways to improve our tour menu for our guests. We are committed to expanding the activities offered during your stay to make for an unforgettable experience. So for all of the experiences that we aren't able to deliver on our own, we've hand-selected the best local providers to offer a wide-range of unique and fun activities for our guests.
With anything Fat Tire Tours Approved, you still receive our spectacular customer service ready to assist you in any way we can, 24/7, as well as the guarantee that we have hand selected the best possible partners to supplement our tour menu.