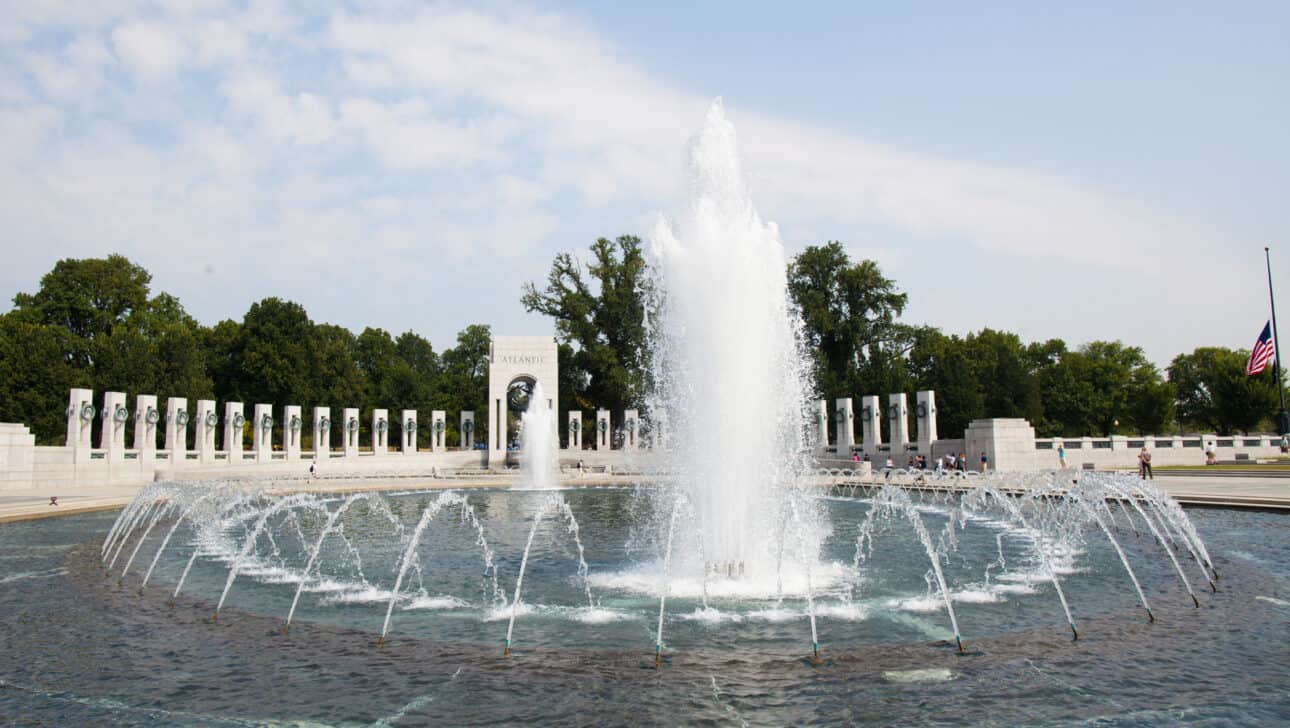 Frequently Asked Questions
General FAQ's
What is your cancellation policy?
CANCELLATIONS AND REFUNDS
We are happy to offer free changes and 100% refunds up to 24 hours before tour departure. Failure to cancel a reservation at least 24 hours prior to scheduled departure may result in forfeited travel funds. Fare difference may apply for activity or schedule changes. Activities including tickets or special entrances may require further notice to be eligible for a full refund. Please see below for specific policies.
CHANGES AND RESCHEDULING
We are happy to modify or change your reservation up to one hour before your activity start time without any rescheduling fees. Any changes are subject to availability, and difference in activity prices may apply.
Within one hour of the activity start time we likely will not be able to rebook or reschedule your booking, however, please contact our customer support staff directly and we will do our best to accommodate you.
*SPECIAL RESTRICTIONS AND EXCEPTIONS
Please note the following exceptions to our standard cancellation and rebooking policies:
"Fat Tire Approved" activities are operated by partner companies with specific rebooking policies. Please consult the specific cancellation policy of any Fat Tire Approved activity for specific refund, rebooking, and rescheduling restrictions. Fat Tire Approved tours can be identified by a red banner towards the top of the tour page.
Activities including tickets or special entrances, such as Versailles or Colosseum, may only be rescheduled for free up to 72 hours in advance*. These activities are also only refundable more than 72 hours in advance of the activity start time. Within 72 hours, we will only be able to issue a partial refund or future credit. Those activities include:
Barcelona
Gaudí Bike Tour with Skip-the-Line Sagrada Família Ticket
Florence
All Skip-the-Line Duomo Tours
Milan
All Skip-the-Line Duomo Tours
Munich
All Oktoberfest Tours
Paris
All Eiffel Tower Tours* (Please see the Eiffel Tower Tour pages for the specific cancellation policy for these tours)
All Versailles Tours
Skip-the-Line All Access Catacombs Tour
Rome
Skip-the-Line Colosseum Tours
Private Tours must be cancelled or rebooked at least 7 days in advance of the activity start time. Reschedulings are subject to availability.
If you aren't sure if your tour falls under a special restriction, simply get in touch with our team in advance and we'll be happy to confirm your options.
Are reservations required?
Yes, reservations are required for all tours.
Is there a place to store luggage or bags while I'm on tour?
Absolutely, you are welcome to bring your luggage along to the meeting point where you may store your bags in our shop while out on tour.
Is parking available near the office?
Yes, there is a parking garage in the Anchorage Square Shopping Center (the building in which we're located). Please note the entrance to the garage (500 Beach St) is slightly different than our office address (333 Jefferson St, Suite 123), but we are in the same building. Street parking is also available in the area, but is subject to meter fees, time limits, and restricted hours.
Can minors come on tour alone?
For safety reasons, minors (anyone under the age of 18) must be accompanied by an adult on the tour.
How long before my tour should I arrive?
The tour meeting time is 15 minutes prior to the start time. No refunds or re-bookings can be provided for late arrivals or no-shows after tour commencement or departure.
Is this tour offered in any other languages, or only English?
All scheduled tours are in English, but private tours can sometimes be scheduled in other languages, given we have a tour guide who speaks the language of your choice.
What is your weather policy?
All tours run rain or shine.
Where is the meeting point?
All tours meet at 998 Maine Avenue SW Washington, DC 20024. The closest metro is the Waterfront Station (the Green line). When exiting the station, walk west on Maine Street SW as it changes to Maine Avenue SW, along the Washington Channel, until you arrive at 998. Our office is approximately a 15-minute walk from the metro.
How can I tour the White House?
Touring the White House requires some planning in advance. Visits for United States citizens must be requested through your Congressional representative here. If you are an international visitor, contact your local embassy in D.C. to learn how you can visit the White House
You can submit your request up to three months in advance, but no less than 21 days prior to your visit.
See more information on visiting the White House
Bike Tour FAQ's
What is an electric bike?
These bikes look like traditional two-wheel bicycles, but use a small motor to help power you forward meaning less effort to go farther. They are perfect for a tour like this that covers a lot of ground in a short amount of time. After a brief orientation, you'll be rolling like a pro in no time. If you know how to ride a regular bike, you know how to ride an electric bike.
Do we ride bikes in the streets or on sidewalks?
Most of our tours ride in wide bike/pedestrian paths, but we do occasionally ride in the street depending on the tour.
We carefully designed each tour route with safety as the top priority. Whether on the street, bike lane, or pedestrian path, you always have a tour guide who is an expert and safely maneuvering your group around the city.
What's the difference between the Day Bike and the Night Bike Tours?
The difference is day and night! Our day time bike tour will take you to the White House, U.S. Capitol Building, and explore many War Memorials on and around Capitol Hill. Our night bike tour will go to the Lincoln, Korean, and Vietnam Memorials then around the Tidal Basin to check out the Martin Luther King, Franklin Roosevelt, and Jefferson Memorials. The night bike tour is a perfect mix of biking around our beautiful city and walking around the memorials, where the day bike is scheduled to maximize the number of sites visited while still keeping a leisurely pace.
Note, the night bike tour will NOT visit the U.S. Capitol Building.
Is this tour appropriate for children?
All riders must be at least 16 years of age and at least 5 feet (155cm) tall to participate on our electric bike tours.
Is a helmet included? Do I have to wear a helmet?
Yes, helmets are provided and we require all riders to wear helmets on our tours.
Your safety is top priority for us and studies have shown that helmets can reduce head injuries by at least 85%.
What is included with a tour?
Along with one of our phenomenal tour guides, every guest will receive a bike and a helmet.
Is this tour appropriate for children?
Absolutely! We have tons of families as we're a great family activity. We have 4 options for children depending on their age, size, and riding ability:
For children weighing up to 65lbs (30kg), we have trailers that can be left open or zipped up to fully enclose the passenger.
For children up to 12 years old or 100lbs (45kg), we have 2 wheeled tandem trailers. The passenger sits on a seat and can pedal or coast. All riders over 100lbs (45kg) must ride their own bicycle. We have various smaller sized mountain bikes for those able to ride on their own, and of course, our regular beach cruisers for children big enough to ride them.
Unfortunately, we do not have any adult tricycles or bikes with training wheels for adults that may be less confident in their riding ability. If possible, please let us know if you would like one of our tandems, trailers, or child bikes in advance that you'd like to reserve either a trailer.
Please Note: All child bikes use hand brakes. There are no pedal brakes available.
What are your bike options?
We have numerous bike options for adults and children of all ages, which you can view here.
Segway Tour FAQ's
If I am pregnant can I join the tour?
Unfortunately, due to the risk to both child and mother, pregnant women are not allowed to participate on our bike tours.
Is there an age or weight limit?
For your riding safety, guests must be at least 16 years of age and weigh at least 100 pounds and not in excess of 260 pounds. Yes, unfortunately the age restriction is City Law and no, there are no exceptions.
I have ridden a Segway before; is there anything I should know?
We do our best to make accommodations for returning riders once we get out on tour, however please be aware that we prefer to train new riders first to give them as much time as possible to practice. While some returning guests wonder why they can't simply be set up on their machines and left to explore, we ask that you remain patient while we allow first-time riders to get acclimated with a minimum of distractions or other riders in the training area. These delays are usually 5-10 minutes at most and help us keep our training area as safe and efficient as possible.
Private Tour FAQ's
How far in advance should I submit a Private Tour request?
We will make every effort to accommodate last minute requests, however we recommend you book private tours no less than two weeks in advance.
How much is a private tour?
All of our private tour requests are individually analyzed by our private tours department, and quotes are given based on a number of factors including tour guide availability, booking time, season, ticket availability, bike/Segway availability (if applicable), and group size.
Private group tours will usually cost more than our public tours given the planning time, any special requirements or requests our guests may have, and the privatization of one or a few of our tour guides.
My travel plans won't allow for me to join your public tour; could I have a private version to fit my schedule?
Absolutely! Our private tours department is happy to work around your existing schedule to help you create a unique experience that fits with your travel plans. Our tours can be shortened or extended depending on your availability.
We are traveling for a special occasion! Is there anything that you can do to help us celebrate?
Of course! Whether you're here for a birthday, anniversary, or another important event, we would love to help you make this a unique memory!
Do you organize private tours for groups?
Yes! Some of our private tours can be reserved directly online, but if you're looking for something unique or have questions about a private group, simply send us an email at groups@fattiretours.com to learn more about our options and prices.