By Anne McCarthy
Cruising down an Italian river by boat is an exceptional way to experience Italy at this time of year, and it offers a unique vantage point.
(If you're a fan of boat cruises, be sure to book our Paris Night Bike Tour on your next visit to the City of Light; our Fat Tire Tours boat cruise on the Seine is a tour highlight of this bestselling tour!)
Many people are already making preparations for visiting Oktoberfest in Munich, but if you're planning to head farther south instead, consider some of our top tips for planning a fall visit to Florence. Italy in autumn is a stunning experience full of incredible autumnal colors, gorgeous warm sunsets, cozy cappuccinos, and Italian fashion that'll have you wanting to make over your entire wardrobe.
When you're in Italy, be sure to visit us! In Italy, we operate tours in Rome, Milan, and Florence. At Fat Tire Tours, we love to share the magic of Italy with our clients, and whether it's your first or one-hundredth time in Italy, we will guide you on a once-in-a-lifetime experience.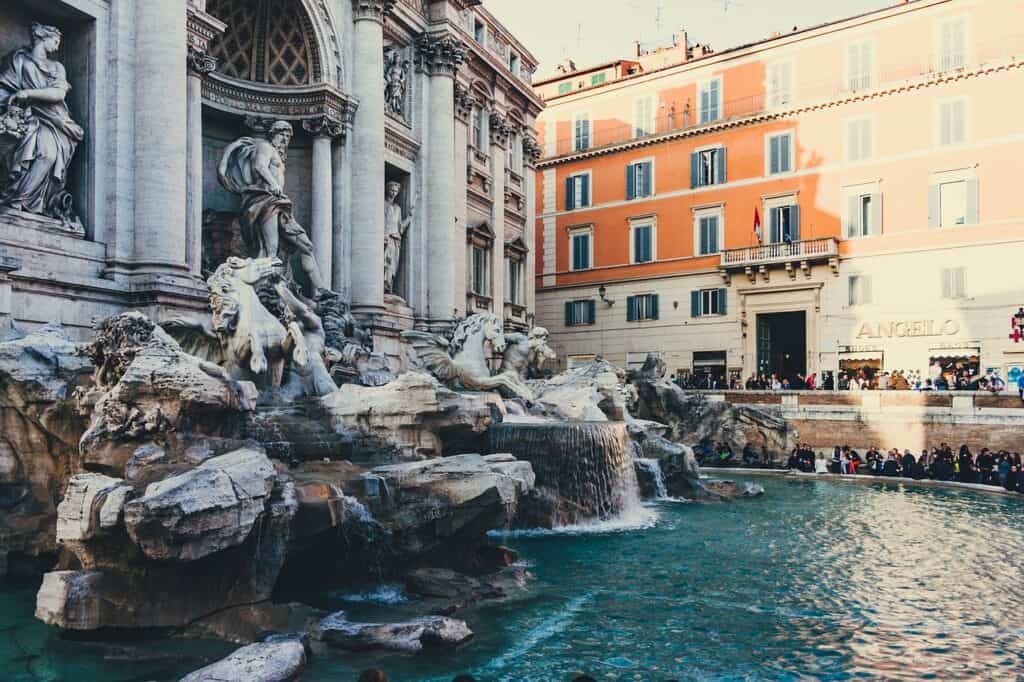 Rome Cruises
The Eternal City is blissfully experienced in so many ways – by bike tour, walking tour, by mouth, and also by cruising down the Tiber River. Some locals call the Tiber "flavus," which means yellow or blond in Latin and refers to the yellowish color of the river.
The Tiber is the third longest river in the country, and it's actually the longest in all of Central Italy. The Tiber River flows from the Apennine Mountains in Emilia-Romagna, and it flows southernly. Most Rome cruises depart from Ponte Sant'Angelo.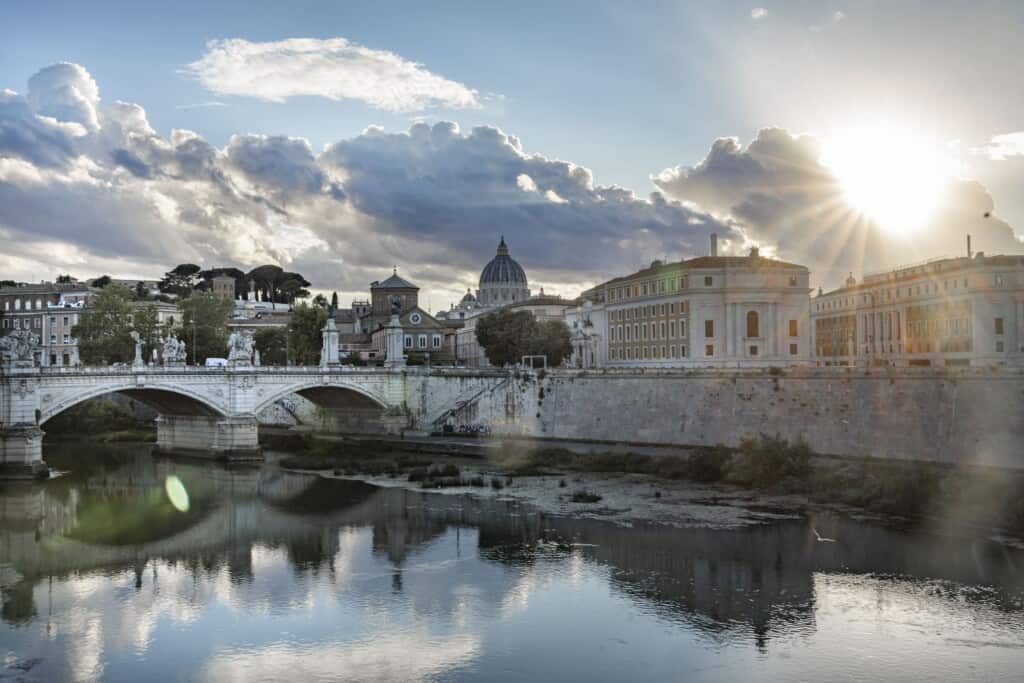 Boat trips are an ideal way to experience Rome from a different angle. You can find a variety of Rome boat cruises along the Tiber River. One aspect of boat trips that appeal to plant lovers is that you get to experience Italy's biodiversity, along with seeing its stunning architecture.
Rivers and bodies of water have always played a large part in the origin story of many cities and towns around the globe. Entire civilizations have blossomed due to bodies of water, and Rome is no different. The Tiber has been an integral part of the history of the city, including acting as a method of communication and even as a defense system. The Tiber has been a part of some very significant moments in Rome's history, and today, it acts as a dividing point for the city of Rome.
Ancient Roman culture is so rich and diverse, and going along the Tiber by boat, you may even feel like you're back in the gladiator days! If you're a fan of ancient Rome, you'll want to be sure to book our Colosseum Tour with Forum, Palatine Hill & VR Experience. This tour is an epic way to learn about the Roman cityscape and the historical significance of Rome.
Rome boat cruises like Gite sul Tevere, The Grand Tour's Boat Trip along the Tiber, and Associazione Roma Bella's Tiber Boat Trip are some options of ways to experience Rome from the water.
Florence Cruises
In Florence, you'll find the Arno River, a 149.8-mile body of water in the Tuscany region of Italy. After the Tiber, the Arno is the most important river in central Italy.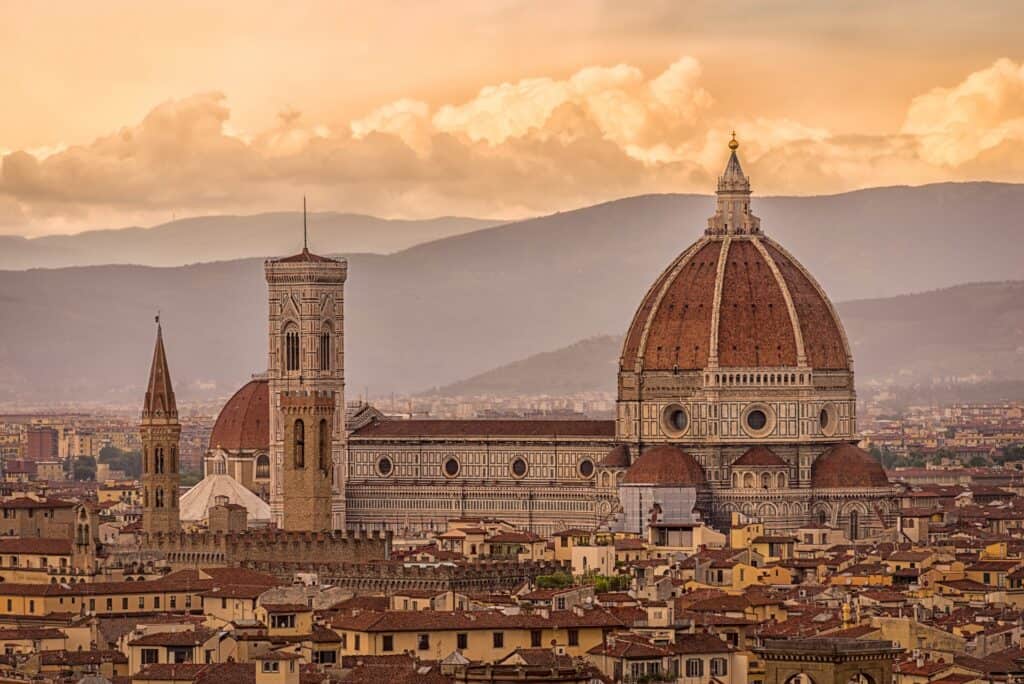 Florence is a magical, medieval city that's as beautiful as it is historic. In the city, there's an abundance of Renaissance art and architecture. Most notable is Michelangelo's David statue, an iconic work of art from the Renaissance period. Our Fat Tire Tours Best of Florence Walking Tour takes you to see the David at the Accademia Gallery with an expert guide, and you'll get to skip the long line, too! Next, it's on to the Duomo, the gorgeous cathedral in the heart of Florence.
Other fabulous ways to experience the city include bike tours, incredible food tours and delicious wine tastings, and our popular E-Scooter tours. For an experience along the river, Renaioli's sunset boat rides are a romantic way to cruise through the city. Be sure to book reservations, as they are required for these tours.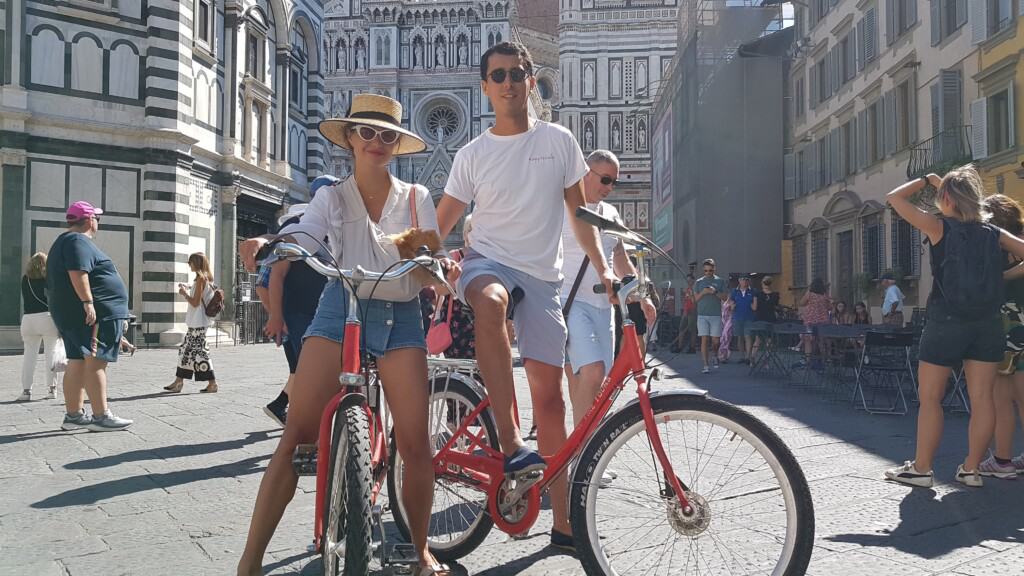 This unique take on Florence – a boat cruise on the Arno – is ideal for couples looking to maximize the romance factor in an already romantic city. Why not follow your boat cruise with our Private Florence Night Bike Tour? Just you, your paramour, and our trusted Fat Tire Tours guide, cruising along the romantic Florentine streets, enjoying an unforgettable, once-in-a-lifetime experience.
Your guide will lead you into the Santo Spirito neighborhood to experience the phenomenal nightlife, and you'll also enjoy a glass of wine along the river. This flexible and private tour can be tailor-made for you and your partner's (or friend's!) travel desires.
We can't wait to show you around this gorgeous city!

Anne McCarthy is the Editor in Chief of the Fat Tire Tours Blog. She is a contributing writer to the BBC, The Washington Post, The Guardian, Wired, and many more. She splits her time between the U.S. and Europe.