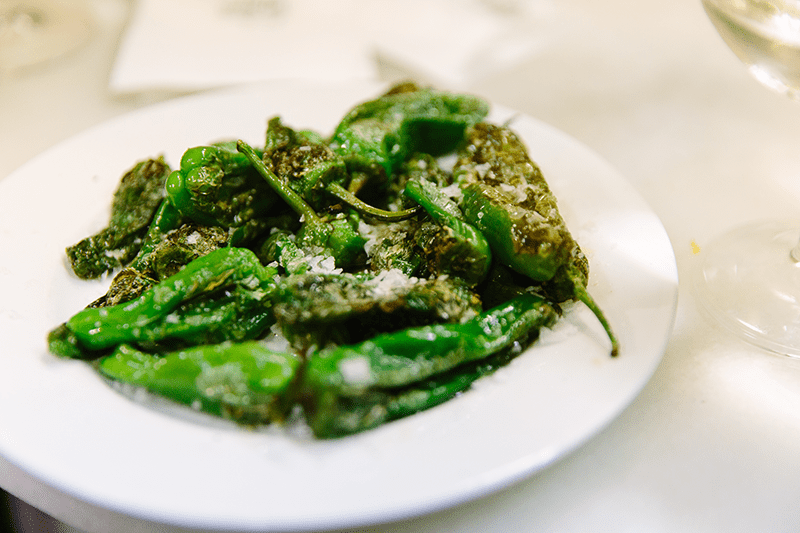 Fat Tire Tours' Best of Barcelona
By Fern Pearson
In our "Best of" city series, the Fat Tire Tours Brand Ambassadors will lead you around their beloved cities via some insider tips and noteworthy "best" spots!
Quick Links to Barcelona's Best… Hotels | Restaurants | Bars | Coffee | Tours | Attractions
---
Hotels
Yurrban is a great place to stay. It's just a short walk from the Arc de Triomf, and around the corner from one of Barcelona's most beautiful buildings, the Palau de la Música Catalana. It also has a beautiful rooftop terrace and swimming pool – perfect to watch the sunset over the city with your favorite cocktail!
W Hotel: It's not the cheapest option in Barcelona, however, we all need a little luxury sometimes, right? You'll feel incredibly fancy by staying at the W Hotel, located on the beaches of Barcelona, and your room will have incredible views over the city. Make sure also to visit the bar at the top of the hotel (even if you're not staying there) for panoramic views over the beautiful Barcelona!
Courtesy Cotton House Hotel is an excellent choice for a place to stay in Barcelona. With its Instagram-able interiors and luxury bedrooms you won't be disappointed! The hotel stands on the site of the former headquarters of the Cotton Textile Foundation, a typical 19th-century building in the neoclassical style, which is a landmark in the city of Barcelona.
Grand Hotel Central : You may have noticed that we think one of the criteria for a great hotel is a rooftop bar at which to enjoy the city. The Grand Hotel Central is no exception. Its panoramic views stretch from the Sagrada Familia to the hills of Montjuïc. This hotel is often featured in "best hotel terraces" articles written about Barcelona. There is also an infinity pool… Dreamy, we know!
Restaurants
El Salon: Located in the back streets of the Gothic Quarter, El Salon is a hidden gem. Here you'll find a range of delicious Mediterranean food at a very reasonable price. The service is great, too!
Llamber is located in El Born neighborhood. Here, you can find a modern twist on traditional tapas. Llamber specializes in cuisine from Asturias, a region in the north of Spain. You'll be able to find some unique and delicious dishes here; definitely a dining experience that you will remember!
Bodega Biarritz 1881: If it's tapas you're looking for, we recommend Bodega Biarritz 1881. The food is of superior quality, and it is always receiving 5-star reviews. You will be able to taste all the flavors that Spain is famous for here.
Gut is a stylish restaurant known for using local and organic ingredients. It's located in the Vila de Gràcia neighborhood of Barcelona. The cuisine is a Mediterranean and Asian fusion with a variety of dishes that will blow you away!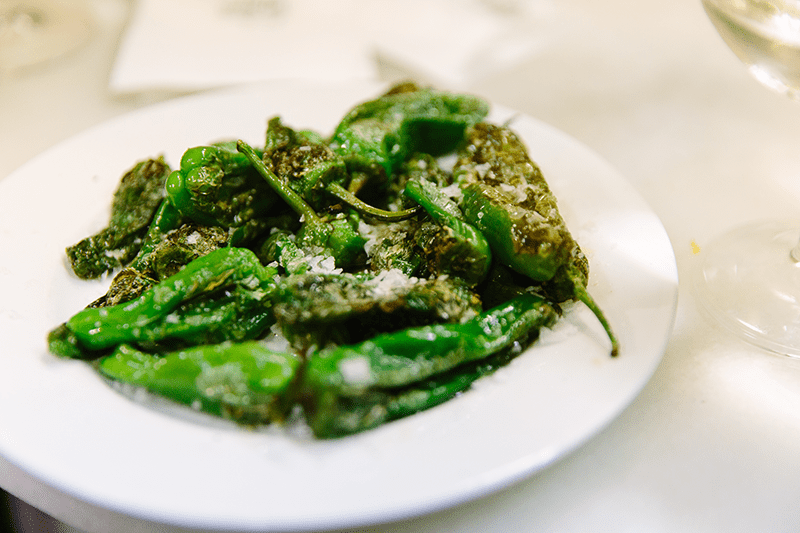 Bars
Paradiso : If you hadn't heard about this bar, you would never know it was there! You enter through a fake refrigerator in a pastrami sandwich bar, and then a speakeasy-style cocktail bar opens up in front of you! It's a "must see" on your trip to Barcelona.
Salvatge is a wine bar located in the Gracia neighborhood of Barcelona. Here, you can taste a range of different natural wines that are always changing. The atmosphere is always buzzing with locals and has a great authentic feel of Barcelona!
Cecconi's is a modern-day classic upmarket Italian restaurant, but it also has a vast array of drinks at the bar. It's worth a visit to get a great photo with the stunning interiors! In addition to the original restaurant in Mayfair in London, Cecconi's has locations in Barcelona, Miami, West Hollywood, Istanbul and Berlin.
Coffee Shops
Nomad: If you're a coffee aficionado, you'll love Nomad's coffee in Barcelona. With three different locations across the city, you can be sure to find one near to you! The staff are incredibly knowledgeable and passionate about their coffee and will be happy to talk you through their menu.
Satan's Coffee Corner has locations in the Gothic Quarter and Eixample neighborhoods of Barcelona. Here, you'll find delicious coffee and a quirky atmosphere, often used as a meeting place for the city's creative types.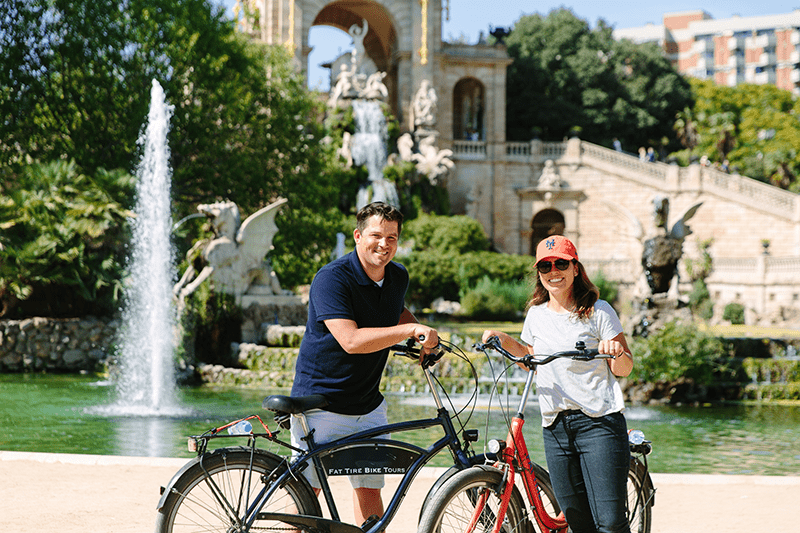 Fat Tire Tours
You simply can't leave Barcelona without exploring Gaudí's legacy. We recommend the Gaudí and Modernism Bike Tour as you'll get to explore so many of his masterpieces in just a few hours! Additionally, with the Sagrada Familia being Barcelona's biggest attraction, you get a skip-the-line ticket and get to go straight through to enjoy the splendor of the church!
If you only have a short time in Barcelona, we recommend the Barcelona City Bike Tour as it encompasses so much of the city that you'll feel like an expert on the city after the tour. There is so much culture to absorb, and this tour gives you a wealth of knowledge of all the best sights in the city!
Night Tapas Tour with Flamenco Show
Two of the things Spain is most famous for combined into one tour –  what could be better? You'll experience some of the most delicious and authentic tapas dishes followed by a live flamenco show! You'll learn all about the neighborhoods and culture of Barcelona as well.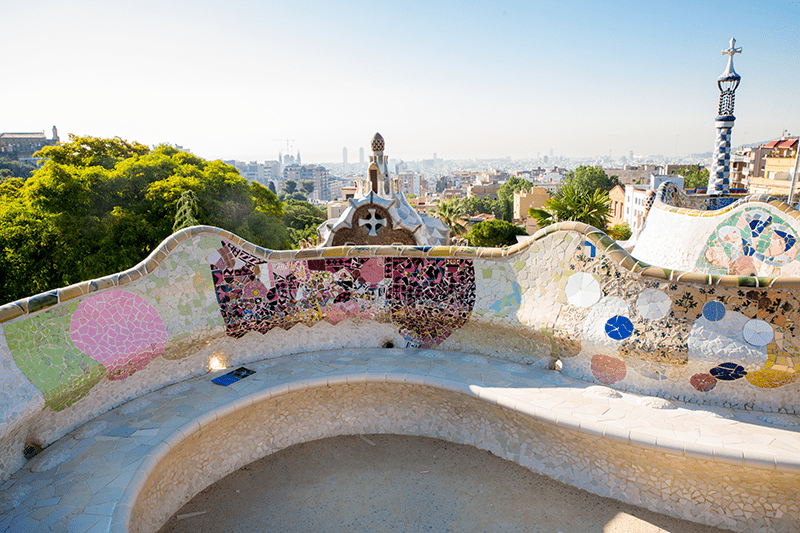 Attractions
Sagrada Familia is our #1 "must see" attraction in Barcelona. The Basilica has been under construction since 1882 and is expected to finally be finished in 2026, 100 years after the death of Gaudí. You can visit the Sagrada Familia and so much more on our Gaudí & Modernisme Bike Tour!
Barcelona Cathedral is located in the heart of the city and is one of the most stunning buildings in Barcelona, here you can see the mesmerizing Gothic style architecture. Top tip: Head there before noon to gain free entry!
Park Güell is one of Gaudí's most stunning works. You'll see pillars, benches, and sculptures covered with Gaudi's famous mosaic tiles called "trencadís." It's worth a visit on your trip to Barcelona. It's also the perfect place to snap some amazing photos (especially at sunset.) To avoid queues, we recommend booking your tickets online before your visit!
The Carmel Bunkers is a viewpoint from which you can see the whole city of Barcelona (360º city view). The bunkers are old underground military bunkers used in the Spanish Civil War that offer the best view of the city. Tip: It's a great place to take a picnic!
[maxbutton id="1″ url="https://www.fattiretours.com/barcelona" text="Join Fat Tire Tours and explore Barcelona!" ]