By Anne McCarthy
Easter is nearly here, and if you're lucky enough to find yourself in Italy over the upcoming Easter holiday, there are some fun and festive celebrations you should add to your itinerary.
If you're in Rome and Florence this spring, please join us for one of our many incredible tours! We have tours around the city by bike, Segway, and foot, and we even offer food tours and wine tastings. Visit us in Rome, or in Italy's beloved Tuscan city, Florence.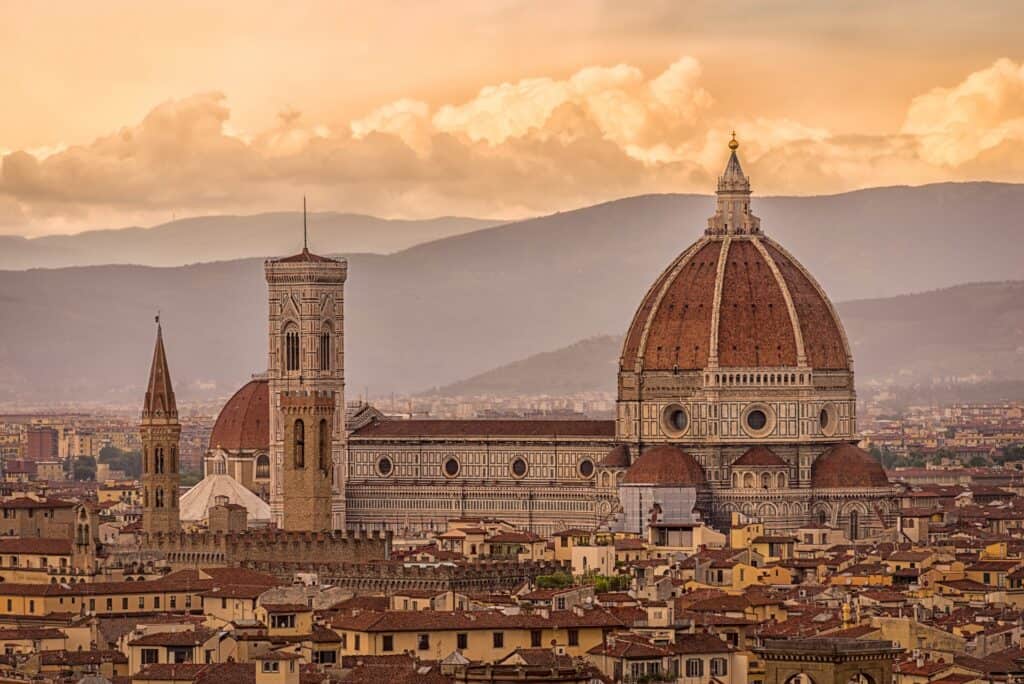 While Italy is a secular state, the country is deeply influenced by the Roman Catholic Church, which is headquartered just outside of Rome, in Vatican City. This city-state is home to not only the pope but also incredible art and architecture, like the Sistine Chapel, which was painted by Michelangelo.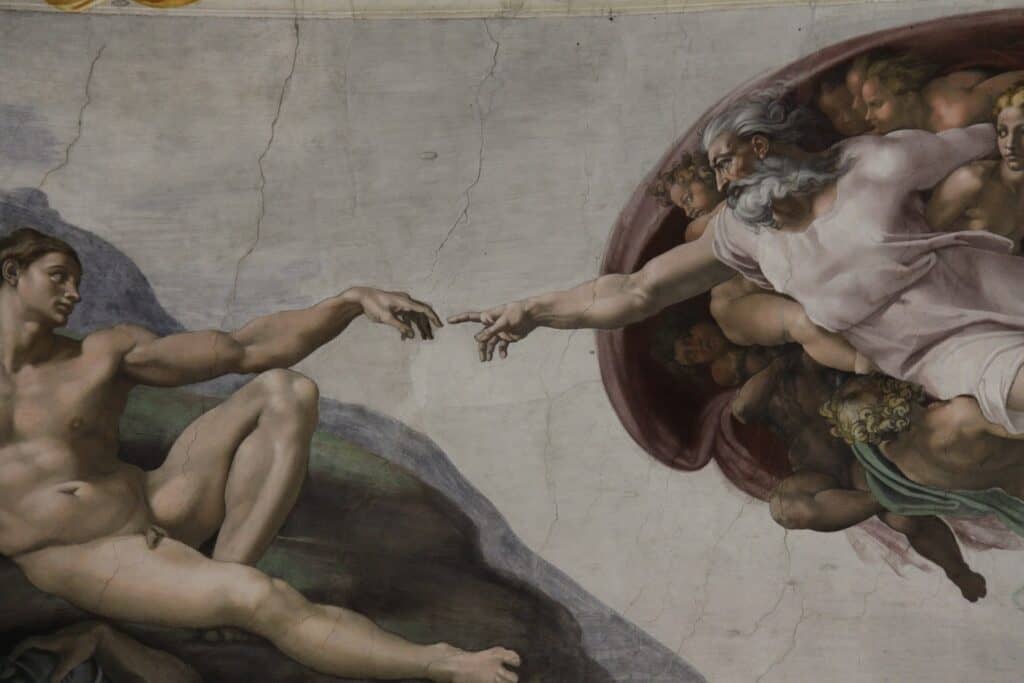 Easter isn't exclusive to Catholicism, of course. Also called "Resurrection Sunday," it's a Christian holiday commemorating when Jesus rose from the dead following his crucifixion by The Romans. While we won't be diving deep into Biblical and religious history here today, we will fully cover some of the worthwhile activities to check out in Rome and Florence during Eastertime and spring!
ROME
If you're in Rome for Easter, you're nearly at the epicenter of Catholicism (Vatican City), so you'll be sure to experience lots of religiously inclined festivities on the high holy day of Easter.
Good Friday
On Good Friday, the Friday before Easter, you may want to visit the gorgeous Vatican Museums. (They are closed on Easter Sunday and Monday). If you're especially intrigued by the beauty of the Vatican, book our VIP Sistine Chapel Early Entrance and Small Group Tour. With us, you'll get a white-glove-service level of a tour, with a personalized guide, early access tickets for the Vatican Museums, a headset, and early access to St. Peter's Basilica.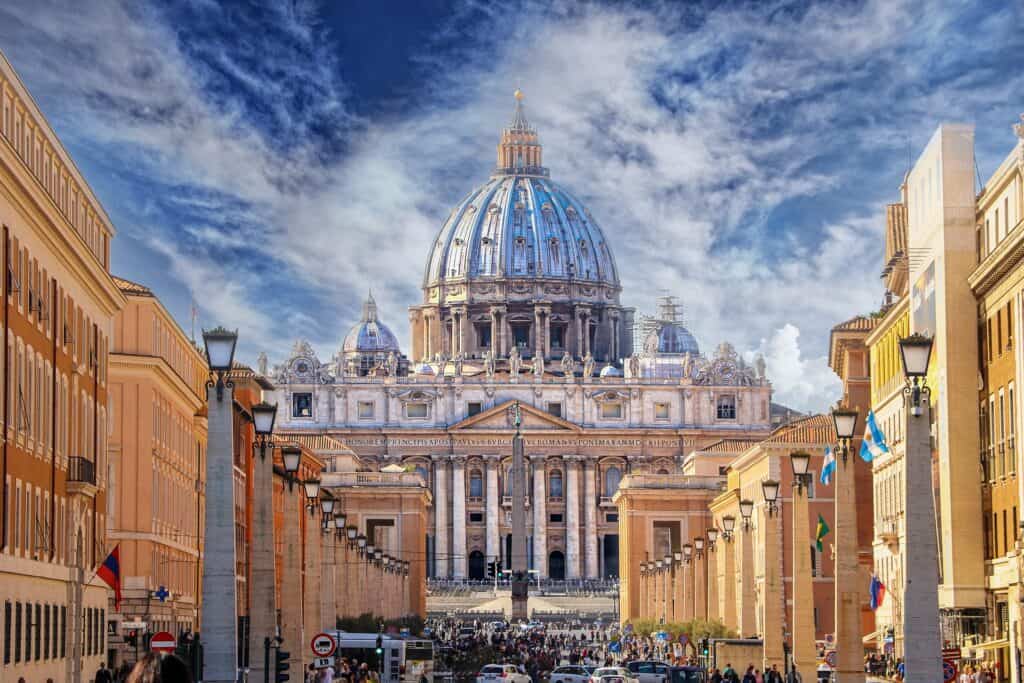 Note that many tourist attractions will close early on Good Friday, including sites like the Colosseum. (If the Colosseum is on your Rome travel list, we offer an epic Skip-The-Line Small Group Colosseum Tour.) At the Colosseum, you can also witness the Stations of the Cross (also called Via Crucis or Way of the Cross) during an evening candlelit vigil held by the pope at 9:15 pm. The pope will then lead a procession from the Colosseum to Palatine Hill. This event typically attracts thousands of people.
Good Friday Mass at St. Peter's Basilica is held at 5 pm if you'd like to attend mass.
Explore Rome's Music Scene
During any festive occasion, music is typically part of the equation. (I mean, is a Christmas party even a Christmas party if you don't hear that Mariah Carey song at least once?) Some locals recommend that Easter is a great time to immerse yourself in the Roman music scene, such as operas and classical music concerts.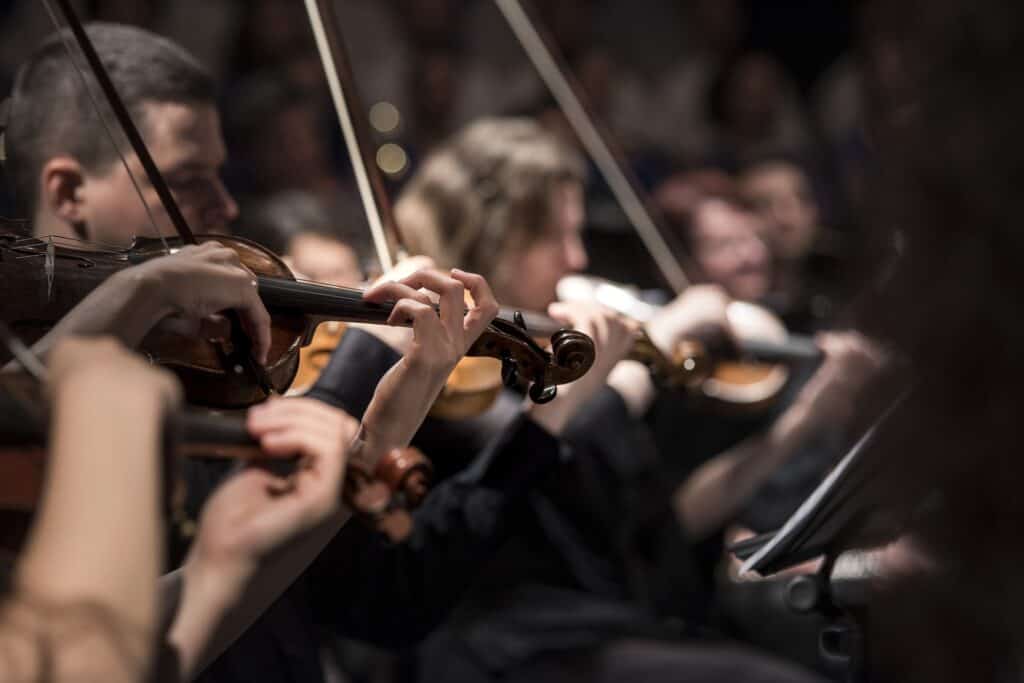 Stunning venues, like centuries-old churches, only add to the magical feeling of listening to beautiful music this time of year. You'll find incredible music performances all over the city at this time of year.
Holy Saturday
On Holy Saturday, in the evening, the pope, Pope Francis (original name Jorge Mario Bergoglio), leads mass at 9 pm at St. Peter's Basilica. There's an Easter Vigil held in St. Peter's Square in Vatican City at 9 pm.
Baked Goods on Easter Sunday & Mass with the Pope
Many shops will be closed on Easter Sunday, but restaurants and bakeries are typically open. Enjoy the beauty of an Italian bakery and pick up a Colomba di Pasqua, an Italian cake shaped like an Easter dove.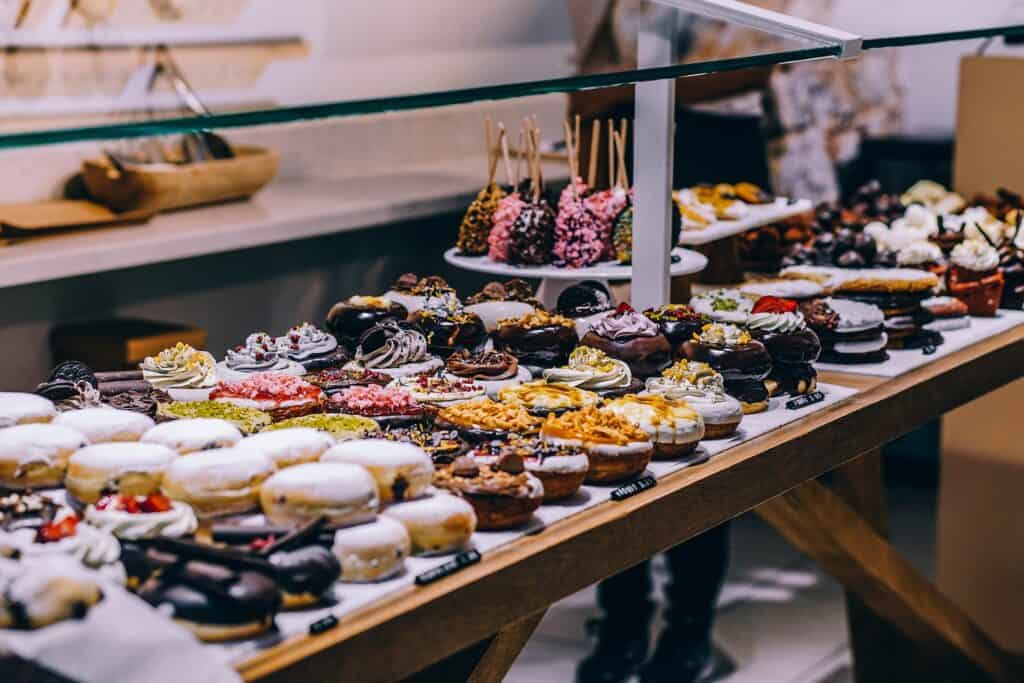 You can also attend Easter Mass led by Pope Francis at 10:15 am on Easter Sunday at St. Peter's Basilica. Be sure to reserve your ticket in advance – tickets are free, and they are required for entry. You need to arrive several hours before the mass begins to get a seat.
Picnicking on Easter Monday ("Pasquetta")
Easter Monday (also called "Pasquetta"), the day after Easter, it's customary in Rome to pack a picnic and venture to a nearby Roman park or even a town in the Italian countryside. Easter Monday is a public holiday; banks and offices will be closed. It's recommended by some that you avoid restaurants on Easter Monday to have a more authentic experience of eating in the great outdoors like the Romans do.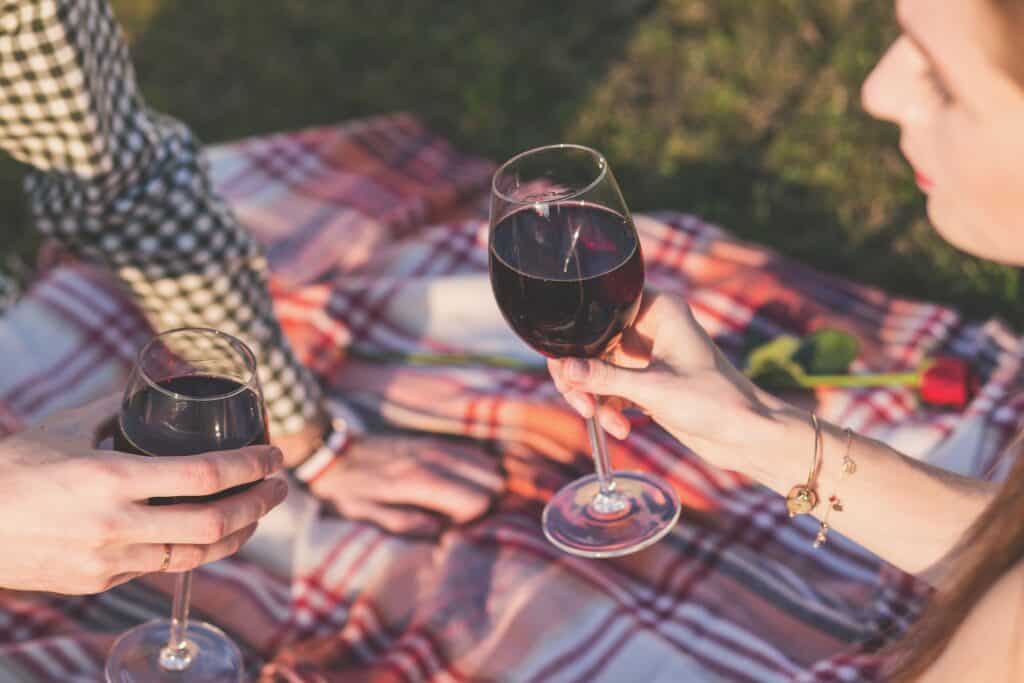 You may want to visit parks Villa Doria Pamphili or Villa Borghese. Amazing food abounds in Rome, so you'll have no trouble finding something delicious for your picnic. Here are some of our favorite foods to sample in Rome.
A delightful Italian saying goes like this: "Christmas with your family, Easter with whomever you want." So, grab some friends and enjoy a delightful Roman picnic the Monday after Easter.
FLORENCE
If you find yourself in Florence for the Easter holiday, you'll certainly want to know about the unusual custom found in Florence at Easter.
Easter Sunday Traditions
In Florence, Easter Sunday is celebrated with a folk tradition called "Scoppio del Carro" (or "Explosion of the Cart"). The tradition dates to the Middle Ages and involves a 30-foot-tall antique cart packed with fireworks. It's a fun spectacle for all to see, and its historical roots also provide a learning opportunity.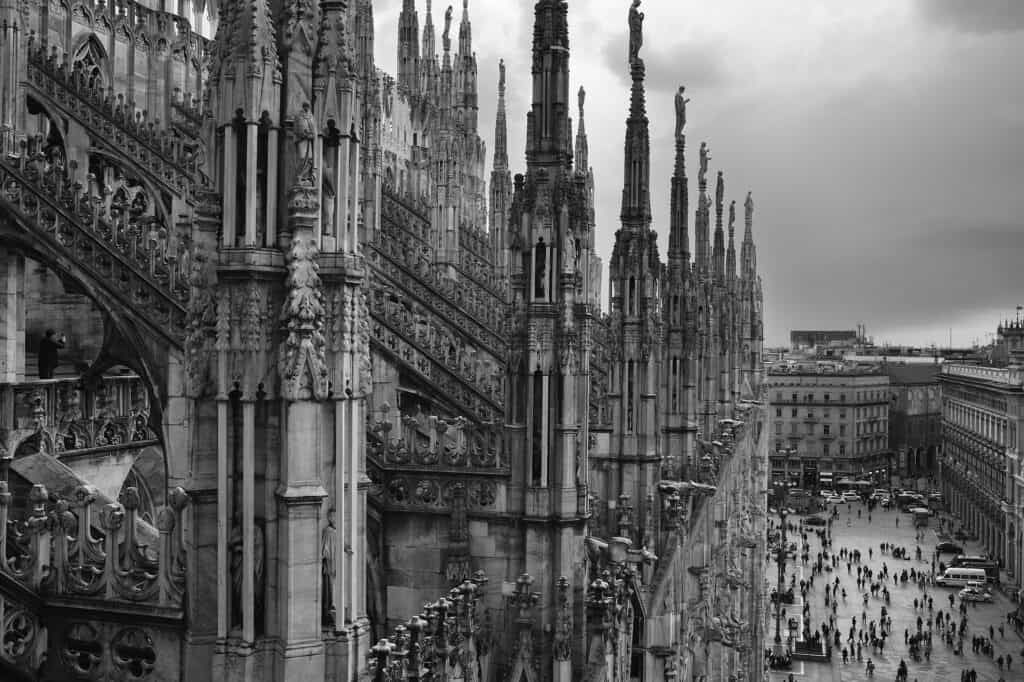 Scoppio del Carro's origins are from the First Crusade, and its rich history – which some have called quasi-pagan – are a unique cultural aspect of Florentine Easter traditions. It's followed by an elaborate firework show at the Duomo, which lasts around twenty minutes.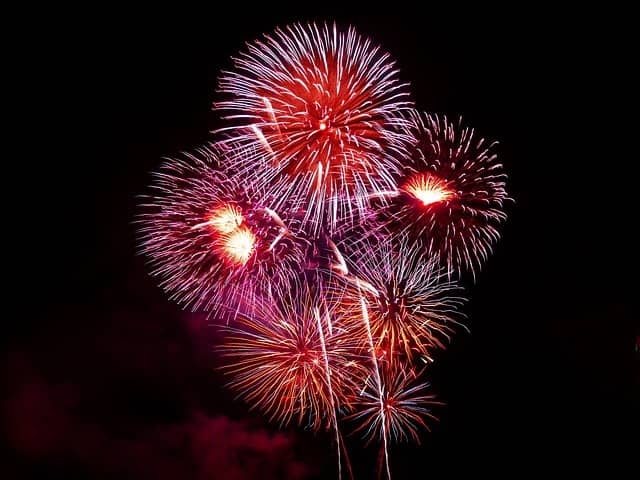 A mass and procession on Easter Sunday begin in Florence at Piazza del Duomo at 10 am, and the "Explosion of the Cart" begins at 11 am. Be prepared for packed crowds as this is a popular event – you may want to get there early!
Anne McCarthy is the Editor in Chief of the Fat Tire Tours Blog. She is a contributing writer to the BBC, The Washington Post, The Guardian, Wired, and many more. She splits her time between the U.S. and Europe.