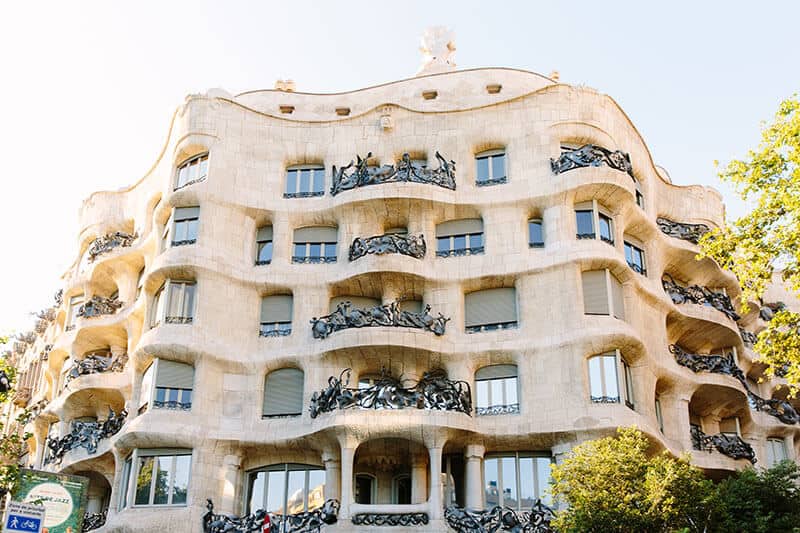 Tips for Traveling Solo in Barcelona
Summer is upon us, and the time is ripe for travel, and that includes solo travel!
Barcelona is a veritable cornucopia of delight and adventure. It is literally and figuratively a colorful city. There is so much to do and see, eat and drink, and top attractions, like the Gothic Quarter neighborhood, are a list as long as your leg.
Solo travel is an epic adventure. Here are some ways to make your solo trip to Barcelona especially memorable, regardless of how long you're there – be it a month, or a mere 24 hours. You'll be happily traipsing through Barca's streets with the ease of a local in no time at all.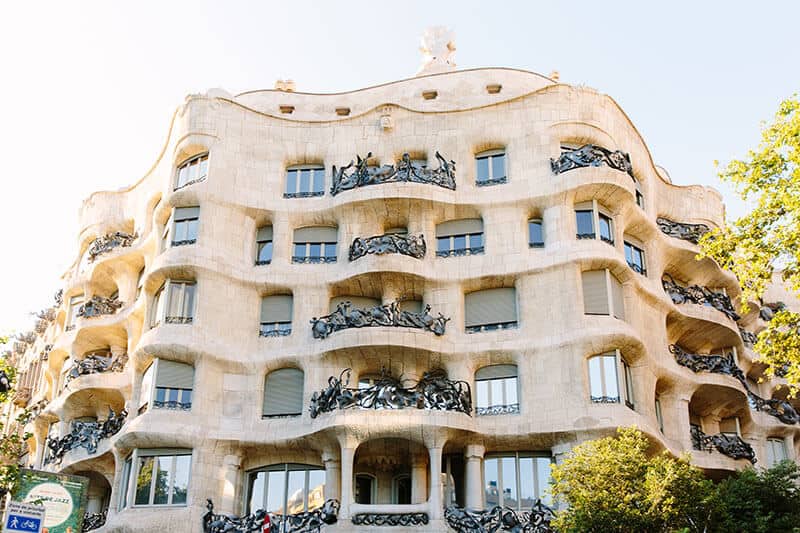 Good Solo Activities in Barcelona
Why not take a bike ride? Perhaps, better yet, a bike tour?
Biking is, bar none, one of the best ways to experience a city. You see things you won't see or be able to access while peering through the window of a taxi or a tightly packed subway car.
In Barcelona, Fat Tire Tours offers a wide range of bike tours and walking tours to suit your interests. The Barcelona City Bike tour is my personal favorite, and the guides are always terrific.
Of course, what would a trip to Barcelona be without paying a visit to la Sagrada Família, Barcelona's most famous attraction? (And you won't miss having a travel companion inside la Sagrada Família, because you aren't supposed to talk inside anyways.) Our Gaudí Bike Tour with Skip-the-Line Sagrada Família Ticket is an excellent (and popular) way to experience la Sagrada Família.
Eat and Drink ON the Beaten Track
Sure, venturing off the beaten track is a trademark of solo travel and it's an avenue which should certainly be explored!
That said, keeping in mind the aim of convenience, meeting fellow travelers, as well as keeping in mind safety (more on that detailed below), staying on the beaten track makes for an easier transition from center-city sightseeing straight to noshing and drinking.
Popular spots for food and drink in the city center include Joel's Oyster Bar (Plaça de Sant Josep Oriol, 13, 08002). With its outdoor seating and casual atmosphere, you'll enjoy an authentic "Barca" vibe here. Bar Centro (Carrer de Casp, 55, 08010) is another spot with seats outside, on which to take in the beautiful weather while sipping a craft beer. Then there's Bar Boqueria, which is truly in the heart of the action, on La Rambla (La Rambla, 9, 08001). We hear Bar Boqueria's fried artichokes and sangria are not to be missed.
One of Fat Tires' favorite tapas bars is El Xampanyet (Carrer de Montcada 22, Barcelona 08003, Spain) which is conveniently found on a cobblestone street near to the Picasso Museum. So if you fancy some art followed by tapas, this will complete your day.
Also, Passeig de Gràcia has a lot of cool restaurants, as well as some fun shops to poke around in, and Barcelona bars which are good for solo travelers are plentiful throughout the city.
(Be sure to check out our Top Ten Barcelona Rooftop Bars list for more inspiration!)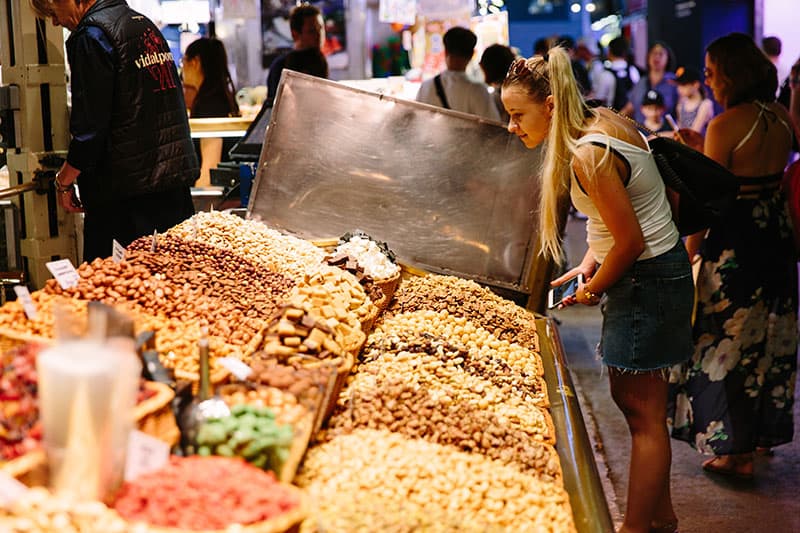 Relish in Your Time Alone!
So, get yourself some grub at your preferred location, and take the opportunity to relax and regroup; maybe listen to your favorite tunes on headphones, read a good paperback book you've shoved in your suitcase, or perhaps, catch up with friends and family via text or social media.
Solo travel is one of the best respites from the frenzied, hurried, instant-gratification world in which we live. So, relish the time alone. Basically, do whatever the heck you want. David, a former resident of Barcelona, recommends:
"Throw in some headphones and walk literally anywhere. I used to do this all the time. It's thrilling just being in a new city with nothing but yourself and your soundtrack. Park Güell would be fun to do alone because of how beautiful it is, and a lot of it is like the woods and pleasant to walk through alone. You could also stroll through la Rambla and cancel out the noise with your own music. People watching is always fun. Just make sure you're extra careful about watching out for pickpockets."
Lodging and Transport
There are many nice budget hotels in Barcelona. Of course, Couchsurfing is always an option, too. Airbnb is also a popular option, as is Plum Guide. There are loads of good hostels in Barcelona. I recommend the Sant Jordi Alberg hostel; it's convenient, clean, and the staff is wonderful and very friendly.
At hostels, it's often easier to meet new friends and fellow travelers than at a hotel or at an Airbnb. (Tip: Always book directly via the hostel's website! It will save you money.)
You can jet between your hostel/hotel and all the restaurants and activities that await you by buying a Hola Transport Pass which will give you unlimited rides on the bus, train, and metro, for your desired number of days.
Tips for your First Solo Trip
As explored in our post about Tips for Traveling Solo in Paris, the most important aspect of traveling solo is making safety a priority. It's a necessary consideration of this type of trip, and will ensure everything else goes smoothly, and that you can reap the most enjoyment possible from your trip.
Barcelona is – like many big metropolitan cities are – known for having a lot of pickpockets and scammers. So, please, get yourself a good travel moneybelt (Rick Steves' travel website offers a good and very affordable option). Even if you forgo a moneybelt (as I tend to do in Barcelona; "do as I say, not as I do…") be hyper-aware of your belongings and act with care and awareness.
This means: don't stick your phone in the back pocket of your jeans. (My cousin, who lived in Barcelona, had his phone twice stolen as a result of this.) Don't rifle through your purse or backpack in public. And always leave your passport where you are staying, rather than carrying it on your person, as that could present a lot of unnecessary (and expensive) trouble if it is lost or stolen.
When storing your passport at your lodging, be sure to put it in a locker. (Another solo travel necessity: carry a lock with you.)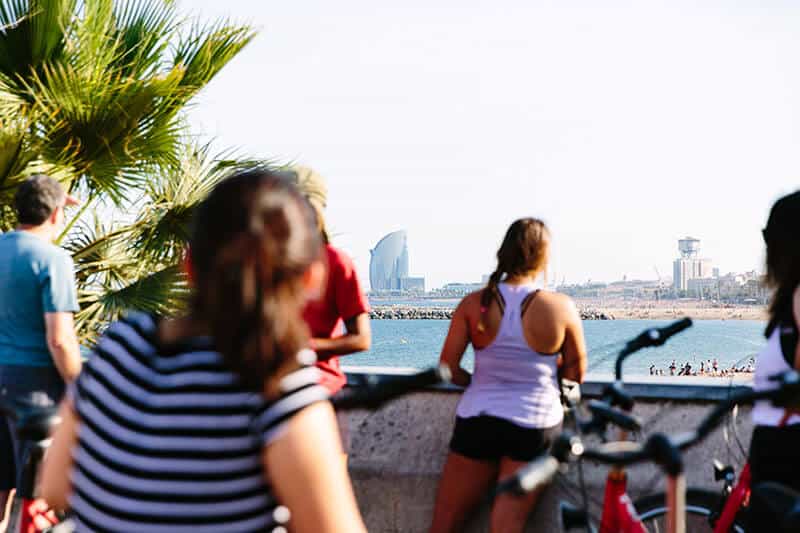 Tips for Female Solo Travel
It has been reported that every year, 9 million American women travel overseas solo.  If you're a female traveling alone, safety is typically of greater importance. Avoid going out alone at night, and always be wary of your belongings. If you are at a bar, never leave your drink unattended.
If you do, however, go out late at night to meet a new friend or to take in the nightlife, let a friend back home know the exact location of where you are going and what time you expect to return to where you are staying, then drop them a message when you safely return. (I do this often when traveling solo.)
As the saying goes: "Expect the best, but plan for the worst." Female solo travel is rewarding and highly enjoyable; don't let fear of the negative stop you from embarking on a life-changing journey. Expect the best, yet be prepared, and relish in creating your own story of an independent adventure.
Etiquette for Spanish Culture
As it is whenever you're traveling somewhere new, you want to be conscious of adhering to social mores. Most things are just common sense: dress respectfully when visiting churches, learn some basic Spanish travel phrases before your trip – the locals will appreciate your efforts, no matter how bad your accent might be.
In Spain, the timetable is perhaps the most significant difference when compared to American culture. Spanish people tend to eat dinner quite late, around 9pm or later.
So, make sure you get a nap in before your dinner out on the town; whether it's a solo dinner or one with new friends, you are bound to have a most excellent time in the non-stop party that is Barcelona!
[maxbutton id="1″ url="https://www.fattiretours.com/barcelona" text="Join Fat Tire Tours in Barcelona!" ]