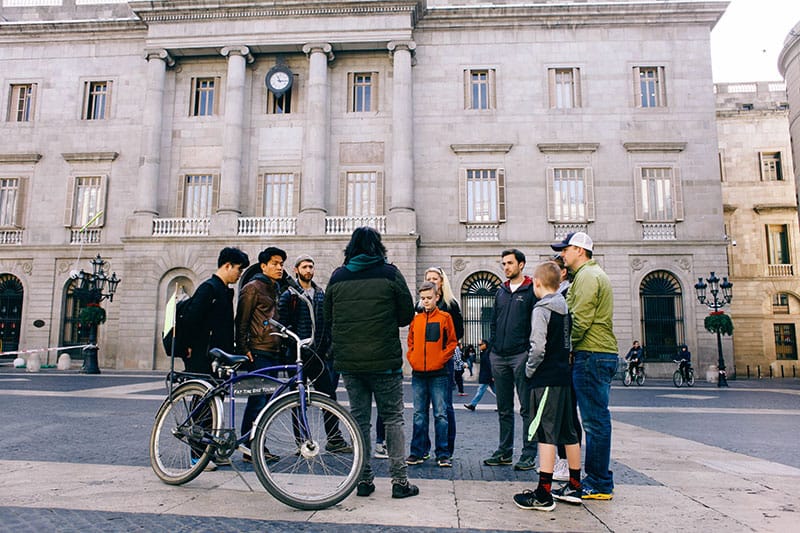 Visiting Barcelona in Winter
Barcelona may be a well-known hot spot for summer, but did you know that winter – yes, winter! – is also a prime time to visit.
So, whether you're breezing through town for a short twenty-four hours, or enjoying an extended stay and perusing the best sights Barcelona has to offer, make your cold-weather visit a particularly memorable one with these tips for a winter trip. It won't matter if you're in a big group, or traveling solo (read our solo travel tips for Barcelona before your flight!) – any way you slice it, you can create for yourself a magical visit to Barcelona in even the coldest, darkest months.
Crisp, Refreshing Weather
 Barcelona can be oppressively hot and humid during summer months, but with an autumnal or winter visit, you're going to get cooler temps, of course. Not only that, but the nip in the air will typically mean that the tourist hot spots, like la Sagrada Família and the Gothic Quarter, will be less crowded as a result. Additionally, hotels are often cheaper at this time, due to it being a less busy season.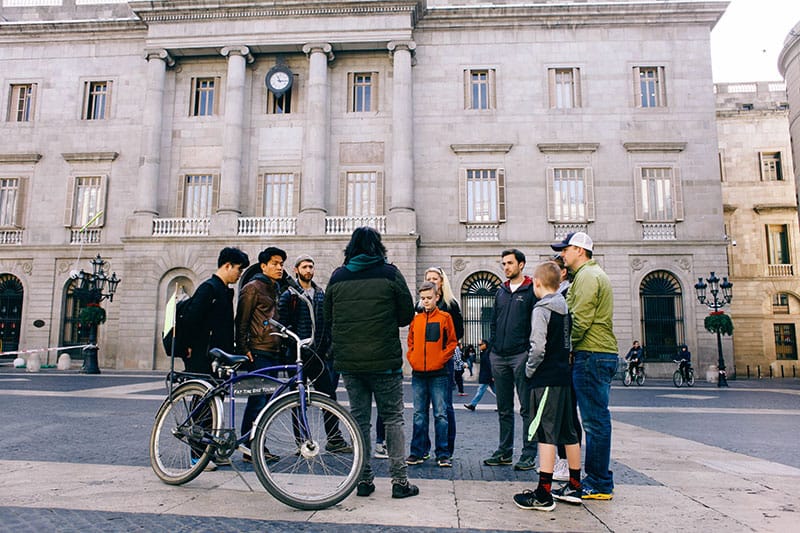 Tuck in for Cozy Eats and Entertainment
Cold weather ushers in some delicious seasonal fare, like soups and hot drinks. Barcelona is known for its incredible Spanish cuisine, like tapas and paella; let us show you around the city, exploring the winter offerings, on the Barcelona Night Tapas Tour with Flamenco Show. With eight different food tastings, cava and wine tastings, and traditional Spanish flamenco show, you won't want this tour to end.
It's All About the Mushrooms
Yes, mushrooms. Did you know that autumn is the start of "mushroom season" in Spain? And as the months get colder and winter is ushered in, you'll find a bevy of sumptuous mushrooms at market stalls in Barcelona. If you're staying somewhere with a kitchen, load up on mushrooms at your market visit to make an authentic Spanish meal featuring this delicious fungus.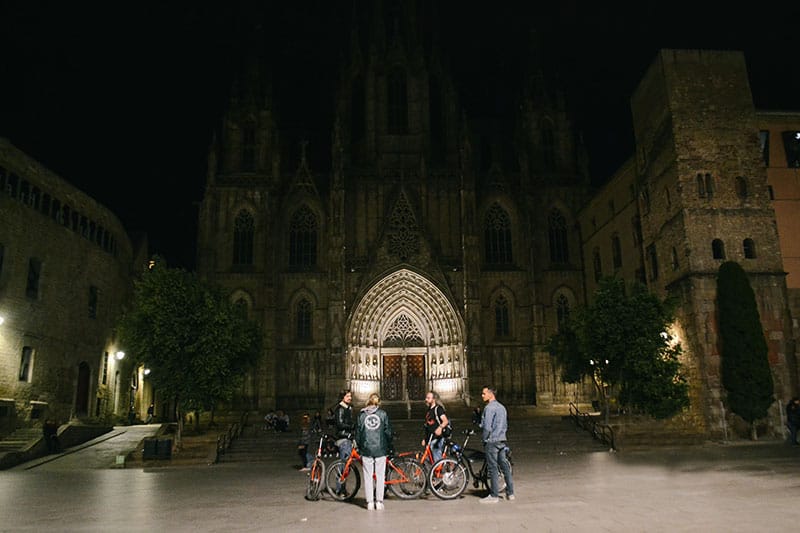 Explore Barcelona's Christmas Markets
With the holidays around the corner, you likely have a gift shopping list to add some checkmarks to before Christmas hits. With all the shopping in Barcelona, you know they've got you covered for some Christmas shopping and browsing, too. At the Santa Llucia Fair, one of the most popular holiday markets in Barcelona, you'll find heaps of perfect presents for loved ones back home and abroad. Santa Llucia Fair is also the oldest Christmas market in all of Barcelona; it began in 1786 and has been going strong since. So, not only will you get some shopping done, but you'll have ticked a historical attraction off your tourist To Do list as well. You can find this fair in front of Barcelona Cathedral. The fair opens on November 25.
Indulge in Winter Sales
And speaking of shopping…there are some serious sales happening in Barcelona during the winter. La Roca Village is known to have some exceptionally good discounts at this time of year, so make your way there if you want to stock up on some more holiday gifts, for yourself or loved ones.
MACBA Barcelona Art Exhibits
At MACBA, the city's museum of contemporary art, you'll find some stunning exhibitions on during the colder months. "Charlotte Posenenske: Work in Progress" is currently showcased, and runs until March 8, 2020. And "Sampler #3. Anti-Books" will be up until February 7, 2020. Plan your visit to MACBA by checking out their opening hours and admissions information.

Day Trip to Andorra for Skiing
Although you won't find much powdery snow in Barcelona, in nearby Andorra, you can sate your skiing desires. Andorra is sandwiched between France and Spain in the Pyrenees mountains, and it boasts some beautiful and impressive ski resorts. It's not an especially speedy journey, at four hours by bus, so if you can, budget at least a couple of days in Andorra so you can settle in and enjoy your stay there.
For the "Game of Thrones" Fans
It's getting cold, and you know what that means: Winter is coming. And for "GoT" fans who are traveling to Barcelona, you'll want to be sure to take the "Game of Thrones" tour in Girona, which is near to Barcelona, and it's also the site where several seasons of the beloved HBO show was filmed. You won't need to worry about getting to Girona on your own, either. Transportation from Barcelona to Girona is part of the package.
Try Your Skills at Games World
Games World can be found in Barca every December, and it beckons you to try your gaming skills – be they long-dormant, or in perfect shape – at a wide variety of video games. This industry event is open to the public, and it will give you a window into Spanish gaming culture, which will certainly be a unique memory from your Barcelona adventures.
See Barcelona by Bike
Our favorite way to explore any city is on two wheels, and Barcelona is no exception. Fat Tire Tours offers a wide variety of tour options for biking around in Barcelona or seeing the sights by foot. For a comprehensive overview of the city, paired with a lively guide who will show you the Barca ropes, book our ever-popular Barcelona City Bike Tour. This four-hour adventure, which is available throughout the winter months, will sweep you along to the sights, visiting iconic Barcelona locations like la Sagrada Família, Paca Sant Jaume, Parc de la Ciutadella, and much more.
No matter what time of year you visit Barcelona, be it even in the chillier months of the year, Fat Tire Tours will ensure you have a blast and that your trip is a memorable one.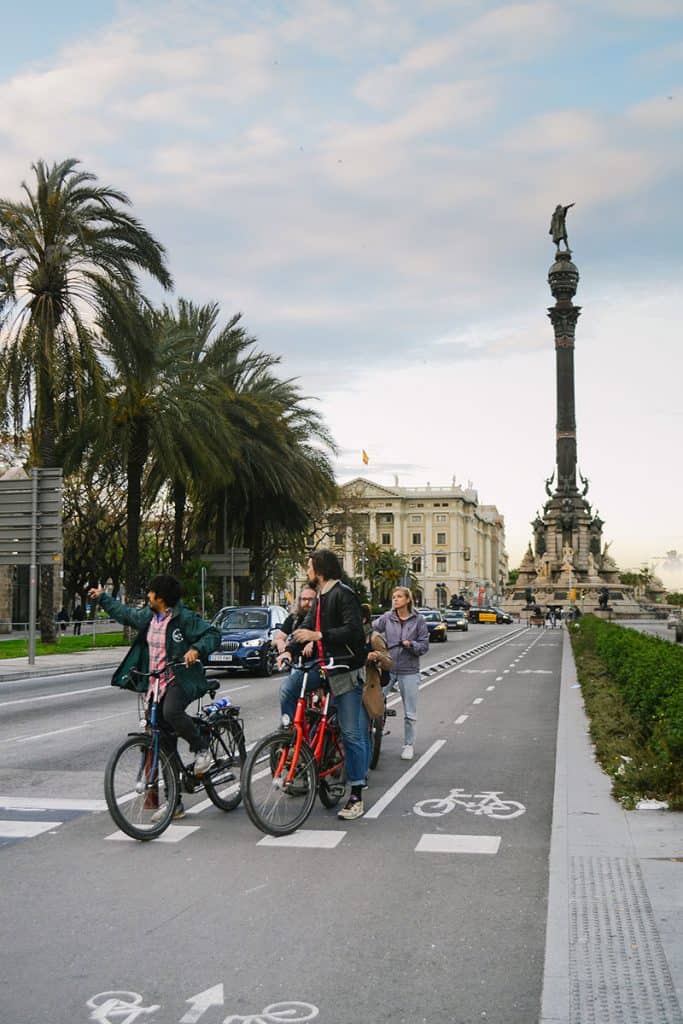 Related links:
[maxbutton id="1″ url="https://www.fattiretours.com/barcelona" text="Join Fat Tire Tours in Barcelona!" ]