Journey to the Eiffel Tower Summit with Your Private Group
Eiffel Tower tours are available 90 days in advance. If you're organizing a visit to the Eiffel Tower more than three months in advance, thanks for reaching out to us at support@fattiretours.com and we'll take note of your request and get back to you when tickets are available.
If you're looking to include the Eiffel Tower in your Paris itinerary but want to avoid the groups, lines and management of it all then this trip is perfect for you.  Allow us to organize everything in advance so that all you need to do is show up and take it in!
Tour Details
What's Included
Good to Know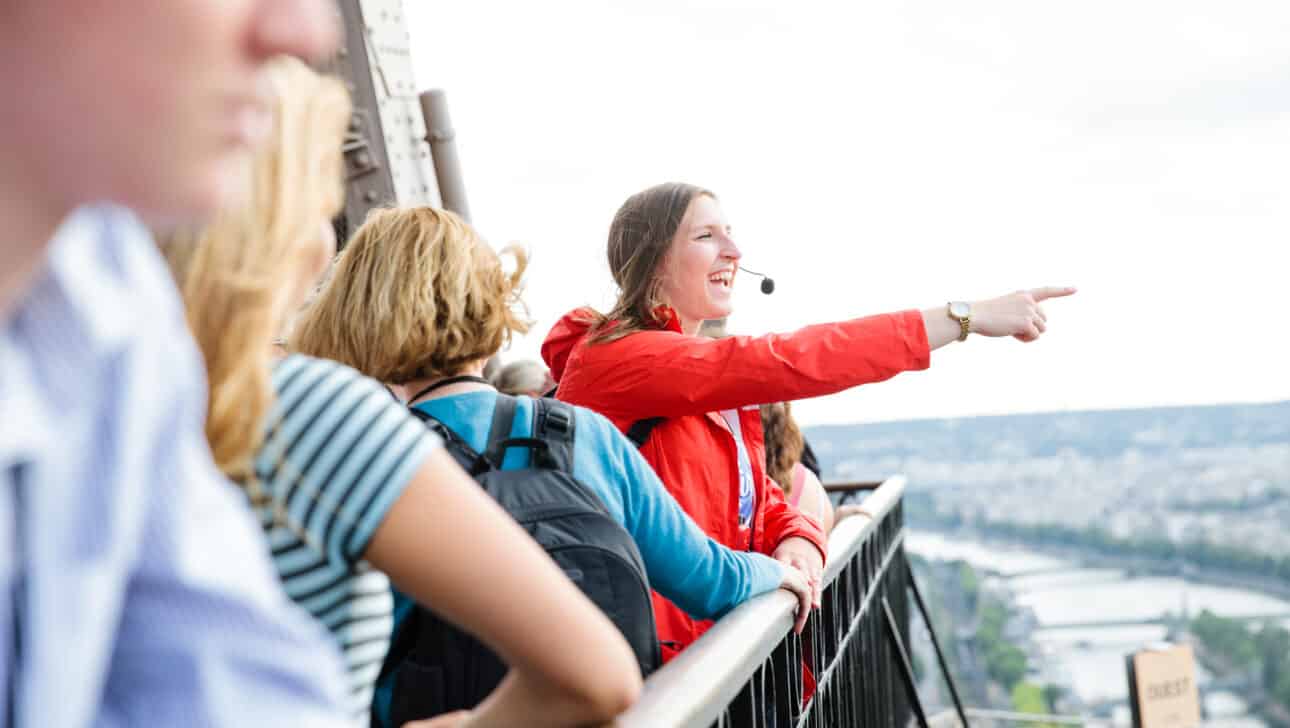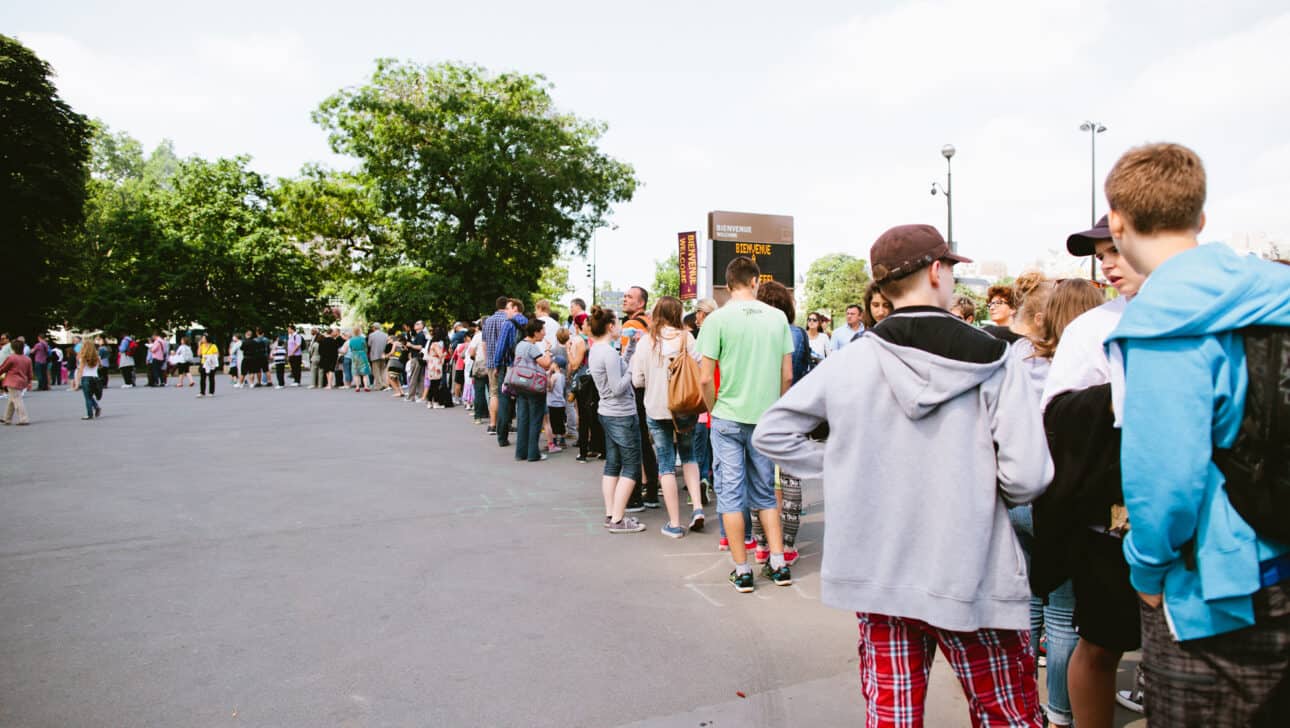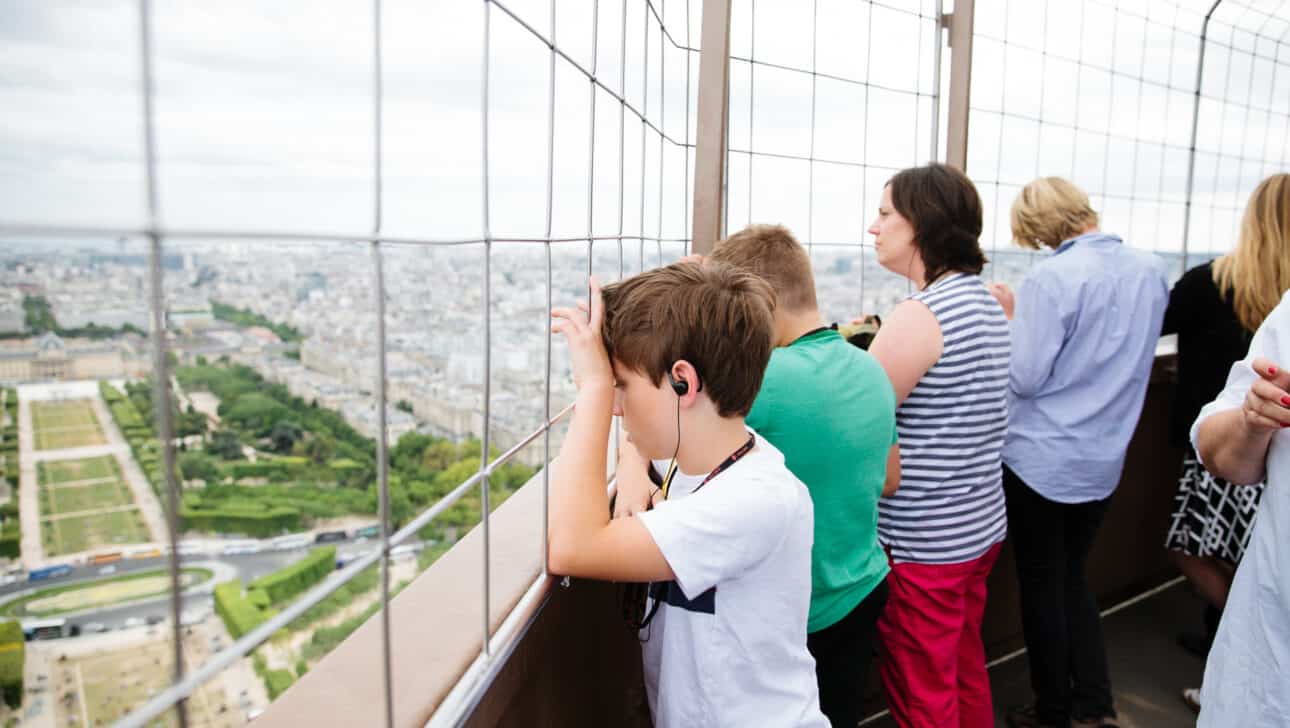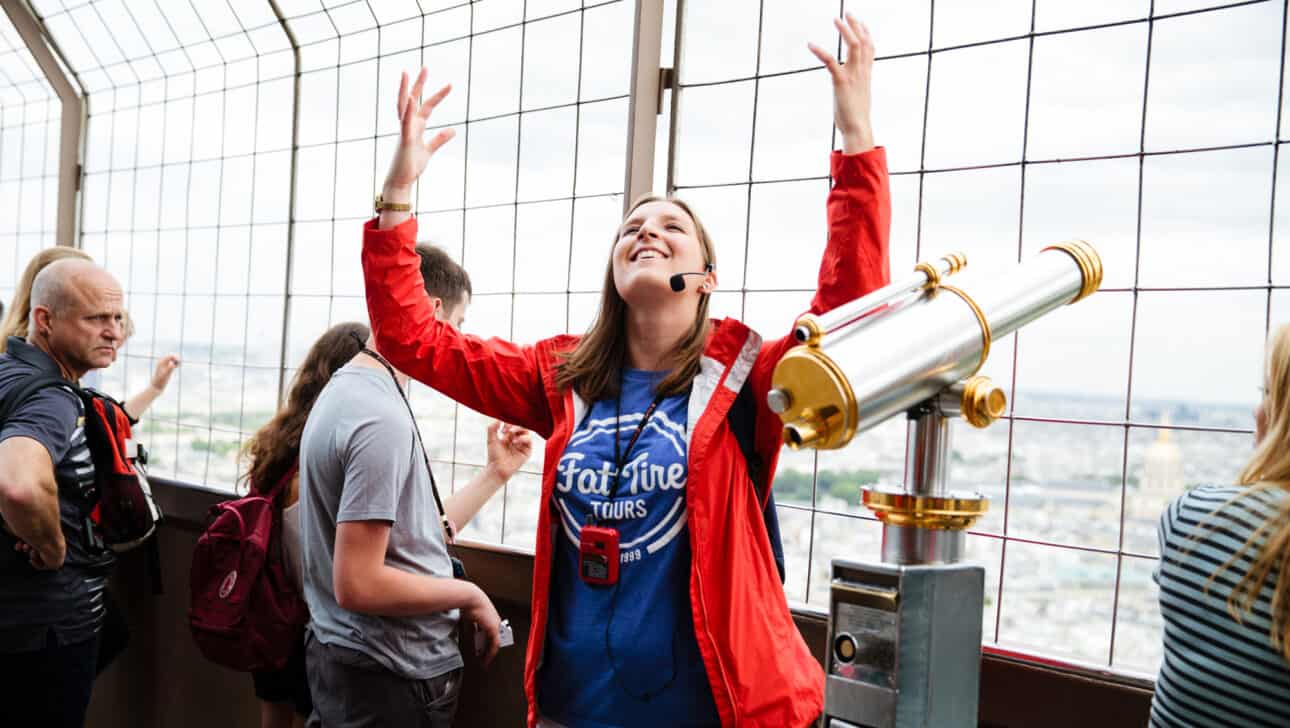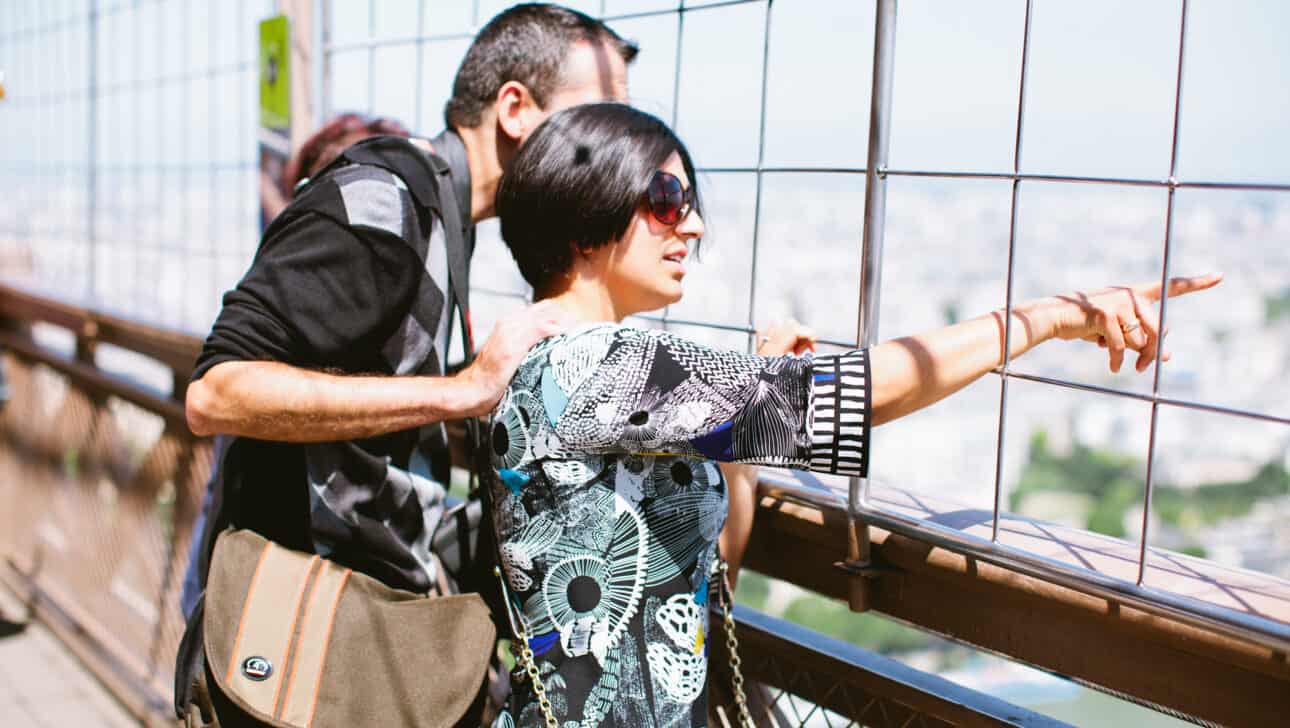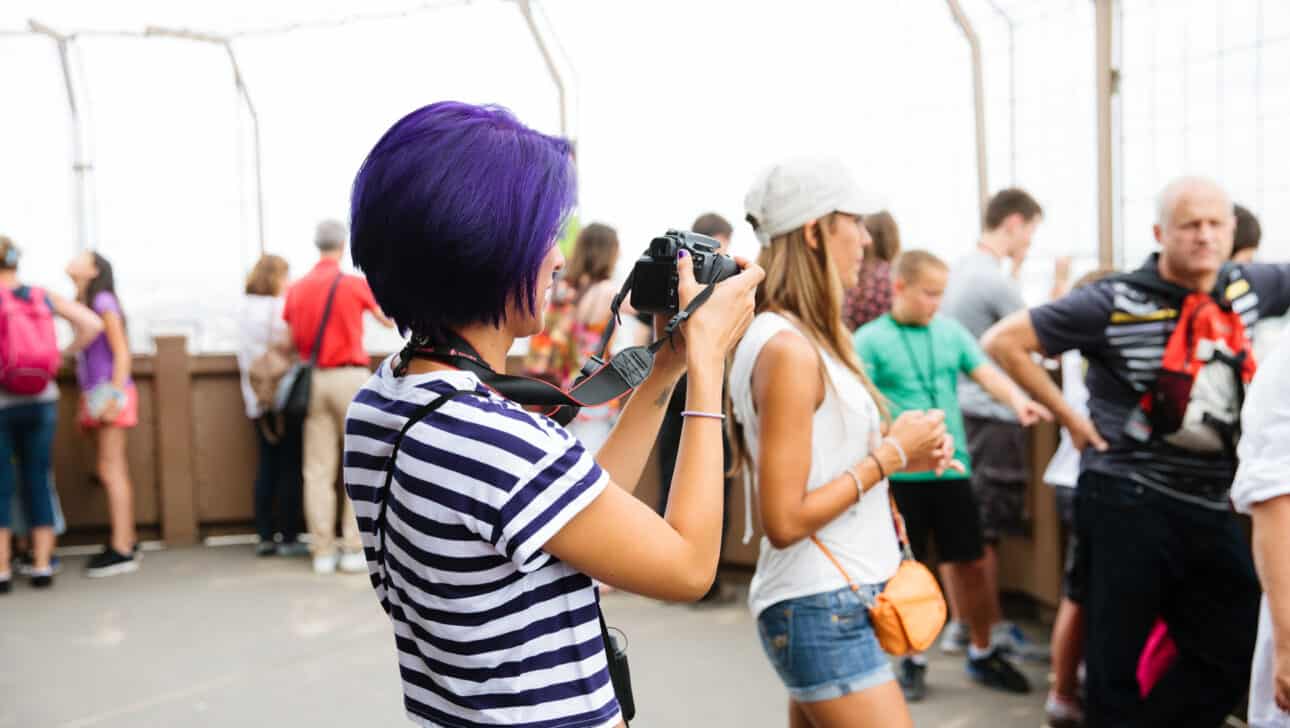 Meeting Point
Your tour meets at our office, located at 24 Rue Edgar Faure, 75015. The closest métro station is Dupleix (line 6). Your tour does NOT meet at the Eiffel Tower, please do not go there. Your Fat Tire Tours guide will meet you inside this office. Please arrive 15 minutes prior to tour departure.
Frequently Asked Questions
Have more questions? Check our Fat Tire Tours general FAQs or get in touch.
Eiffel Tower Questions
Does this tour go to the top level of the Eiffel Tower?
Yes, this tour includes access to the Eiffel Tower Summit.
Is there a reduced price for kids/students/infants/seniors?
All entrance tickets for our Tower offerings are with adult tickets and therefore there are no reductions. Infants (ages 0 – 3) are, however, free of cost on all Tower activities.
What is the structure of the tour? How long will it take in total?
Your guide will take you from our office to the Eiffel Tower where you will skip the lines to the second floor. Once there you will visit each side of the Tower learning about the monuments you can see and the history of Paris. You should allow at least 2 hours in your day for this visit.
Can we eat on the Eiffel Tower after the tour?
Absolutely! There are a few options if you are looking to eat on the Eiffel Tower. There are two restaurants on the Tower which require reservations: the 58 Eiffel, located on the first floor, and the Michelin-starred Jules Verne on the second floor. Reservations need to be made well in advance in the summer months, so please plan accordingly! If you are looking for something more casual, there are cafés and snack stands on the first and second level of the Eiffel Tower serving a variety of sandwiches and soft drinks. It is also possible to bring your own food on the Tower, but please note that glass containers and knives are prohibited.
General Tour Questions
Where is the tour meeting point?
Your tour meets directly at our office, located at 24 rue Edgar Faure, 75015. Please arrive 15 minutes prior to tour departure.
How long before my tour should I arrive?
The tour meeting time is 15 minutes prior to the start time. No refunds or re-bookings can be provided for late arrivals or no-shows after tour commencement or departure.
Is this tour wheelchair or stroller accessible?
Unfortunately we are unable to accommodate guests with mobility impairments, wheelchairs or strollers on this tour. We apologize for the inconvenience.
What is the number to call if I am lost and trying to find the meeting point?
If you are having difficulty finding the meeting location for your tour, please call us at +33 1.82.88.80.94 and our staff will be happy to help you find your way.
Are children allowed on this tour?
Of course! We are always eager to host families on our tours.
What is your cancellation policy?
Due to the need to secure, in advance, nonrefundable tickets to access the Eiffel Tower, this tour has an exceptional cancellation policy
-Cancellations more than 14 days out are eligible for a 100% refund
-Cancellations within 14 days of the tour date are eligible for a 50% refund
-Cancellations less than 48 hours prior to the start of the tour are not eligible for a refund.
What is your weather policy?
All of our tours operate rain or shine, and we have rain ponchos available in our office for purchase.