Ride All Around Versailles with this Small Group VIP Bike Tour
This is the ultimate way to see everything that Versailles has to offer! Many people venture to this 16th century palace to marvel at the ornate gold furnishings, or the plush, velvet-lined walls of the corridors.  But Versailles has hidden secrets throughout its 2,000 acres, and we'll see it all on this tour!
Tour Details
What's Included
Good to Know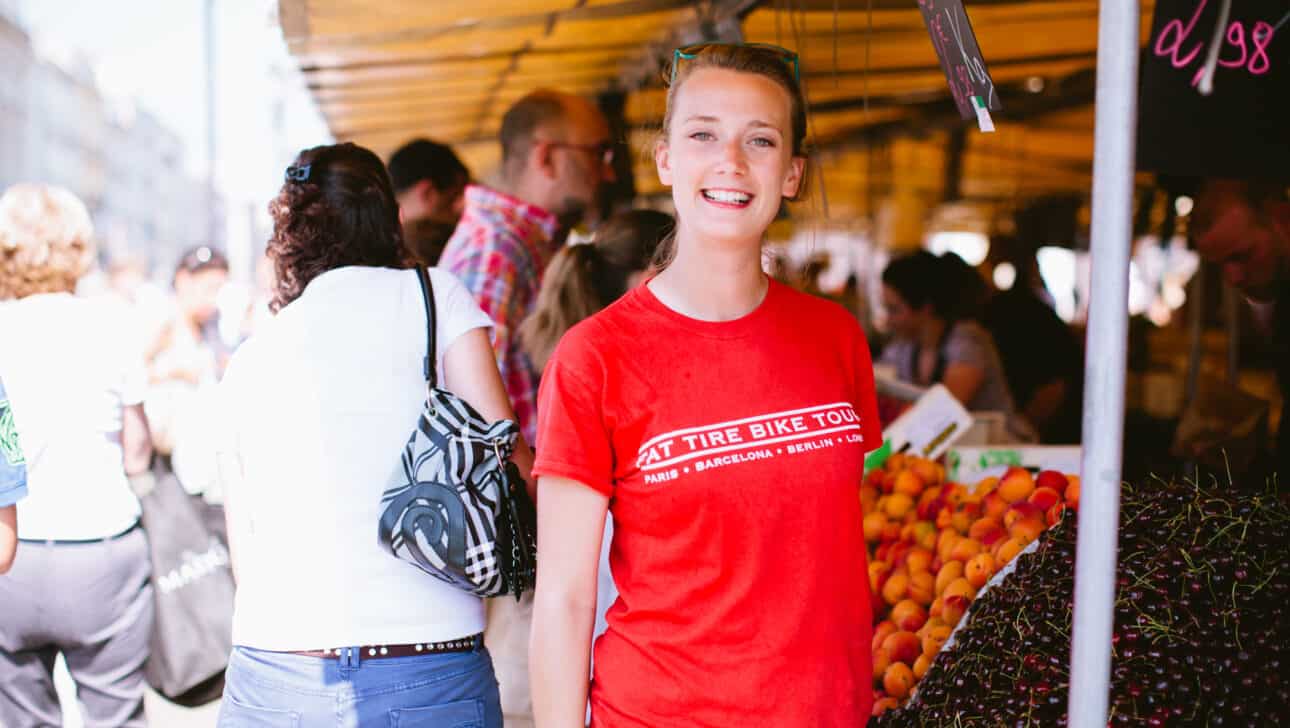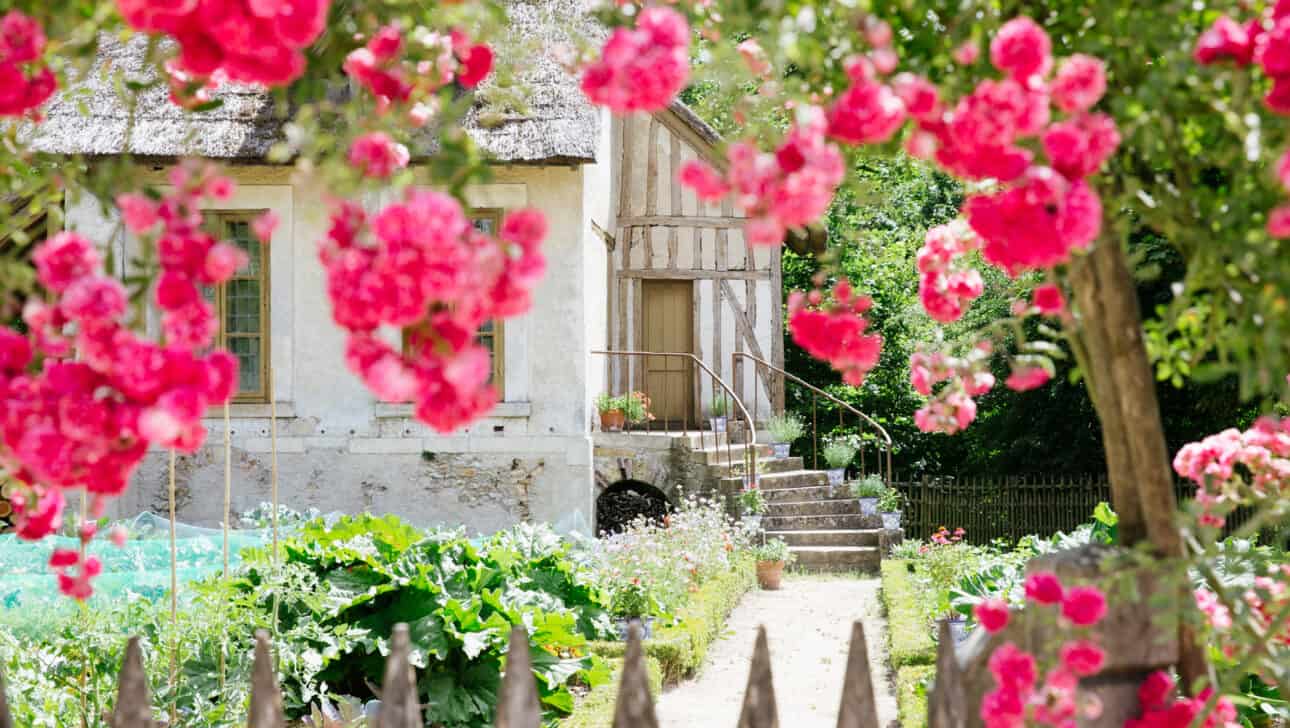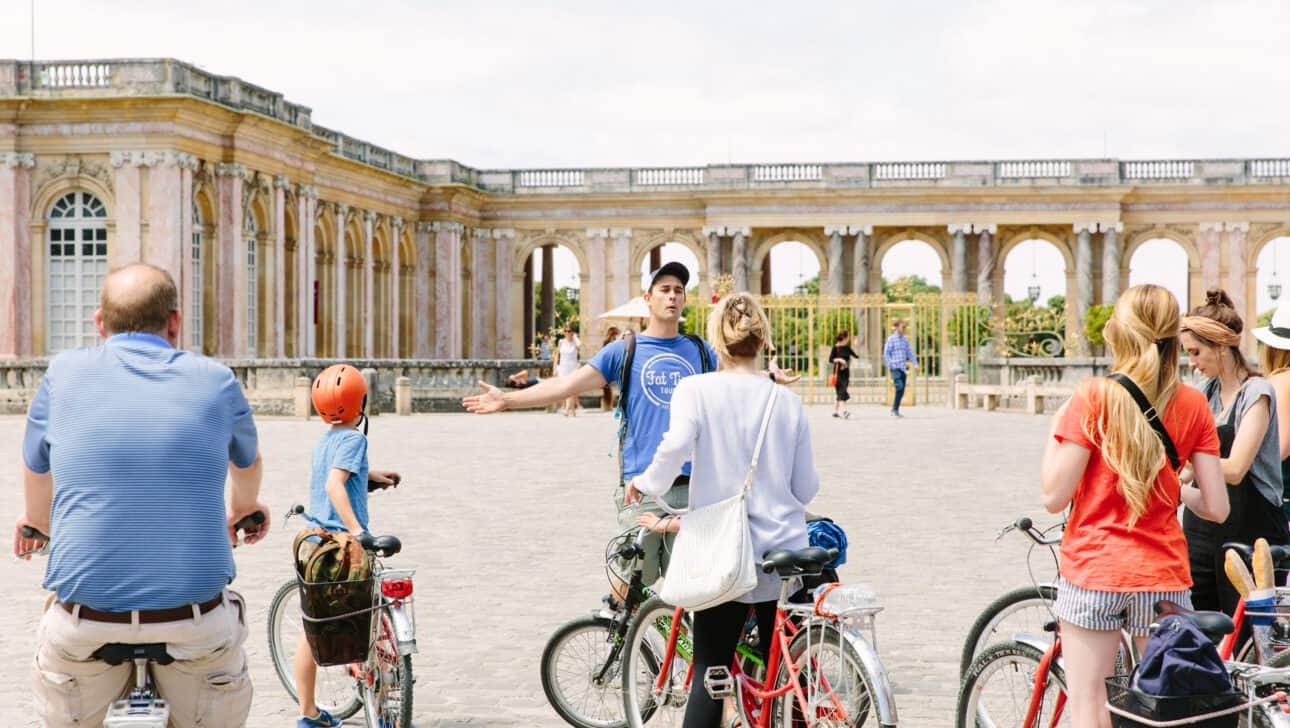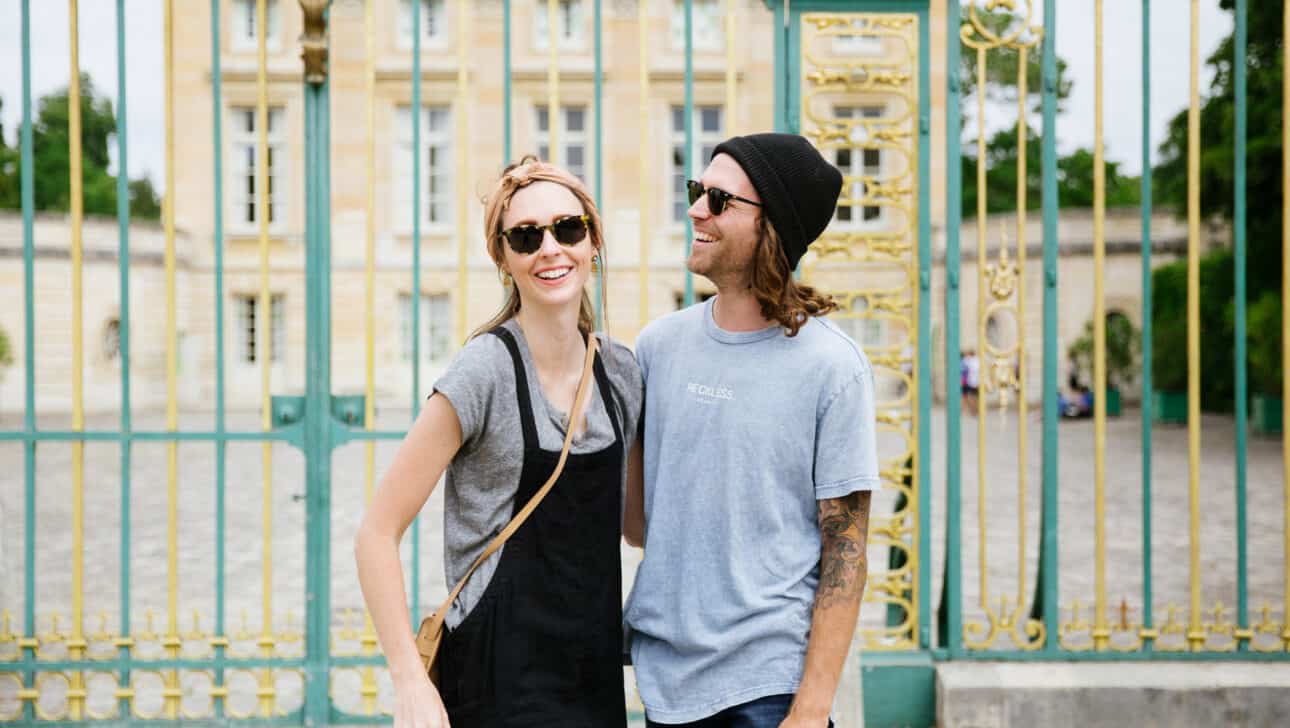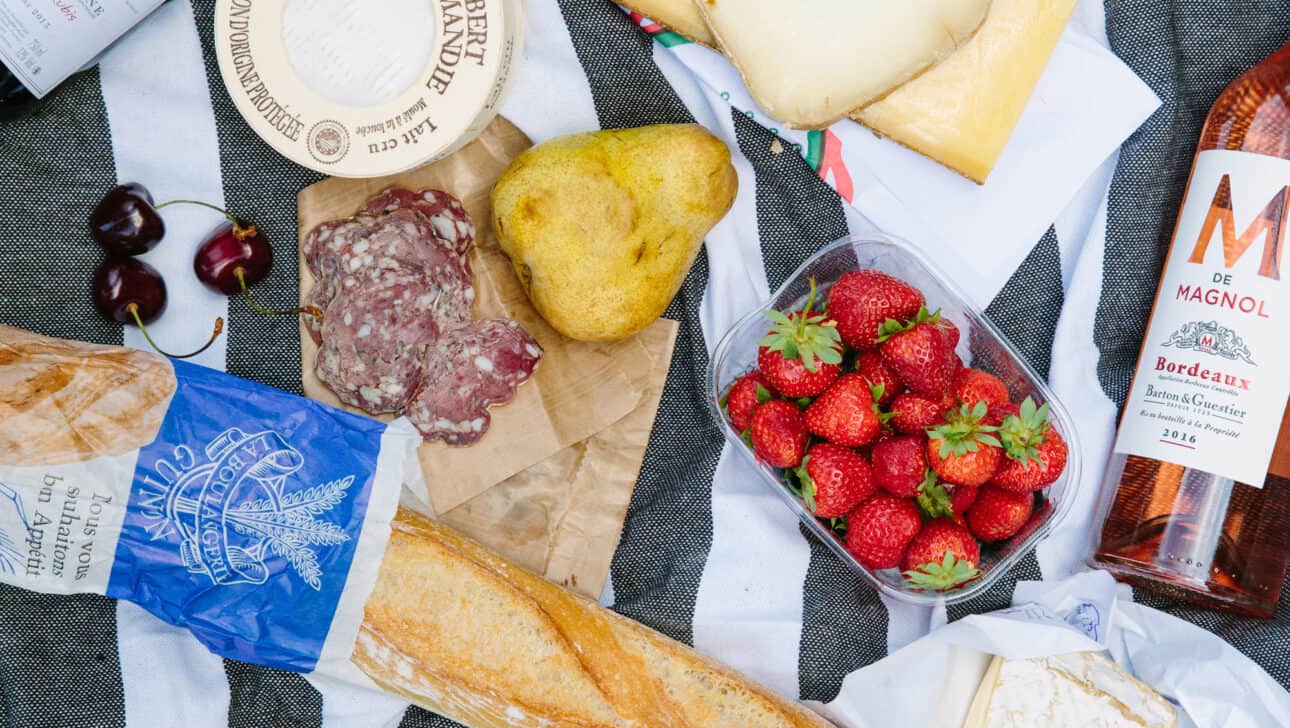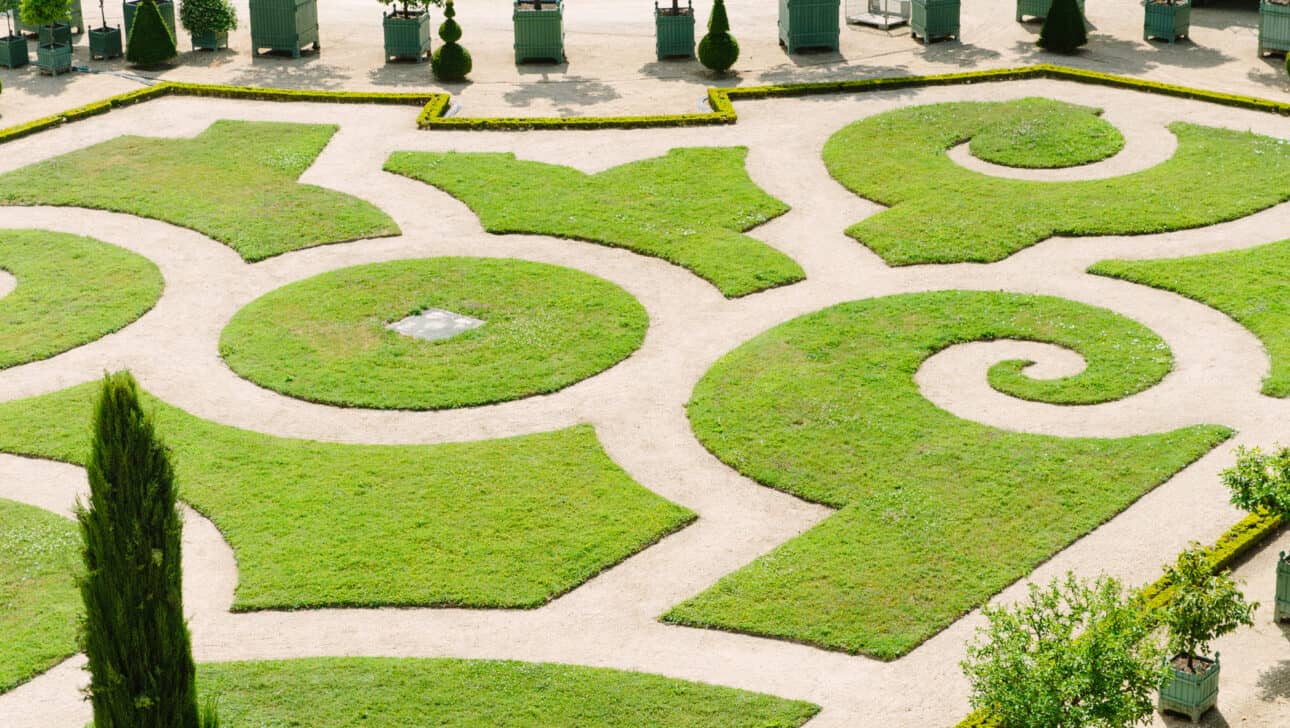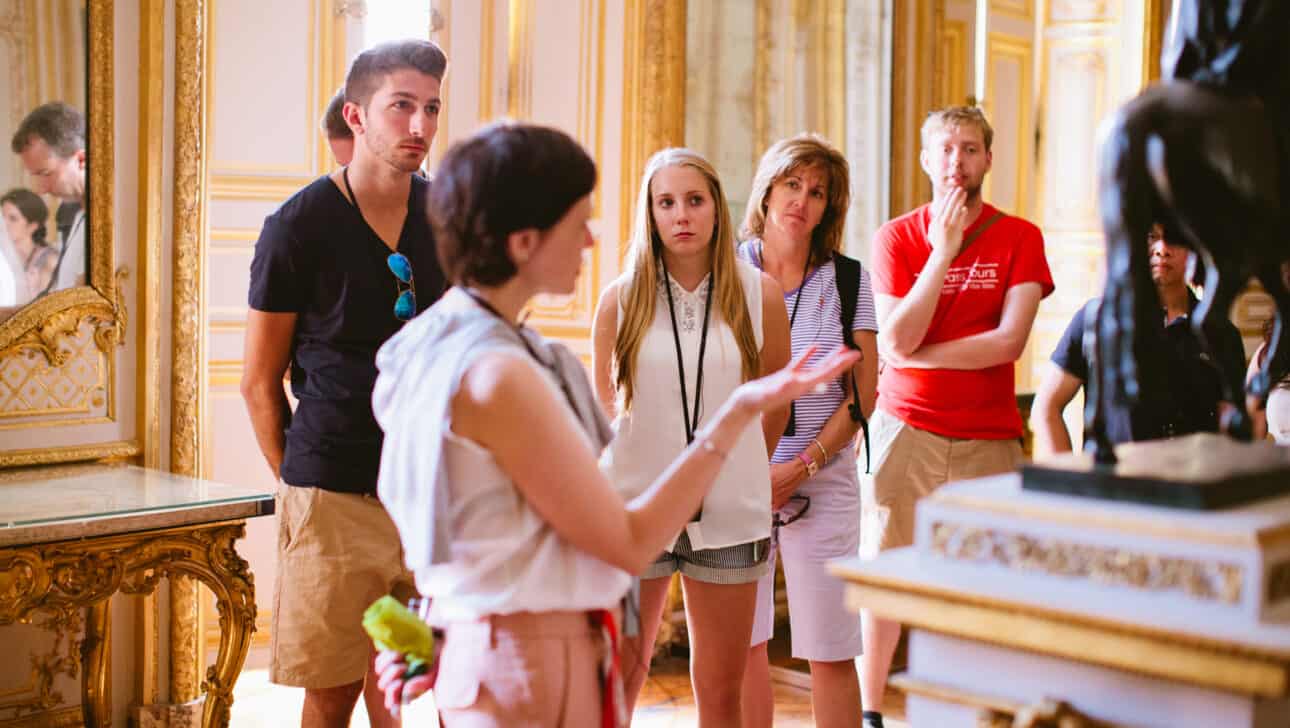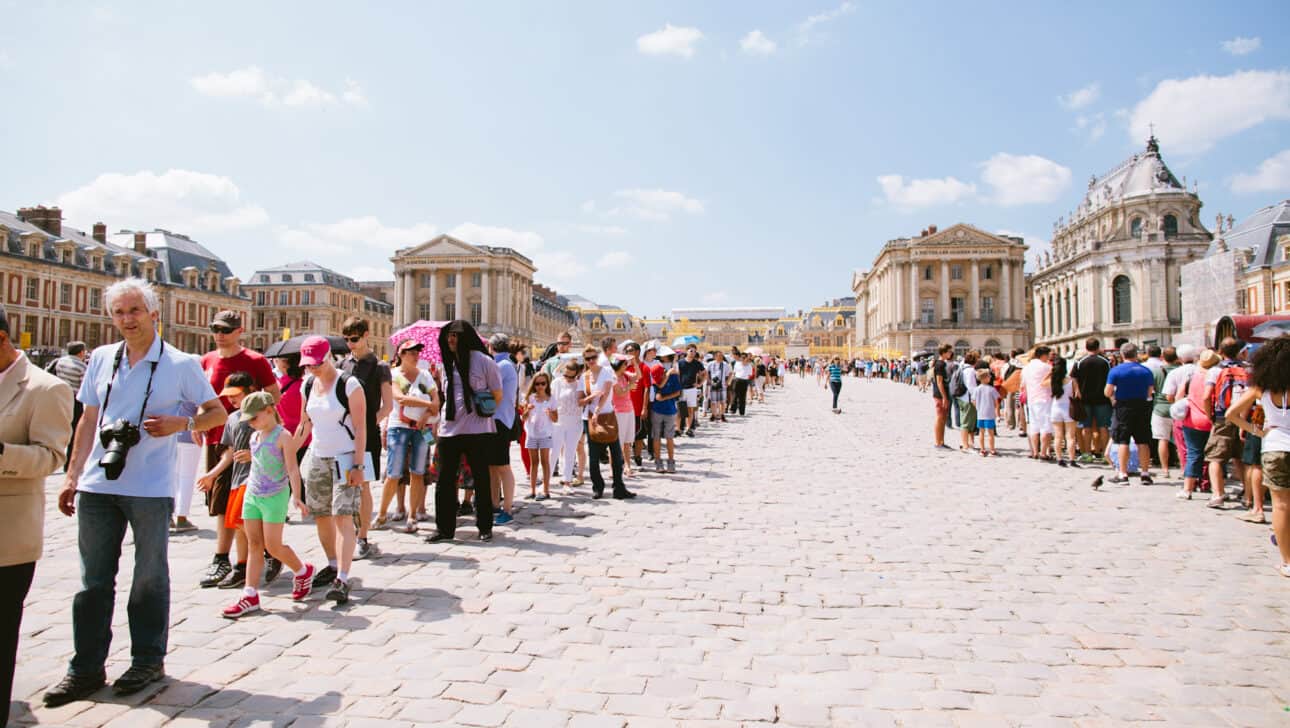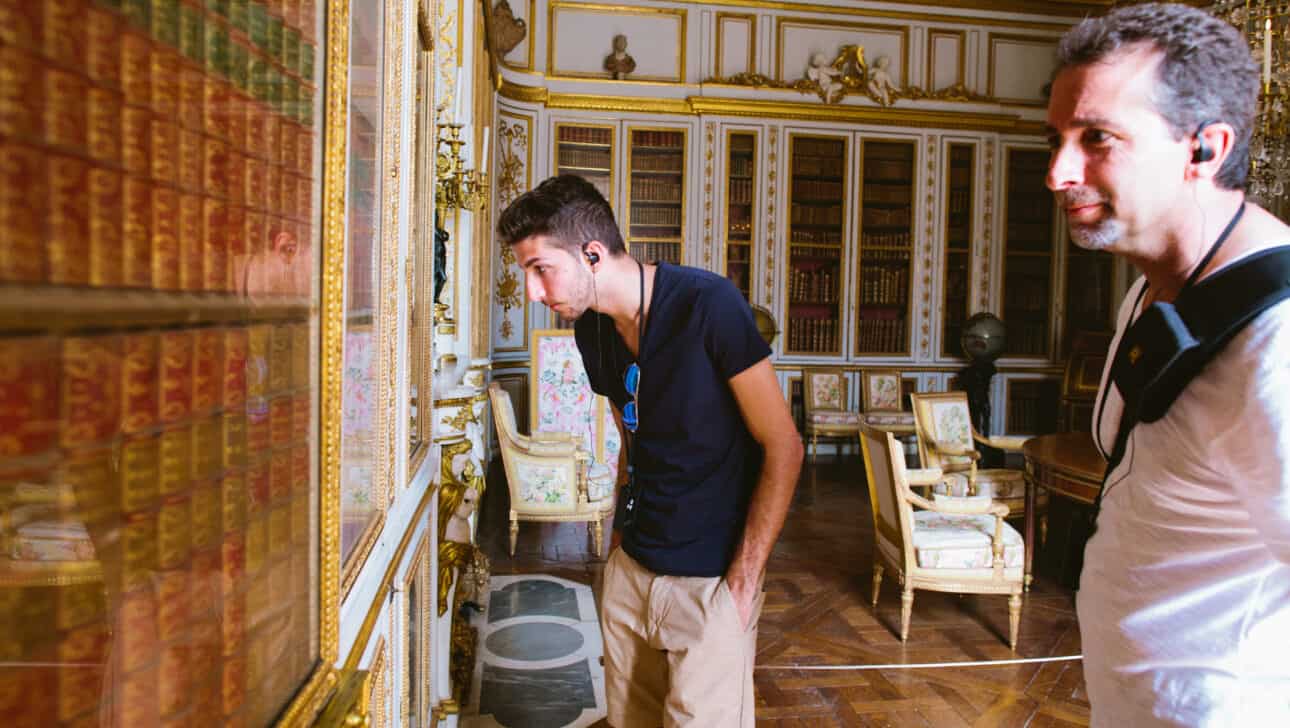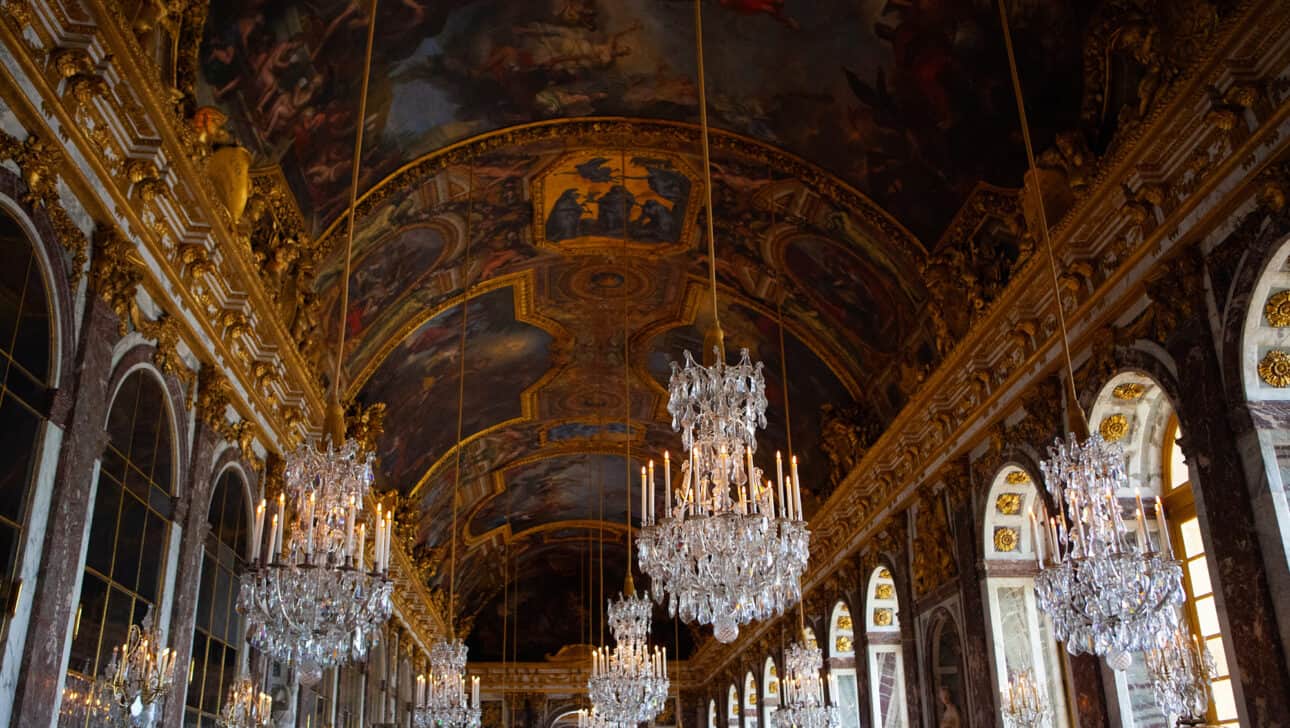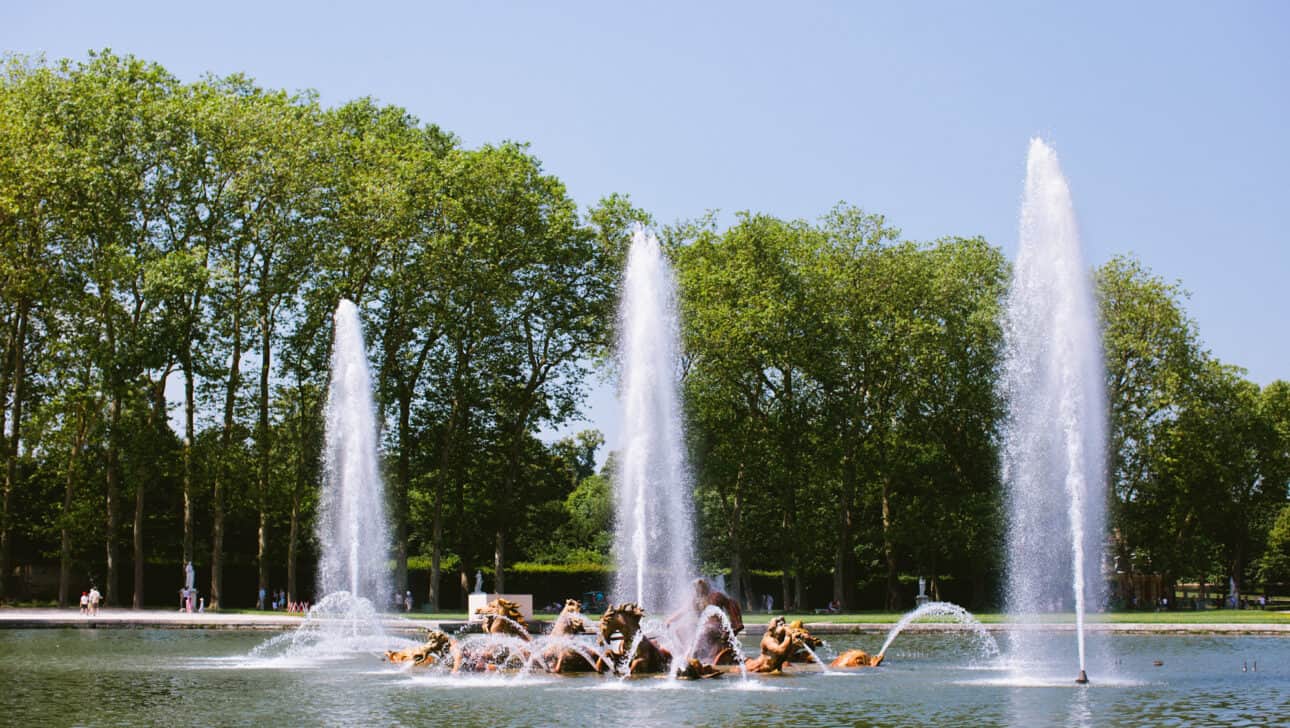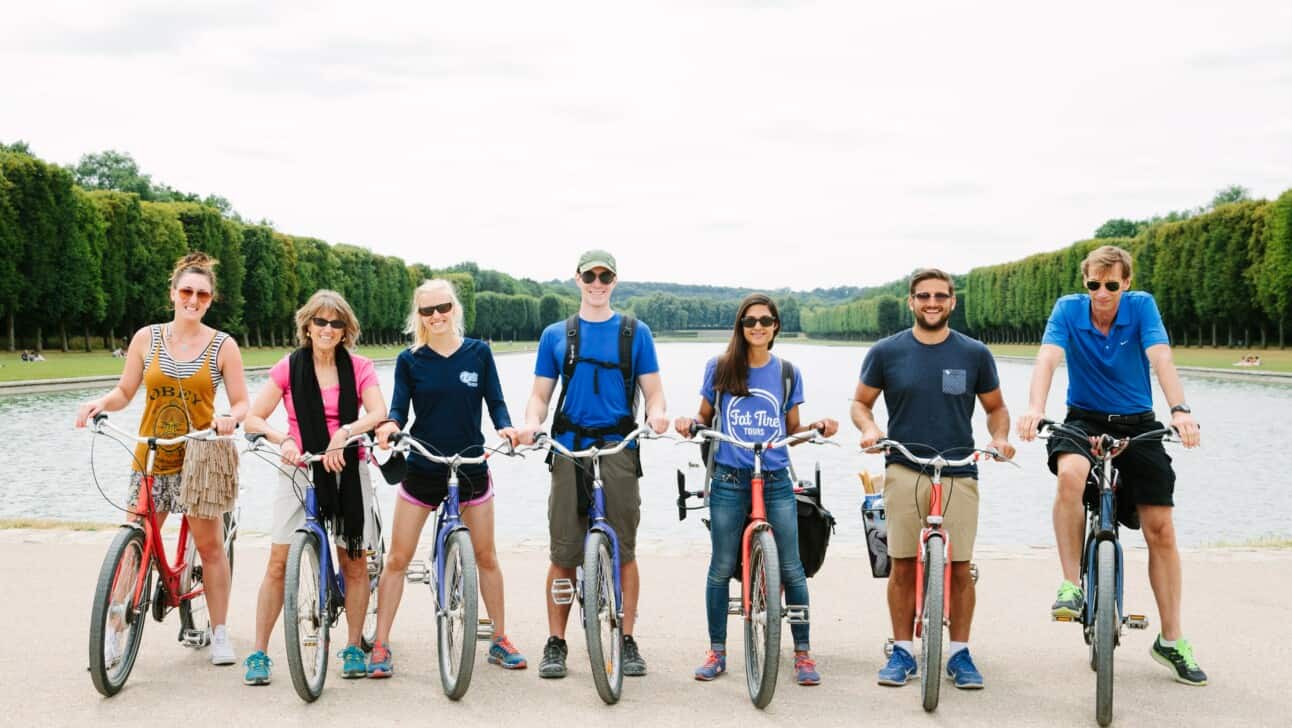 Meeting Point
This tour meets in Paris, in a small park/clearing on Avenue Emile Zola opposite a café named "Café Regalia".
The closest métro station is Javel-André Citroën (line 10). Use exit 1 (sortie 1, right side).
The easiest taxi address: 1 Avenue Emile Zola, 75015 Paris. Your guide will be wearing a Fat Tire Tours t-shirt and holding a sign.
Frequently Asked Questions
Have more questions? Check our Fat Tire Tours general FAQs or get in touch.
Question About our Bikes/Biking in Versailles
What cycling skill level do I need for this tour?
While all of our tours maintain a leisurely pace, we want our guests to have fun and be safe, so being able to ride a bike is paramount.
This tour is perfect for intermediate bike riders. You should have good balance, be able to start and stop comfortably, and be familiar with hand brakes. Most of this tour is on roads and although we stick together as a group and carve out a lane for ourselves, we ask that all guests feel confident with their riding ability. Safety is our number one priority but confidence in yourself is the first step to overall group safety.
If you're not sure how you'll fare, we invite you to try out some of our other tours first.
How long is the ride?
Our Versailles Bike Tour covers approximately 10.1 miles (16.25 km).
Is this tour appropriate for children?
Unfortunately, this tour is not a great option for kids under 12 years old.  With no more than 12 guests per guide, the group will move a bit faster than on our standard Versailles Bike Tour.  We highly recommend that tour for families traveling with children under 12 years old.
If you are traveling with an infant 3 years old or younger, you are still welcome to join this tour; we have babyseats that can attach to the back of a parent's bike.
Is a helmet included?
In France, adults are not obliged to wear a helmet, however they are mandatory for children under 12. We have helmets of all sizes available in our office, free of charge.
General Tour Questions
Where is the tour meeting point?
This tour meets in Paris, in a small park/clearing on Avenue Emile Zola opposite a café named "Café Regalia".
The closest métro station is Javel-André Citroën (line 10). Use exit 1 (sortie 1, right side).
The easiest taxi address: 1 Avenue Emile Zola, 75015 Paris. Your guide will be wearing a Fat Tire Tours t-shirt/jacket and holding a sign.
I'm staying in Versailles, can I meet the tour here?
Absolutely! Please meet us at our Versailles office, located at 10 Avenue du Général de Gaulle, 78000 Versailles
Please make sure we can reach you by the phone provided at checkout.
When making your reservation, be sure to leave us a note in the comments section to indicate that you will meet us directly in Versailles. Your guide will pick you up when they arrive in Versailles with the rest of the group. Please aim to be there between 9am-9:15am and know that you may have to wait up to 30-45min for your group to arrive.
Is lunch included in the tour price?
No, lunch is not included in the cost of this tour. You will have the chance to buy picnic supplies from numerous vendors at the market. Some vendors may accept credit cards, however we feel it is best to have cash in euros available as well.
Does the tour include transportation to Versailles?
Yes! The tour price includes the RER train to Versailles and the return to Paris.
Your tour will end in Versailles with your timed entry into the chateau, at which point your guide will provide you with your train tickets and directions back to the train station, about a 10-minute walk from the chateau. This allows you the freedom to explore the palace and the formal gardens at your own pace and return to Paris whenever you'd like. Trains run until approximately 11pm.
How long before my tour should I arrive?
The tour meeting time is 15 minutes prior to the start time. No refunds or re-bookings can be provided for late arrivals or no-shows after tour commencement or departure.
Is this tour offered in any other languages, or only English?
All scheduled tours are in English, but private tours can sometimes be scheduled in other languages, given we have a tour guide who speaks the language of your choice.
What is your cancellation policy?
Activities including tickets or special entrances, such as this one, may only be rescheduled for free up to 72 hours in advance. These activities are also only refundable more than 72 hours in advance of the activity start time. Within 72 hours, we will only be able to issue a partial refund or future credit.
What is your weather policy?
All of our tours operate rain or shine, and we have rain ponchos available in our office for purchase.
What is the number to call if I am lost and trying to find the meeting point?
If you are having difficulty finding the meeting location for your tour, please call us at +33 1.82.88.80.94 and our staff will be happy to help you find your way.
How many people will be in my group?
We limit this tour to 12 guests per guide.  For larger parties, please inquire about a private tour at privatetours@fattiretours.com.
Do you organize private tours for groups?
Yes! You are welcome to reserve a Private Versailles Bike Tour here, or if you're looking for something unique or have questions about a private group, simply send us an email at privatetours@fattiretours.com to learn more about our options and prices.  Please note that for groups larger than 9, we encourage you to contact us regarding a private tour.
Is there a reduced price for kids/students/infants/seniors?
Unfortunately, because the entrance tickets we reserve are at an adult rate, we don't incur a discount to pass along to our guests. Infants (ages 0 – 3) are free of cost on all tours.
What is the difference between the Versailles Bike Tour and the Small Group VIP Versailles Bike Tour?
There are two main differences between the Small Group VIP Versailles tour and our standard Versailles tour.  Firstly, our Small Group VIP tour guarantees no more than 12 guests per tour guide, giving you a more personal experience throughout the day.  The other main difference is that the VIP option includes an extra hour-long private guided tour of the King's apartments which are closed to the general public. You will get to see these 12 different rooms, which include the King Louis XIV's office and bed chamber. It is an amazing way to experience the beauty of the chateau without having to fight the crowds.
Our VIP tour also dedicates time to visit the fountain show in the formal gardens. Both tours include transportation to and from Paris, timed entry ino the public areas of the chateau, a guided bike tour of the grounds, and a picnic lunch (cost of food not included).