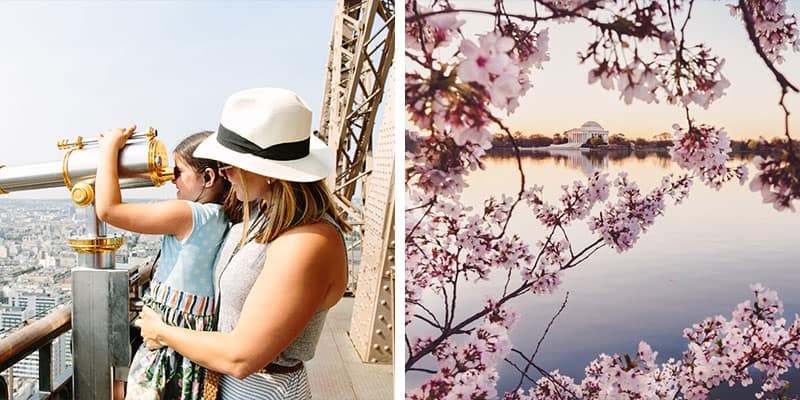 Win a Dream Trip 2019 Contest
What does your dream life look like?
If you're here reading a travel blog, I'm going to guess that your dream life – and living your best life – includes some travel.
Here at Fat Tire Tours, we relish in introducing people to new places, sights, tastes, sounds, and more. We believe that travel is the best way to create rich memories and experiences, learn about different cultures, make new friends, and have your worldview expanded in the process. Fat Tire Tours believes in making travel fun, too, and so we want to give you the gift of fun, and the travel experience of a lifetime.
Our exclusive Win a Dream Trip is Fat Tire Tours' annual contest – seven years running! – which offers a dream trip to a destination of your choosing, wherever Fat Tire Tours are offered. Cities available to be selected include an extensive roster of some of the best and most-visited cities in the world: Paris, London, Berlin, Munich, Barcelona, Rome, Florence, Milan, Washington D.C., New Orleans, Chicago, and San Francisco.
So, what are you waiting for? Get your application in, stat!
You can enter the contest HERE, on the landing page of the Fat Tire Tours website. The contest will be open from Monday, September 30 to Monday, October 28.
The Grand Prize Includes:
Round-trip airfare for 2 to one of the following Fat Tire Tours' markets*

Barcelona, Berlin, Chicago, Florence, London, Milan, Munich, New Orleans, Paris, Rome, San Francisco, or Washington, D.C.
*Winner gets to choose their dream trip destination!

Round-trip airport transfer
5 nights paid accommodations in the chosen dream trip destination
Unlimited Fat Tire Tours excursions during the trip
One year of Matt's Flights premium service
A "Weekender" bag and "Essentials Kit" from Birdling 
Before you enter the contest, make sure you qualify for it.
[maxbutton id="1″ url="https://www.fattiretours.com/contests/win-a-dream-trip" text="CLICK HERE TO ENTER!" ]
Rules and Eligibility to Enter:
You must be at least 21 years-old
Any citizen of any country may apply
If required, you must hold a valid passport
You must secure your own travel visa, if it is needed due to your origin country
You must select your travel dates by January 15
Travel dates must be between April and October 2020
After you enter, keep an eye out! The Grand Prize Winner will be announced on Wednesday, October 30, 2019, and will be able to book their dream trip anytime between April and October 2020.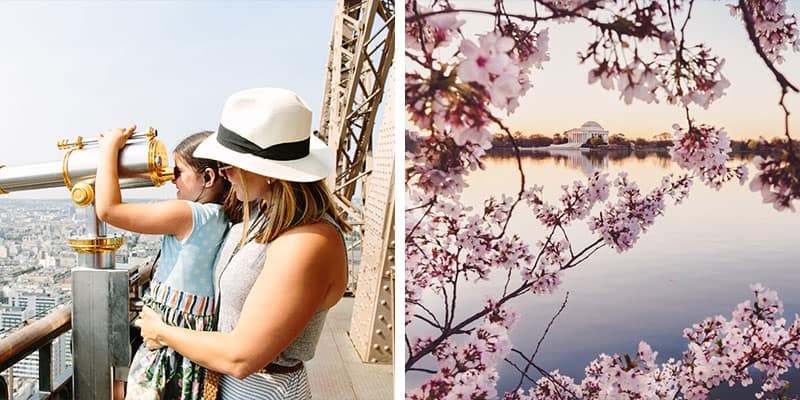 When choosing your destination, the world is your oyster! What most strikes your fancy? Perhaps you've dreamt of ascending the Eiffel Tower in Paris since the time you were little, or seeing Notre Dame at night and cruising down a boat on the Seine beneath the moon.
In London, you can meet the Queen! Okay, not quite. But you can at least see where she lives. On our bestselling Royal London Bike Tour, you'll see Buckingham Palace, and so much more. You'll zip through Hyde Park, and see another royal residence, the stunning Kensington Palace. If you prefer to keep your feet on the ground, the West End Beer Tasting Pub Tour is also a fun option, and a great way to hear stories about the Big Smoke.
Are you a lover of Italian food? Then, surely, you'll have Italy on the brain. Maybe you dream of making your own pasta in Rome, or perhaps you have your sights set on Milan, where you can indulge in a three-hour Milanese food tour or a wine tasting. And in Florence, you can zip around the city at night on the Florence Night Segway tour, seeing the city's highlights like the Florence Cathedral (Il Duomo) and Giotto Tower.
Don't forget about Germany and Spain, though! Berlin is an exciting city with endless possibilities of sights and "to do's." The Berlin Food Tour by Bike, the Gardens & Palaces of Potsdam Bike Tour (a day-trip just outside of Berlin), the Berlin Wall Bike Tour, and more, are perfect options for history buffs and lovers of German culture. In the fairytale-esque city of Munich, which is most famous for its Oktoberfest celebrations (which you can celebrate with Fat Tire Tours on our Oktoberfest Festival Tour), the Munich Night Bike Tour is an enchanting way to experience the city, as is the Munich Classic City Segway Tour.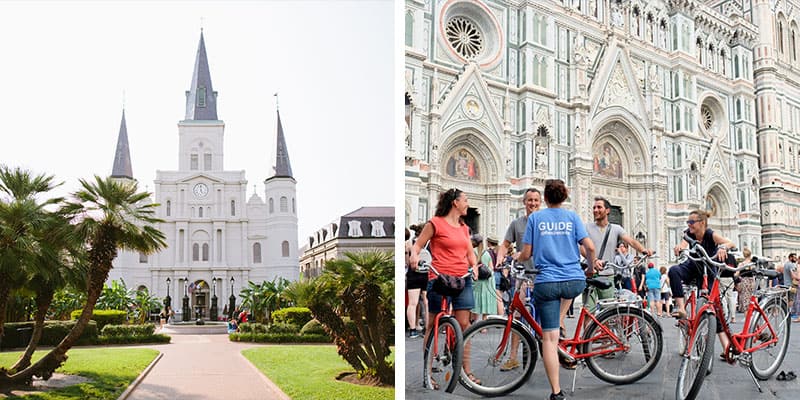 Barcelona has no shortage of options, either. The Barcelona Tapas Tour with Flamenco Show gives you a double-dose of Barcelona culture, and if you have yet to see the famous Sagrada Familia, then you'll want to be sure to get your name on the list for the Gaudí Bike Tour with Skip-the-Line Sagrada Família Ticket.
Stateside, options abound as well. In America's heartland, Chicago awaits you. On the Sunset Chicago Bike Tour, you'll drink in the beauty of the nation's "Second City," and cruise around Chicago's Loop, Printer's Row, Grant Park, and more. If you're a politics aficionado, you may have your heart set on a trip to Washington, D.C., where you can check out some of the nation's most historic landmarks on the National Mall Segway Tour or the Memorials & Arlington Cemetery Bike Tour. In the Big Easy, or, New Orleans, you can learn about the history of the area on the Beyond the French Quarter Bike Tour and the New Orleans Ghost Tour by Bike. In San Francisco, you will see views of the Golden Gate Bridge so magnificent that you may never want to leave. There's all this and more on the San Francisco Segway Tour.
2018's Win a Dream Trip contest winner, Han, had the chance to travel to a destination of her choosing when she won the Grand Prize. After weighing her options, and struggling to pick between hip Berlin and glamorous Barcelona, Han set her sights on Barcelona. (She admits that her fanship of the Cheetah Girls was an influencing factor in the decision-making process!)
Han spoke about her experiences and reflections on the trip, and her fun times with Fat Tire Tours. She even shared some photos, too, courtesy of Flytographer. She raved about her experiences with the Fat Tire Tours tour guides, saying: "No matter what tour you choose, every single tour guide is full of enthusiasm and knowledge of the city. Barcelona is rich with history and they tell it [the history] to the 'T.'
[Fat Tire Tour guides] make sure every person on the tour is having a good time and feels included…"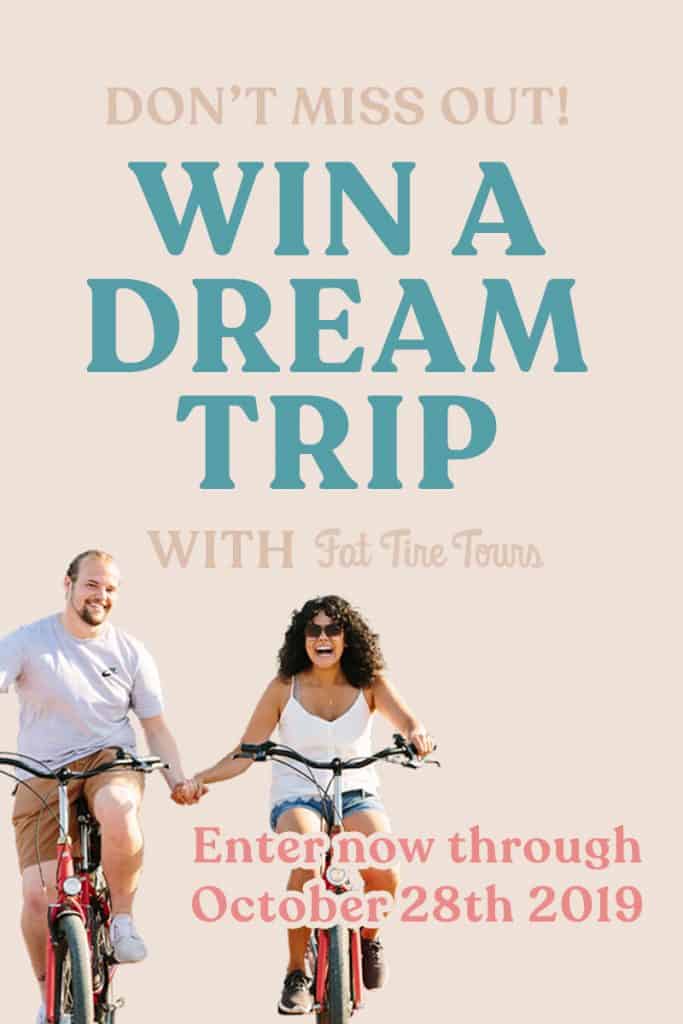 Related links:
[maxbutton id="1″ url="https://www.fattiretours.com/contests/win-a-dream-trip" text="CLICK HERE TO ENTER!" ]